J Williams Case Study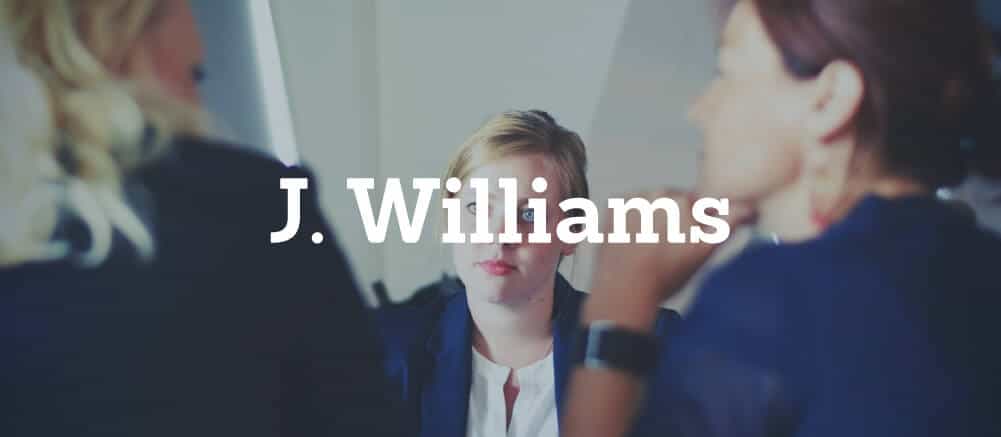 Who are J. Williams?
J Williams are based in Hampshire and provide a variety of services to their clients. Traditional accountancy, accountants preparation, bookkeeping and tax advice being the main areas in which they work.
J Williams' client base consists mainly of sole traders, partnerships, individuals, companies and ad hoc projects, which keeps J Williams a busy practice. And as a sector that traditionally sends a lot of documents daily, Director Jeri J. Williams realised they needed to find a solution that would give them more time.
Their problem…
After discovering eSignatures and learning their legitimacy from a legal standpoint, Jeri signed up for Signable's free trial to see for herself this would help ease the pains that come with sending documents.
J Williams pride themselves on the smooth service they provide their clients, so it was important to Jeri that not only is office admin streamlined, but that clients are also given an easier experience by saving their time and accommodating their schedules.
Our solution…
And now, several years later, Jeri hasn't looked back.
Since implementing paperless documents, Jeri enjoys the benefits daily. Not only saving on paper and printing costs but by also tracking documents every step of the way. Staying fully informed on the stage each document is in. And admin time that would be spent on filing and finding documents is eliminated by storing all documents digitally. Keeping them instantly searchable.
"I will continue to use the product for sending anything possible that needs a signature and will not hesitate to recommend it to anyone in the same predicament. It really is a great tool for business owners, and definitely worth a free trial. Give it a go and see for yourself."
Get started with our 14-day free trial!