Compliant with the Consumer Contracts Regulations 2013 with one checkbox!
As I'm sure you are aware, Government regulations tend to lag far behind new technology, constantly caught in a struggle to adopt newer technology with protecting the general public. Back on 13th December 2013, the 'The Consumer Contracts (Information, Cancellation and Additional Charges) Regulations 2013' (catchy I know!) Act was laid before Government.
If you want to read up on exactly what the Consumer Contract Regulations cover you can do so by clicking the link. As you would expect there are many points to it which, if you are a B2C (Business To Consumer) company, you're going to need to be aware of.
There is a section within it entitled 'Requirements for distance contracts concluded by electronic means', this is where we come in. We have recently rolled out a new setting (available in your Settings), which you can tick and it will automatically make sure that your Signable account is compliant with these new laws.
To give you a hand in finding this setting, just follow the short animation below: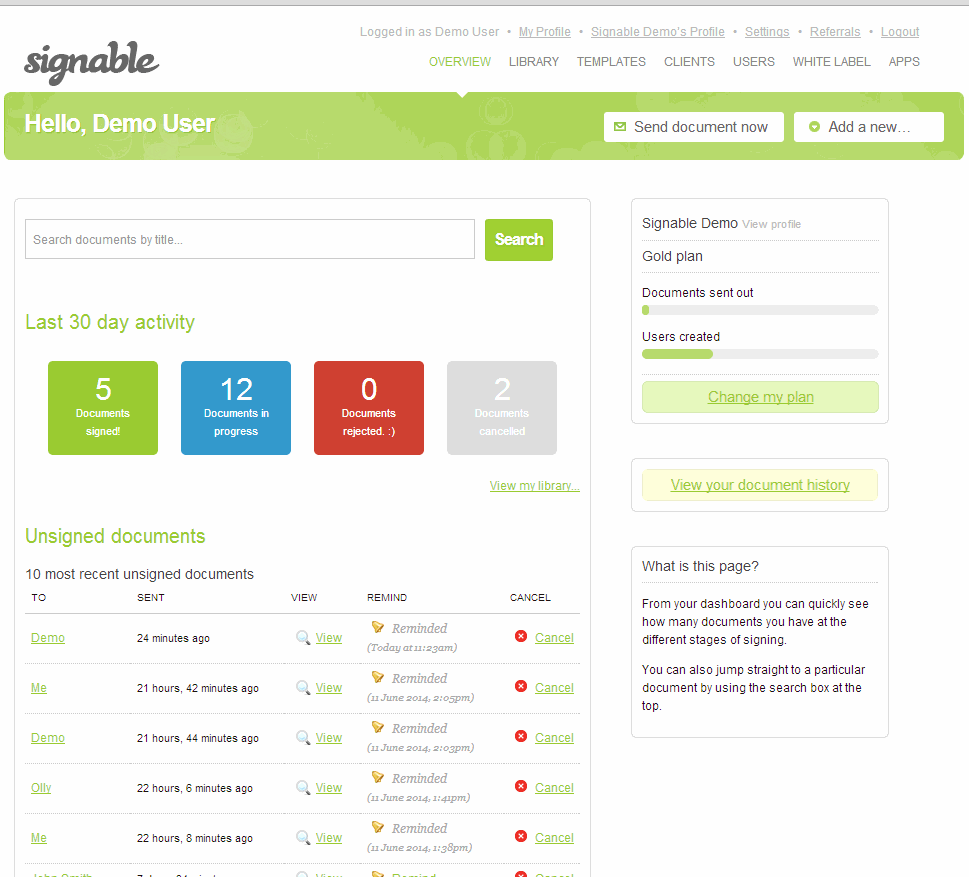 As soon as you have made this change, a few small changes will be made to the signing page when your signers come to sign your documents. All changes will ensure that you are fully compliant with these new laws.
As always, if you have any questions or queries about this change, Consumer Contracts Regulations 2013, or any other, please contact us. Or if you're new to Signable and want to learn more, you can sign up for a free account by signing up below!