Interns Are The Future; Meet Sophie!
Hello! I'm the newest Signable, Sophie. I'll be creating some fresh content and helping reach more of you out there. I'm only an apprentice, but already feel part of the team. I've loved Stokes Croft for years, but still live in Bath, so the commute is dire, though it beats my last job finishing at 5am.
"What does an intern do?"
I was immediately interested when I was offered a place in Digital Marketing, as I'd always lived and breathed social media. As a part-time, avant-garde filmmaker it's hard to find a job that creatively compliments my lifestyle, but at Signable the flow is chilled and I feel that my ideas are going somewhere. I'm very visual so you can expect lush colourful designs and aesthetics coming your way in the near future.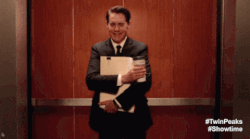 Having spent four years in education, coming out with a Masters in Scriptwriting, I'm prepared for a new avenue as a content writing nerd.   
I'm excited to share this ride with such a friendly team that has their finger on the pulse in the heart of the 'best place to live in Britain 2017'. I think I'll have to invest in some strong coffee though!
Keep your eyes peeled for my sweet words 🙂