"Networking is like a buffet" | Our Sue's Pearls of wisdom posts…
If you know Signable, then you know our Head of Customer Success; Sue Farance. Sue's our all-round people person, which you'll realise as soon as start speaking to her, and this comes from years of networking.
Our Sue's a bit of a networking wizard, really. She recently smashed it when hosting our Big Green Event networking brekkie and when Sue's not taking care of our customers, Sue can be found organising her networking group; Connect Networking. (And has even won an award from it, thank you). Each meeting takes place on alternating Wednesday's and is always open to new members. Just get in touch to find out more about it.
If you're not familiar with networking or just want to know more, here's one of our Sue's latest posts on the benefits and her experience's with networking. If you want to read more of Sue's pearls of wisdom, you can check out her LinkedIn.
"Networking is like a buffet -get involved and fill your plate up!"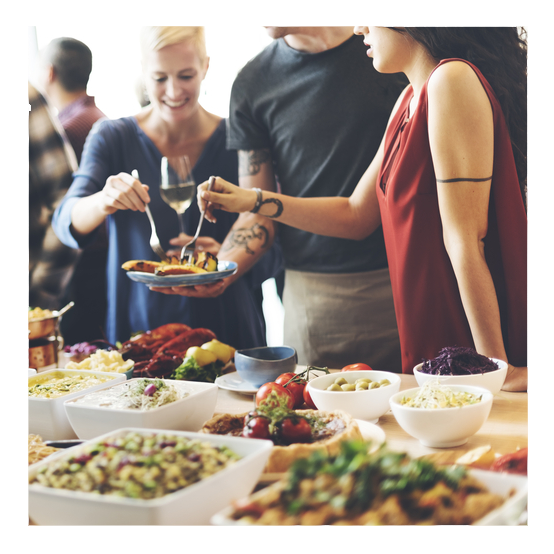 So, what's it all about then? Is it just a glorified jolly out? Does anyone get any benefit from it? Does there have to be 50 people in the room shouting "buy my stuff" for it to be successful? Let's answer these one by one…
A glorified jolly? No. If it's a good group that works then there will be banter which could be perceived as a social. BUT it is the underlying relationships and understanding of one another that makes this work and benefits business.
Get any benefit? From my experience, all of my work when I had my own business came from meeting people – whether directly or indirectly. It's how you present yourself and are able to communicate with others that will really present the massive benefits.
Number of attendees … Now this one is interesting but I think proves my point. It's the classic not the quantity but the quality and mix of people attending that can make any meeting awesome! A meeting with 10 people can be just as productive and beneficial as a meeting with 50. It's all down to what both you and the other attendees put into the meeting.
So how is this like a buffet? Well with a buffet there are lots of little pieces that you put together to make your plate full and what you want. Networking is very much like this. You pull together all of the pieces you like to satisfy the hunger for business and growth – obviously we ALL leave out sushi (…or do we?)
So, try networking. Look at different meetings -different formats and find the ones that you think suit you . Just like in life, it is what you choose to make of it. No business ever failed due to the wrong networking – it's up to you to make the right choices. Make your networking the ultimate buffet and fill your plate up !