April Signable Product Updates
Published:
As spring gets fully underway, we thought we would go and get some spring cleaning done on our app too.
The month was full of fresh starts and singularities, such as the crossover of Easter, Ramadan & Passover for the first time in 30 years.
We've kept the momentum going inside the office and the team has been busy rolling out new product capabilities to help you keep your business moving forward.
Let's get into it!
Show delete option on cancelled card
You now have the choice to delete cancelled envelopes which may have been piling up.
For all the Marie Kondo's out there, you wouldn't want unnecessary paper on your desk, so there is no need to have unnecessary envelopes in your library. You can find your cancelled envelopes by using the Signable tags.

Google Docs integration
Our ever-popular Google Docs integration is not so much a new feature, but we thought – if you needed a sign to get integrated with our Google Doc plugin, this is it. What can you do with our Google Docs integration?
With Google Docs integration you can easily push your documents out to be eSigned through your Signable account. Simply create the document or load it from Google Drive, add your signing field, select your signing parties and send!
Click on the image to find out more.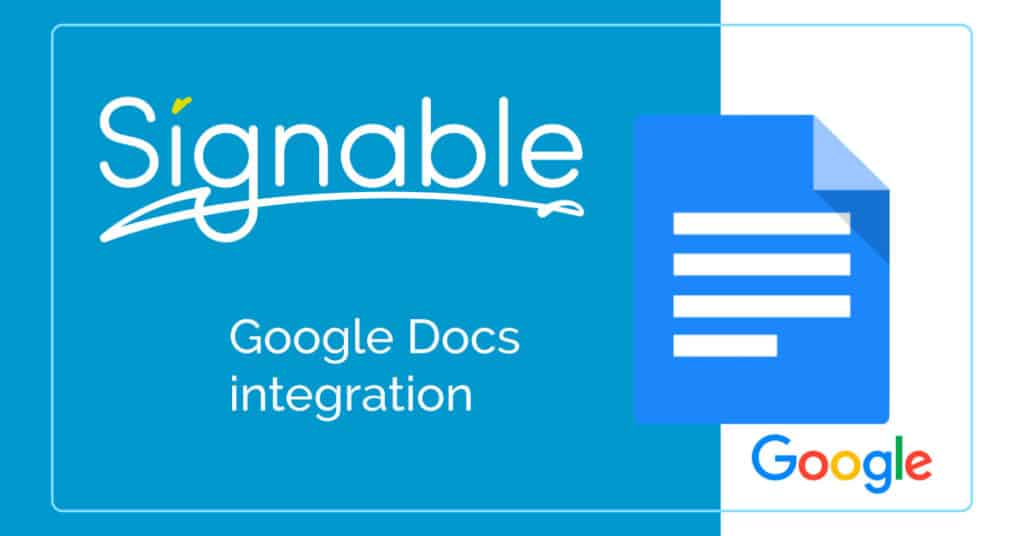 We celebrate our recent awards!
We are delighted to announce that we have been nominated for a Bristol Life Award, for the second year in a row, joining the ranks with other Bristol-based companies in being nominated in the Technology & Innovation category.
We also were listed in the top 10 SaaSworthy Electronic Signature choices for Q4 2021! Picture of our team after we told them we won pictured above!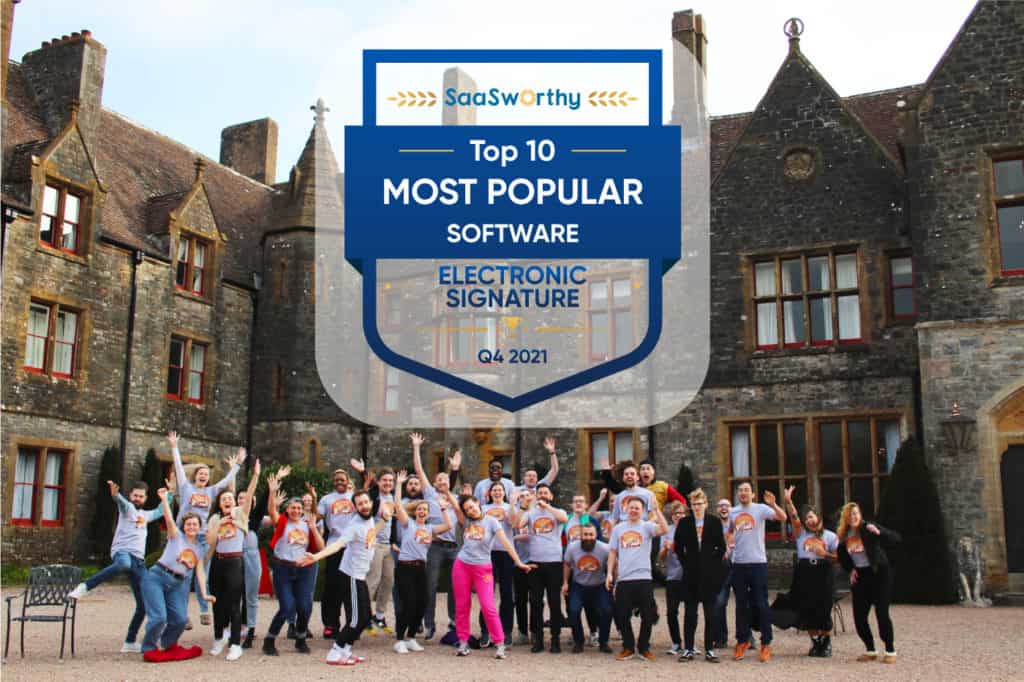 Menu & homepage updated
We've had some pretty big developments and changes in terms of our Signable.co.uk homepage. Designed to make your movement through our site seamless, the new page boasts a sleek new style & effortless navigation.