Electronic Signature Legal Requirements: Compliance is key.
You can be sure that your documents are always in good, lavender-scented hands.
We've got you covered
Our eSignatures are 100% safe and secure, with SSL encryption on every page you visit on the Signable website. So no one can snoop on your password or the documents you send & sign using our services.
Every action from the point of uploading is logged in a full audit trail that's attached to the corresponding envelope in your account. You'll be able to see right down to the minute when the signee has opened the document.
We offer you the choice of password protecting anything you send with us, and it's never, ever stored as plain text. What's more, everything is stored securely in the cloud, so they're accessible only by you and users you've given permission.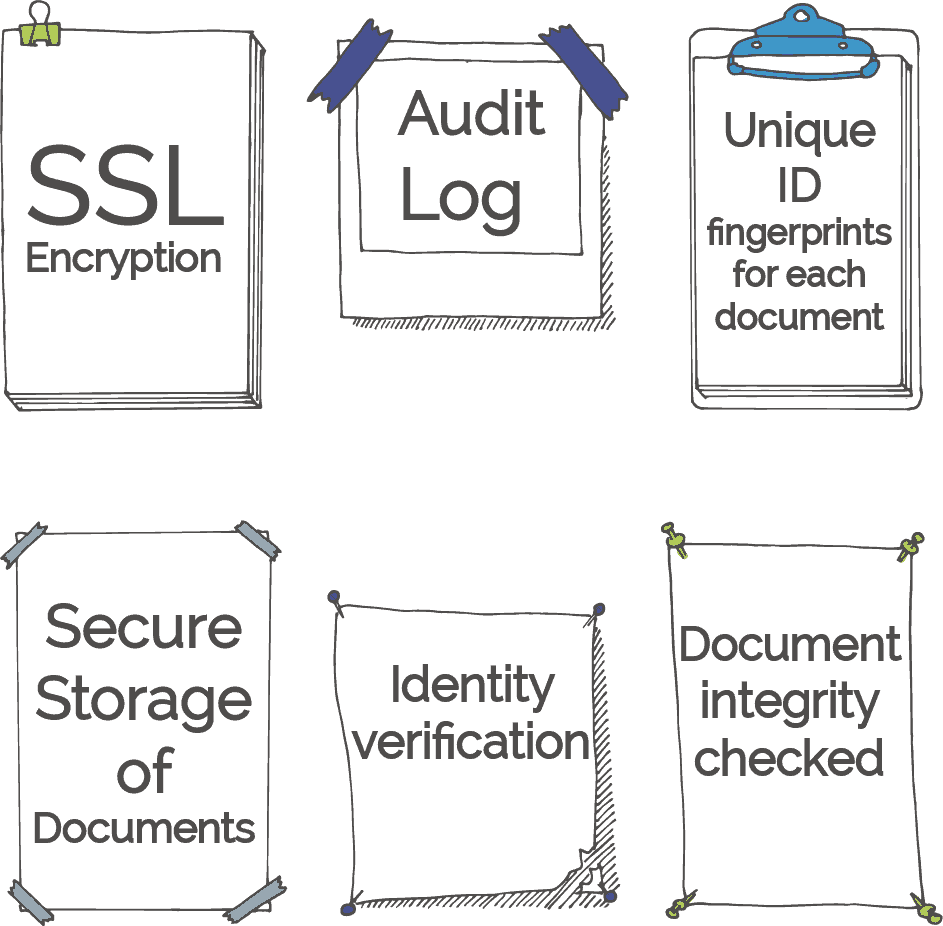 We comply with regulations set out by the eIDAS to ensure your documents are legally binding in any court. Here are some ways we have your back, legally.
When everyone's signed the document, you'll get a full copy of all signatures with a certificate showing you:
Each signing party
Dates, IP addresses, and fingerprints
A full audit log
The document is stored securely in your account for easy access, by just you, anytime. To ensure all your documents are secure & legally binding we provide:
eIDAS compliance & exceedance of UK eSign regulation
Detailed audit log stored for each signature action
Identification of users verified before permitted to send documents
Document integrity checked, always
Unique  fingerprint IDs for each document
Secure storage of documents and data
Signatory identity verified via email address, timestamps and geo-tracking
SSL 256-bit AES/RSA encryption
Only you and people you've authorised can access documents