What are eSignatures?
What is an eSignature?
eSignature n. A technology that allows a person to electronically affix a signature to an online contract.
An electronic signature, or eSignature, is information in an electronic form, which is "associated with other data in electronic form and which is used by the signatory to sign" (eIDAS).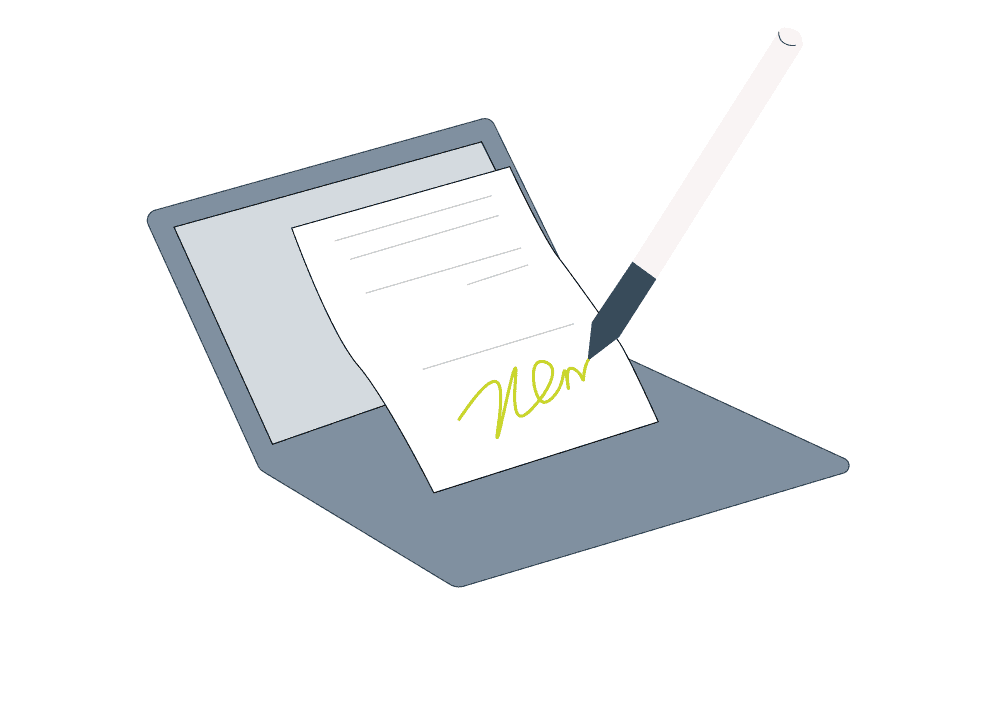 eIDAS Regulations and eSignature Legality
The eIDAS regulation is set out by the European Parliament and of the Council on electronic identification and trust services for electronic transactions in the internal market and repealing Directive.
In simple terms, it is a regulation that sets out to support the use of digital methods of signing, or obtaining, a signature.
Beyond being just a squiggle on a screen, an eSignature legally binds an electronic document in the same way a paper contract does. For the person with the intent to sign, an eSignature is just as legally binding as a handwritten signature.
What is Signable?
Signable is an electronic signature provider, allowing users the best way to capture an eSignature on a document between two (or more) parties.
Signable provides easy-to-use software to thousands of businesses using a secure online, digital process for signing documents. It's easy to create an electronic document from scratch or upload an existing Microsoft Word document, Microsoft Excel file or PDF template to create, send & sign.
Documents commonly sent & signed
Sales contracts
Employment contracts
Property leases
Order forms
Security & legality, in simple terms
Signable helps businesses to meet the legal requirements of electronic signing processes in legal legislation around the world and adheres to the European Union's eIDAS regulation.
We keep your data and documents secure and record every action of the document signing process. With our audit trails, you can keep track of everything you worked on and all the different parties involved, providing a detailed overview of every step of the signing process.
Signable follow and exceed the legal requirements a document must meet to be legally accepted.
These include:
Being uniquely linked to the signatory & being capable of identifying the signatory.
Using electronic signature-creation data, any change to the data is detectable and flagged up.
Need more information on the eSignature basics?
Check out our free Introduction to eSignatures eBook, which you can download from here and outlines all the eSignature basics you will need. Covering security and legal information as well as providing customer case studies.
For a more detailed explanation of the benefits of eSignatures, this can be found here. There are lots of reasons to use eSignatures that range from saving you and your organisation time and money to how a paperless office can benefit the environment.
How much does Signable cost?
We have a range of flexible monthly plans for however many documents you need to send. We also offer a pay as you go option which costs £1 per envelope. Check them out here.
Try Signable's 14-day free trial now!