What is an electronic signature?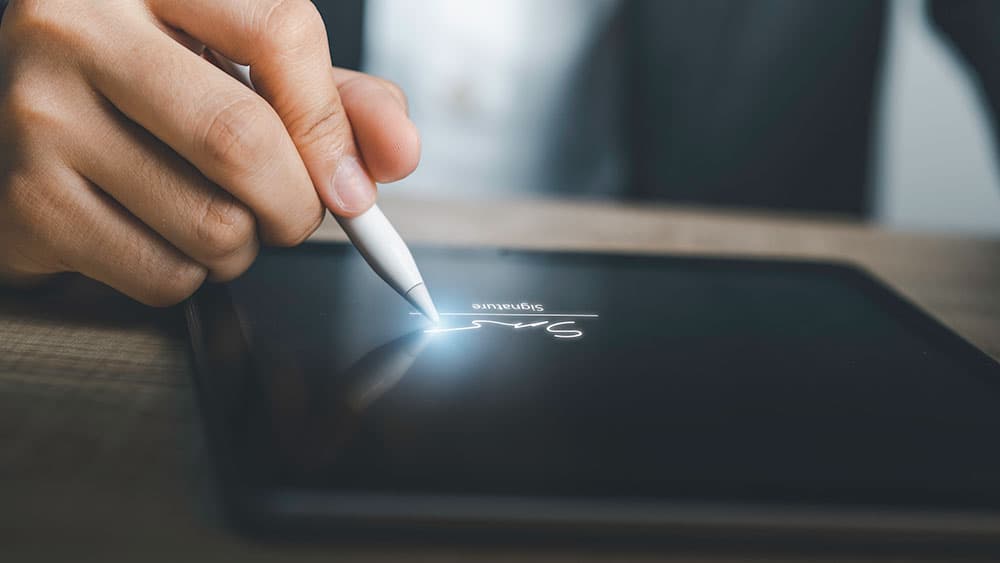 An electronic signature (or eSignature) is an efficient and legally recognised method for signifying a person's agreement to a document or transaction.
Globally acknowledged for their security and reliability, eSignatures have replaced traditional handwritten signatures in many industries.
Benefits of electronic signatures
Efficient
eSignatures eliminate the need for handwritten signatures and minimise excessive paperwork. Signing electronically speeds up the document signing process and reduces the time it takes to finalise agreements, contracts, and forms.
Legal & Secure
Trusted and enforceable around the world, eSignatures offer an added layer of security in the form of a digital audit trail. This record automatically captures everything from the signer's identity and IP address to the date and time of signing, among other things.
Cost-effective
Reduced printing, paper, and postage costs contribute to significant savings for businesses that switch to electronic signatures. Additionally, eSignatures eliminate the need for physical storage space for signed documents, making them great for the environment too. Find out how much you could save with eSignatures.
What are electronic signatures used for?
The versatility of e-signatures makes them applicable across various industries and scenarios. Here are some common use cases:
Real estate transactions
Simplify the process of buying, selling, or renting properties and streamline negotiations, reduce delays, and improve overall customer experience.
Student enrolments
Streamline tasks such as enrolment, consent forms, and authorisation letters with eSignatures. The time saving solution for MIS teams.
Legal contracts and agreements
Electronically sign contracts, agreements, and legal documents with eSignatures and contribute to a more streamlined and transparent legal landscape
HR and employee onboarding
Sign employment contracts, NDAs, and other essential documents electronically and streamline the onboarding process for the whole team.
Financial services
In an industry where speed and accuracy are vital, streamline everything from opening accounts to loan applications, whilst remaining compliant with regulatory requirements.
Manufacturing
Create a seamless integration between digital advancements and industrial operations. Meet stringent industry standards whilst optimising productivity with a digital signature solution.
Are electronic signatures legally binding?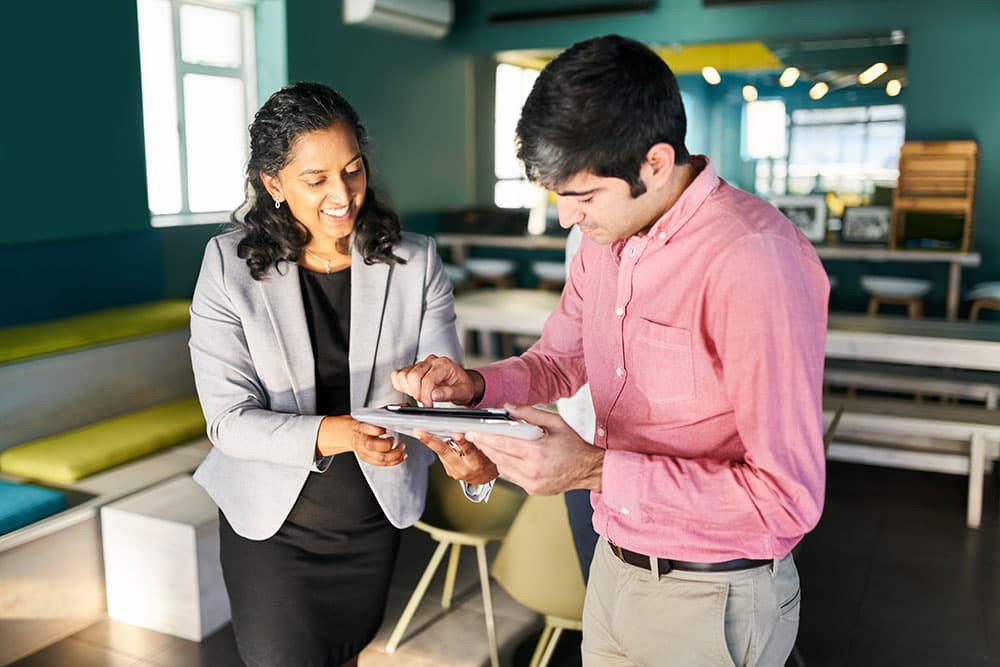 Electronic signatures are widely recognised as legally valid in many countries and regions across the world. The introduction of laws such as the eIDAS Regulation in the European Union & UK, and the ESIGN Act in the United States, has established the legal validity of electronic signatures for many business and personal transactions.
How to create an electronic signature
Creating an electronic signature involves using specialised eSignature software such as Signable. Signable provides an easy-to-use solution to thousands of businesses using a secure digital process for signing documents. Create an electronic document from scratch or upload an existing Microsoft Word document, Microsoft Excel file or PDF document to send and sign.
Streamline workflows
Send a document for digital signature in just a few clicks. Upload your document, add the signer's email address and hit send. It's that simple. Book a demo and see.
Sign in seconds
Signers can simply click a link via their email address and sign then and there from a browser, computer or mobile device, no registration required. See how easy it is to sign with Signable.
Work with the tools you love
A seamless signing experience is our forte. Signable integrates seamlessly with popular business tools such as Google Docs and Zapier. Connect with hundreds of apps including Salesforce and Zoho CRM. Discover our integrations.
Start sending documents, free
Experience Signable for yourself with a free 14 day trial
Frequently asked questions?