What does a 'No-Deal' Brexit mean for eIDAS & GDPR?
Brexit has a lot of businesses worrying about what's next. Especially when it comes to their financial bottom line. But with the decision imminent, parliament suspended and Prime Minister Boris Johnson vying for a No-Deal, what does it mean for your digital contracts?
What is eIDAS as it currently stands? 
eIDAS is regulation that covers the legality of electronic signatures that all eSignature providers in the EU must adhere to. It means that all of the contracts that you send with Signable are legally binding and can be used in court as legal evidence. Having one law unites and secures all electronic transactions across the EU.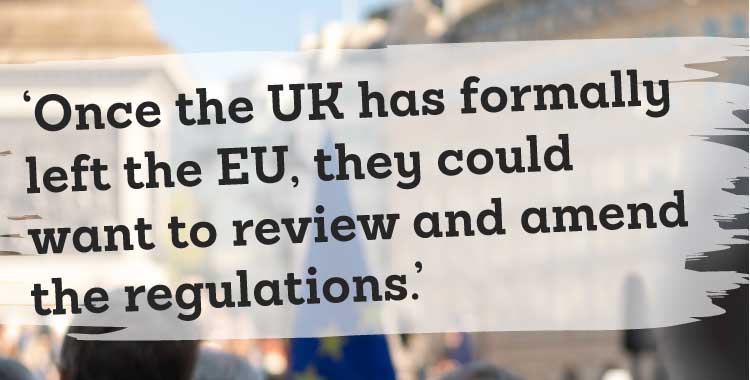 eIDAS and Brexit No-Deal?
In simple terms, not a whole lot really. As with a lot of EU regulations that the UK has been a part of, eIDAS will likely be replicated verbatim, or pretty close to what eIDAS laid out. That's what experts are saying is likely, but obviously, once the UK has formally left the EU, they could want to review and amend the regulations.
But, it is extremely unlikely that Britain will want to change eIDAS drastically, as it would mean we'd be slowing down digital transactions. Ultimately, the law works as it stands, it makes digital documents easy, fast and safe to send, so it wouldn't make sense to fix what isn't broke. 
GDPR as it stands
GDPR was brought in May last year to ensure personal data is being handled correctly by companies across the EU. It was put in place to allow everyone to control their own personal data, and choose what was shared with whom. This meant by and large that companies have to put a two-point consent when asking for personal data like email addresses.
It has changed how businesses across Europe approach their contact list and how they used that information. We have seen huge fines being dealt out to big companies who haven't read the T's & C's properly. But, with it being an EU regulation what happens when we leave?
Does GDPR exist in a No-Deal Brexit?
Good news, if you're a small or medium-sized business, nothing will change.  The information commissioners office says "if we leave the EU without a deal, most of the data protection rules affecting small to medium-sized businesses and organisations will stay the same".
However, if you're receiving data from EEA (The EEA is the EU plus Iceland, Norway and Liechtenstein) then it's best to check what you need to do via this tool 'keep the data flowing after Brexit'.
Bottom line
 It seems that British regulators are opting to continue moving forward with eIDAS, but we'll keep you as updated as possible. 
Follow us on Twitter @signablehq for live updates as the government decides the future of eIDAS and Brexit.