Why you should go paperless with Signable
Published:
There's still a long way to go before we lose our dependence on paper. It was made as one of the earliest ways to communicate and records show it's been around since 105 A.D. So yeah, I guess you could say it's stood the test of time. And whilst I can understand our emotional attachment to it, from a business perspective; it's so wasteful. Not just the amount we consume paper, but the way in which we use it is wasteful of our time and money.
I've worked at Signable for more than a month now, and I've only needed to print one sheet of paper since starting (and then there was the whole ordeal about actually getting the printer to work – but that's another rant for another day). When you adopt the idea that you don't need to use paper for everything, you realise just how much we waste it. I think the best way to illustrate this would be through an infographic, showing how it affects our business, our environment and how going paperless can help efficiency….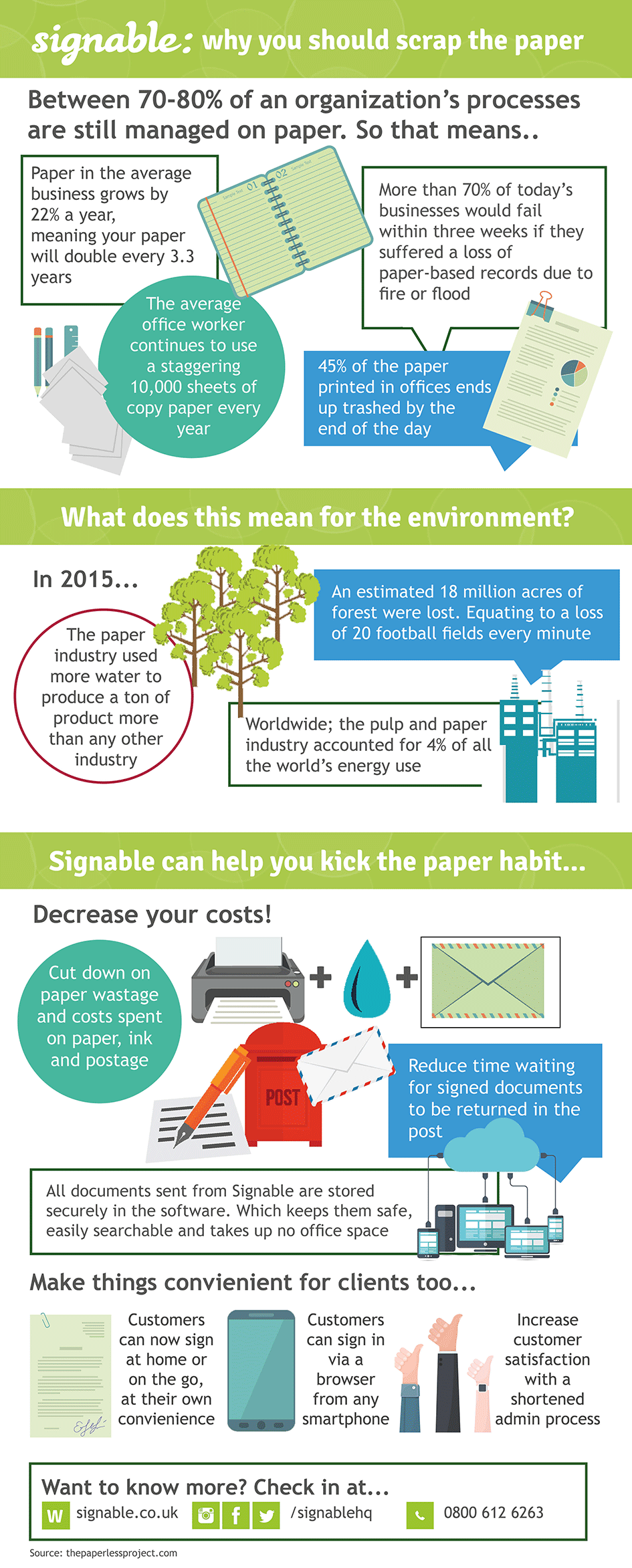 We have other content for you discussing the benefits of paperless office including our article 6 Benefits of a Paperless Office.