What is Signable?
Working from home? Keep business going with Signable!
With the current disruptions to travel and work, it's likely you've run into a few remote work roadblocks. A number of which will probably revolve around meeting clients and getting documents signed in person, which is pretty impossible at the moment.
Not to fear, there's an easy and affordable solution that will dramatically improve your productivity both while you're at home and when you return to the office.
*plus if you like us you can try us out for 14 days free – No strings, no payment method required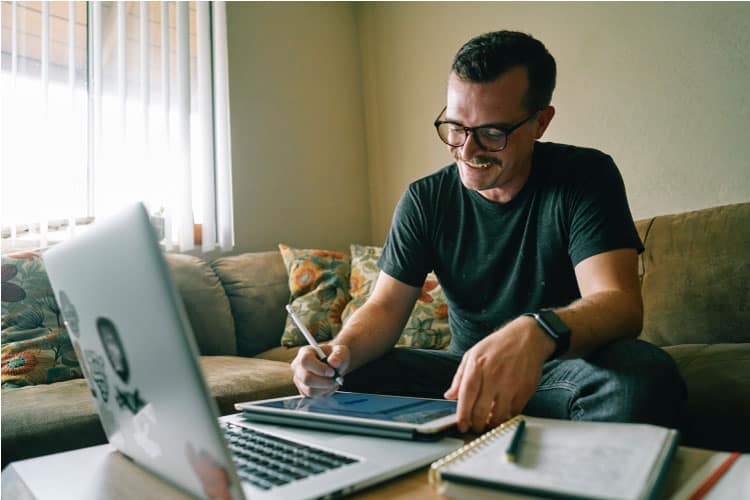 1. What are electronic signatures?
They're an electronic version of your handwritten one and are easily created on an electronic document.
They work in the same way as a physical signature and are actually safer and less-forgeable.
Fully legal too, but we'll get into that next…
2. Are eSignatures legal?
Absolutely! We comply with regulations set out by the eIDAS to ensure your documents are legally binding in any court. Once signed you'll get a full certificate showing you everyone who signed, when and their unique fingerprint and IP address.
To make sure everything is kept legal we ensure:
eIDAS compliance & exceedance of UK eSign regulation
Detailed audit log stored for each signature action
Identification of users verified before permitted to send documents
Document integrity checked, always
Unique salted fingerprints for each document
Secure storage of documents and data
Signatory identity verified via email address, timestamps and geo-tracking
SSL 256-bit AES/RSA encryption
Only you and people you've authorised can access documents
3. Is my data safe?
Every page you visit on Signable's website is SSL encrypted, including the signing page your clients use. So your password and secure documents can't be snooped on.
Every action from the point of uploading is logged in a full audit trail attached to the document. You'll be able to see right down to the minute when the signee has opened the document.
Your documents are stored securely in the cloud for access only by people you've specified.
We offer you the choice of password protecting anything you send with us, and it's never, ever stored as plain text.
4. What can I use it for?
Pretty much anything that requires a signature! From tenancy agreements, to freelance work contracts, to new employee contracts.
Some of our top sectors we help include:
Property
Law
Finance
HR
Recruitment
Tech
Retail
Hospitality
Claims
Events
Marketing
Non-Profit
Sales
Telecoms
Creative industries (Film, TV and Photography)
and many more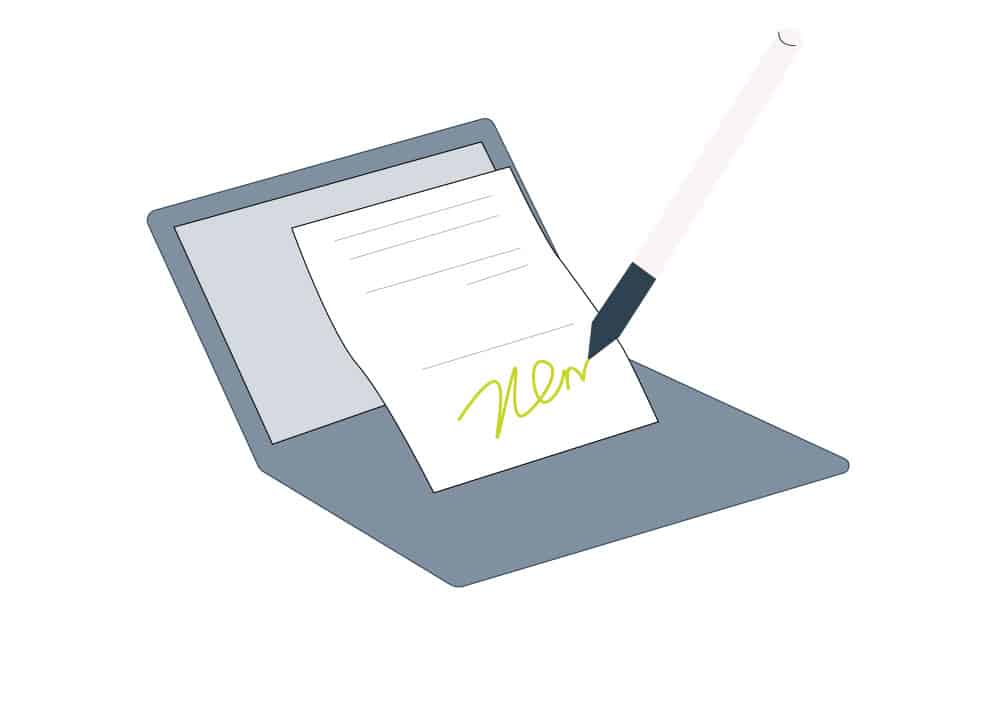 Pricing