Is Signing On Behalf Of Someone Legal? – ESignature Law
Signing on behalf of someone – Why do you need to?
Cybersecurity has become one of the main concerns for every business. Recent research revealed that most companies have unprotected data and poor cybersecurity practices in place, making them vulnerable to data loss. Among the many threatened aspects of business, document signing and signature fraud are big ones.
Whether you're making a deal with another company or you're confirming the services with a customer, you want the process to go smoothly. Often absent signees will appoint someone to forge a signature for them, but is this completely legal? While eSignatures have brought many benefits, are they completely fraud-proof?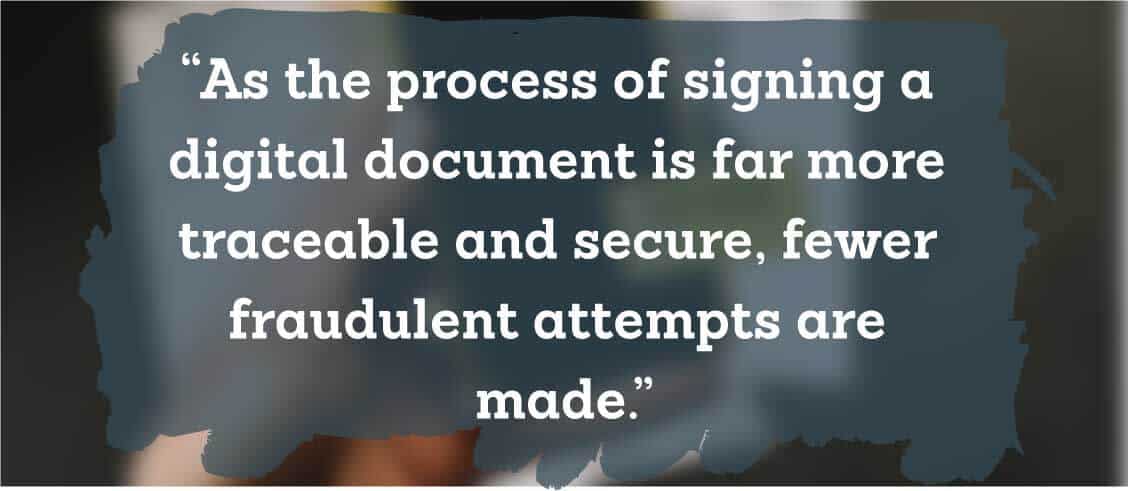 What is an e-signature?
An electronic signature or e-signature is used to confirm the signer's approval or acceptance of the document's content.
This signature is useful for companies who do remote business and don't have the opportunity to meet their signees in person.
An electronic signature can save you a lot of valuable time and money since there will be no sending documents back and forth until you collect all the signatures.
Also, any adjustments to the document can be easily made before both parties are satisfied with the outcome.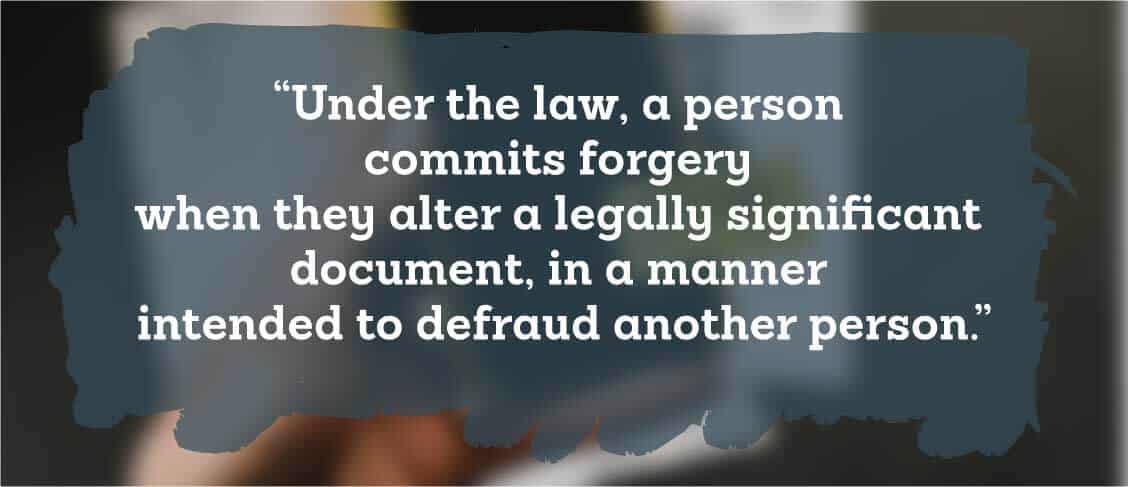 Is signing on behalf of someone legal at all?
We've all signed our parents' signature on a sick note, but is it actually legal in business?
In short, yes, but only if they've agreed to it. The law states that if you've appointed someone to sign one document on your behalf, or 'by proxy' you're allowing them to act as an authorised representative for that one occasion. Meaning, if you've only been given express permission to sign one document, you are limited to that one signature.
There are varying legal documents where verbal consent won't hold up, as they require an original signature under the 'Statute of Frauds'. Sale of land contracts, bank loans, tax returns, to name a few, need an original signature. Other general legal documents are mostly fine, as long as 'p.p' is written before the signature.
You may also be granted the 'power of attorney' in which you'll be legally allowed to sign all relevant documents.
Criminal Defense Lawyer puts it like this:
"Where a person is appointed to act as another's agent for all legal purposes this is called "power of attorney." A person with power of attorney for another may sign all legally significant documents on behalf of the other person. But Signing as a proxy or agent is limited to a specific purpose."
In all other cases, especially if the person is trying to defraud, it is illegal and can be taken to court. Digital documents can act as better evidence in your claims than a paper contract if this happens to you. As the process of signing a digital document is far more traceable and secure, fewer fraudulent attempts are made.
In a nutshell, we don't recommend signing on behalf of someone in most legal cases, but it can be done with full written consent.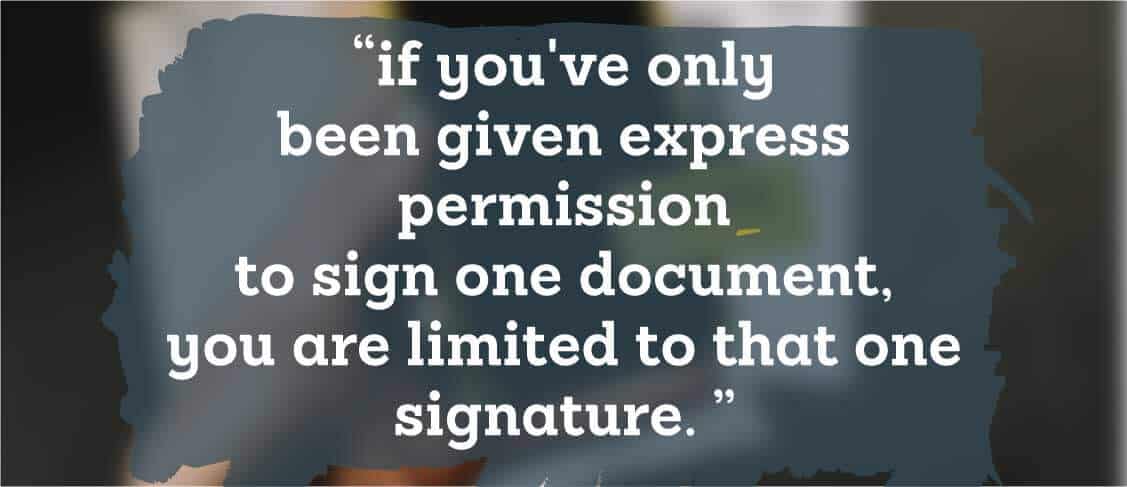 How are electronic signatures regulated?
First, the electronic signatures need to meet the definition of the electronic signature set by the ESIGN, UETA, GPEA, and eIDAS
ESIGN, UETA, GPEA, and eIDAS present the basic level of requirements. Here is what they represent:
Advanced signature
An advanced eSignature takes your document signing one step further from a simple signature and makes your document more secure.
A simple signature can be when you copy and paste a .jpeg image of a "wet ink" signature onto the website. What makes an advanced signature different is that it needs to be identified and linked to the signatory. The way you can achieve that is by adding the signatory's email and IP address. 
The advanced signature is mostly tamper-proof. 
You can create it by using data that only the signatory can control (e.g. by using a private encryption key or digital account which only the signatory can access and/or unlock).
Use the same electronic signature technology
Once you opt for a document signing option keep it consistent in the document signing process.
This is an important element for retaining the document's integrity, intent, and securing the information about the transaction.
Using different types of eSigning technologies can lead to losing the supporting legal evidence and you don't want that to happen.
Whenever you have more than one signer makes sure that you insist on the same e-signature technology. No matter whether you work with writing companies or tech companies, explain the importance of this document signing element.
Spread the news
Protecting your data and your business relationships is crucial for successfully running a business. The modern world has made so many things easier and more approachable but it comes with a cost.
Now that you know how to ensure that your document signing goes smoothly, you should complete one last step – inform your employees.
1. Let them know that they need a written agreement to forge a signature for someone. 

2. The importance of keeping information linked to their eSignature account, well secured.

Author Bio:
James Scott, a professional marketer, and CEO at Essay Supply. I am passionate about security in marketing and strive to deliver the best services to the customers. Connect with me on LinkedIn!