Property transactions drop by 60% – The Effects of Lockdown
Published:
There is no doubt that lockdown is having a catastrophic effect on the property market in the UK. Specialists in the market believe that property transactions could drop by as much as 60% in the three months leading up to June. This is partly down to general reticence in the market brought on by the uncertainty of the current situation, and partly due to government advice suggesting that home moves should be delayed until lockdown restrictions are lifted.
So, where does this leave businesses in the property market? The fact is that life goes on in spite of lockdown, and many companies from estate agents and surveyors to solicitors and mortgage lenders are having to change the way they work in order to accommodate buyers and sellers under these unprecedented circumstances.
Here we take a look at how businesses across the property market are making alterations to the way they work in order to keep the housing market going during this time.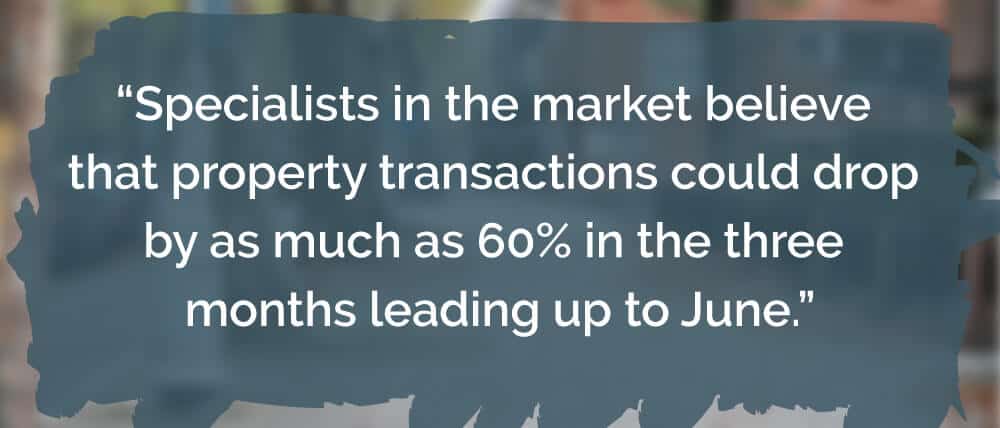 Virtual viewings
Under the restrictions of lockdown, people across the UK are only allowed to leave their homes under very specific circumstances. And visiting other homes in order to conduct viewings is not one of them. This has left estate agents with the challenge that house viewings are no longer possible – and these are considered utterly crucial in the buying process.
This is why many estate agents have been turning to technological advances in order to make it possible for potential buyers to get a closer look at the properties on their books. One of the most commonly used options is virtual viewings, in which cameras have been taken around the whole of the property and interested parties can view the videos for their home.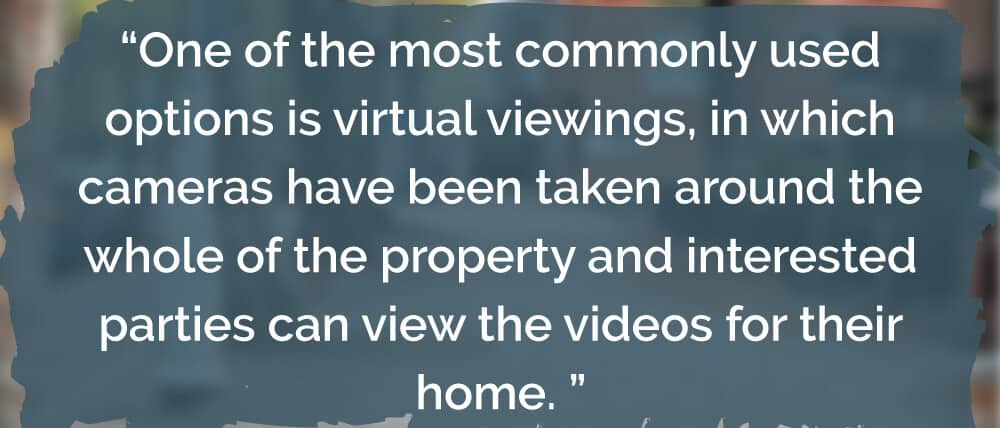 Following government regulations
Undoubtedly it is essential that businesses follow government regulations with regard to whether people are allowed to work, and what businesses are able to do. Currently, the rules state that people should still work, but should work from home if at all possible. It is also stated that those who cannot work from home should continue to observe social distancing while at work.
"We have found the key to working through lockdown is remaining flexible," says Sean Steer, Managing Director of Brian Gale Surveyors "the whole situation is changeable and the property market is in flux, so we are doing what we can to continue working with our clients as normal".
Mortgage lenders relaxing regulations on valuations
For lenders, there has definitely been a hit taken in the number of people looking for mortgages. Many people prefer the idea of waiting for the lockdown to be over before they begin their property search. But people are still buying homes and as such lenders are no different in having to adapt their working practice.
Much of what lenders do can be done without face-to-face interaction – mortgage appointments can be given over the phone or with a video call. However, it is now common that lenders are easing their regulations of valuations. A valuation is an important part of the buying procedure from the lender's perspective.
However, to carry them out, it has generally been required for a surveyor to enter the property and check it over. Many lenders are now allowing remote valuations instead. This actually serves to help the industry as a whole with a movement toward digitalised property transactions.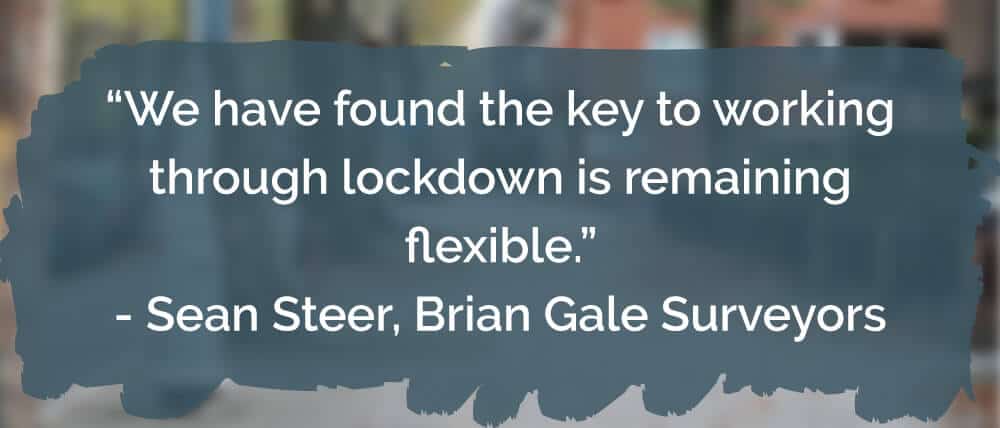 Electronic signatures
Another potential issue from the perspective of anyone in the property market is the signing of legal documents. Whilst it is still possible for businesses to send out contracts and documents in the post and have the buyer or seller sign them and return, however, this can be time-consuming and frustrating for all parties.
Thankfully many property businesses are choosing to use electronic signatures for documents – this provides an entirely legal basis to proceed with works and the property transactions that are taking place, and can be accomplished far faster than sending documents in be signed by post.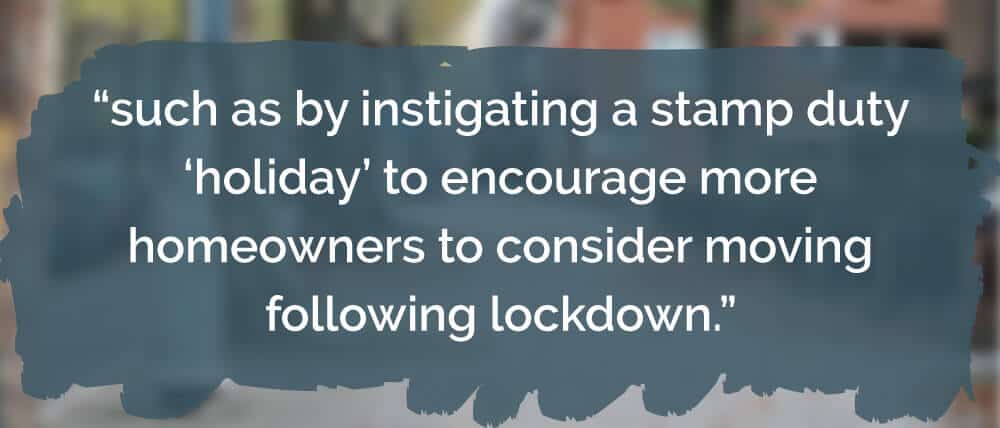 Pleas for government intervention
Still, despite these flexible adaptations to working practice, it is certainly true that the property market is struggling. Many in the market are calling for the government to do more such as by instigating a stamp duty 'holiday' to encourage more homeowners to consider moving following lockdown. It's unclear as to whether this will be implemented at this point.
The property market must make the most of any government aid available, and ensure that it is doing everything possible to stay afloat during this period.
---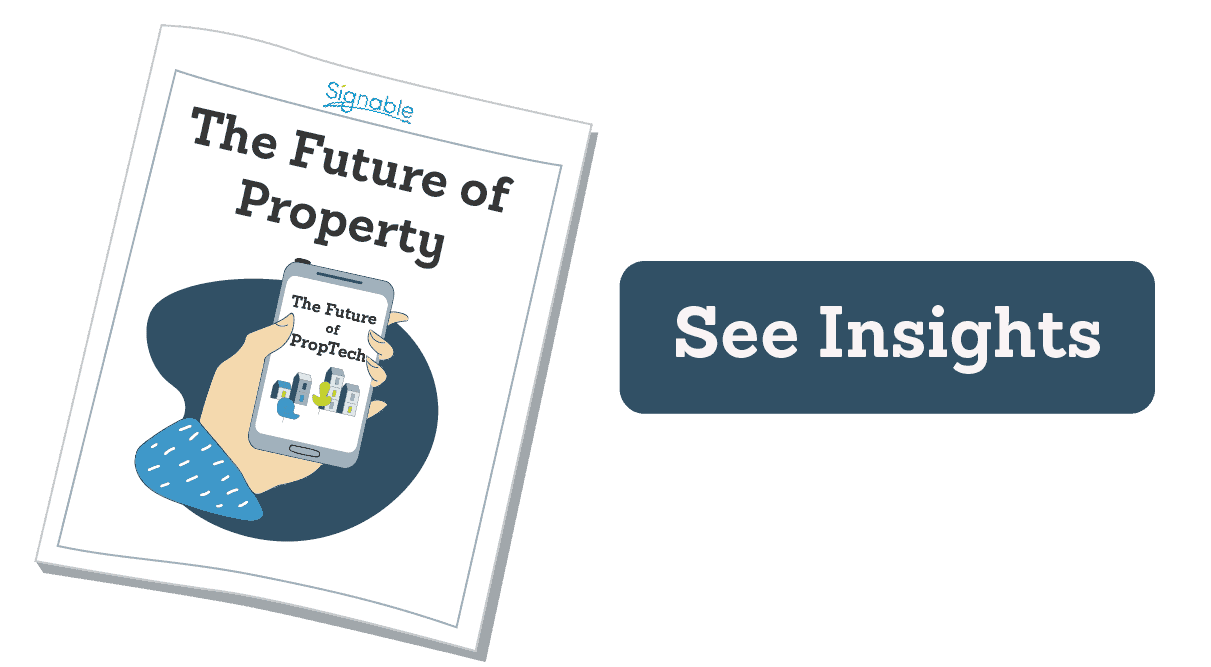 Author Bio
Dakota Murphey is a Brighton-based tech geek, writer, and mum to two young scamps. With the tiny little bit of time that's left after tending to said scamps and geekery, our Dakota is a bit of a film buff and loves a box set, a fine-dining experience, and the odd glass or five of vino.