May Product Updates – Google Drive Integration & More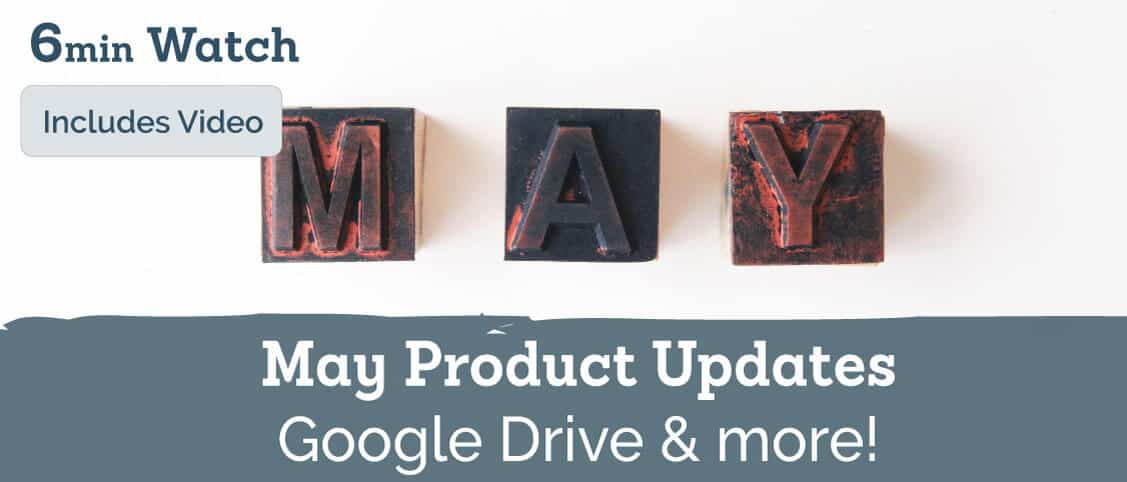 Published:
Signable May Product Updates – New releases & Feature Updates
As business is constantly changing at the moment, it's great to hear that Signable has helped many of you overcome some challenges. It's this feedback that we continue to use as a building foundation for many of our new features and updates, so thank you for being vocal about what you'd like to see.
With our product team undergoing some big projects this month and last month, we've got some great new releases that have been long anticipated!
To help show you how these new features work, Sophie has recorded a video to walk you through our two big releases. So, over to Sophie for the Signable May Product Updates.
Google Drive Integration
Our new Google Drive integration allows you to store and keep track of all the documents you send and sign with Signable.
When you connect your Google Drive account as seen in the video above, you'll be able to specify which folder in your drive you'd like us to save your documents in. This means no more downloading and uploading, all documents will automatically save to that folder in your Google Drive Account.
See the video for more details.
Library Search Filters
Our new addition to the Library search bar allows you to filter by Sender, Document Status or Recipient. This means you can find the envelope you're searching for quicker than before. Using the drop-down extras this is made even easier.
To see how this can be done, see the video above.
Checkbox Update
We've added a new feature to allow you to unassign checkbox groups, meaning that if you want to re-assign or edit the checkbox groups in your templates you're able to do this.
So that's what we've been up to this month, as always if you have any issue or would like to recommend any new features you'd like us to implement, contact our customer team.