Remote Work Handbook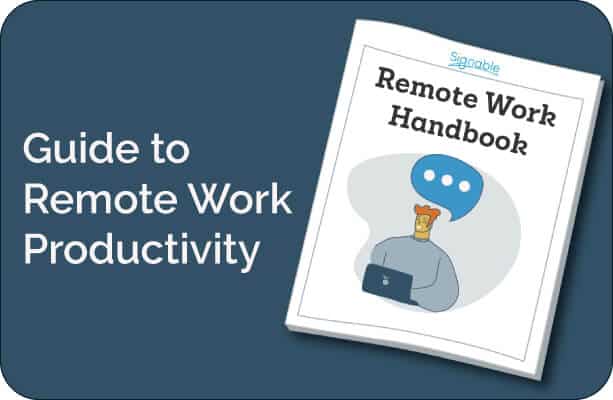 What's included?
For many, this will be the first time they've worked from home for any stretch of time. So if that's you, we've put together the essentials to keep your head above water and thrive in the current situation.
There's a number of ideas and solutions that can solve the big problems and changes. They won't just save you now, but will also keep you on top of things when you eventually return to normal business.
Remote work software & tools
Essential working from home tips
Productive home-work environment
How to send electronic documents
Why should you switch to eSignatures?