Signable win the Acceler8 Award!
Published:
In case you didn't know; Signable are currently part of the Entrepreneurial Spark's Bristol Hatchery, and every few months they host an event called the #GoDoAcceler8 (or Acceler8) Awards. It's a day that all the entrepreneur's get together and celebrate the progress their businesses have been making since starting the programme, and are rewarded as such!
And so; Team Signable are super proud to announce that after a few very successful months we won the Acceler8 award – and a cash prize of £3,000!
Among the nominee's for the Acceler8 award were our friends at TrueStart Coffee and Betty's Birds, but Signable walked away with the prize after being recognised for the vision in place for the company's future and plans already in place to grow the team.
Here are some snaps of our Grande Fromage; Olly accepting a novelty-sized prize complete with a cheesy grin.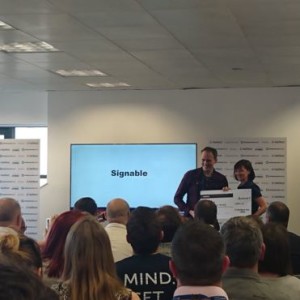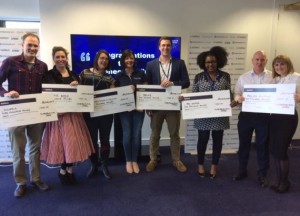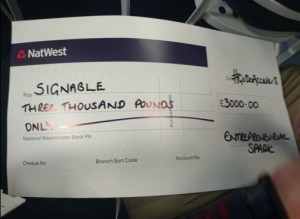 We're very psyched about getting this recognition, and even more excited about the very near future – so stay tuned to see what Signable will get up to!
For more info on the Bristol #GoDoAcceler8 awards, click here.