ESignatures – The solution for remote working
eSignatures for remote productivity
A change in how we work…
Working remotely is meaning we all have to re-think our day-to-day. But, in times of change it's great to evaluate your current methods and cut down spending time and money on out-dated processes.
Imagine your usual process of obtaining signatures. You print, send, wait for the signee to send the document back, and file. Or you meet them in person with a witness, they sign and you file the document. As your company becomes a remote company, it's time to update that process. 
Sending the document or contract electronically cuts out most of these steps from your traditional process. So, you'll be increasing your productivity when working remotely, meaning you can send, receive a signed document and file that document before lunch, without ever leaving your house.
Electronic signatures for remote working
Electronic signatures allow you to cut your admin time to keep things running smoothly, especially when you're at home.
Thousands of companies are switching to Signable for working remotely, meaning they get their documents signed fast, easily and for an affordable price.
Electronic signatures can be used for documents like: 
Sales contracts
Employment contracts
Accounting contracts
Freelance or 'services for hire' contracts
& many more!
Sending documents electronically
Fast & easy to set up documents
Use existing documents, uploaded via Word, Excel or PDF files
Personalisation to clients with merge fields
Add as many parties as you like
Sign the document yourself before it gets sent out
Fully customisable fields
Password protection option
Full audit log
Branded signing emails
Signing document electronically
Sign on any device, anywhere, including a mobile device
Easy user interface
Prompts that guide you through the signing page
3 choices of electronic signature methods
High level of security for signers and senders
Download after signing to keep for records
Access to full audit log
Can upload ID photocopies & scans for ease
Professional look
What features are included?
Signable offers a range of features that are available across all our plans, so you won't be slowed down by limited functionality. Features include full customer support for your remote teams, plus a whole host of other features below. 
Unlimited users for no extra charge
Free unlimited users, so your whole team can get the most out of Signable and keep their productivity high while they're working from home.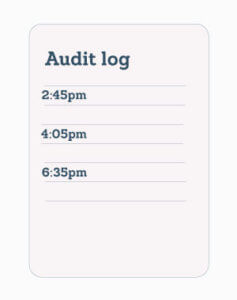 Fully traceable with our detailed audit trail
Every document you send contains a detailed audit trail that shows every action that occurs on that document, so you can see who signed and when.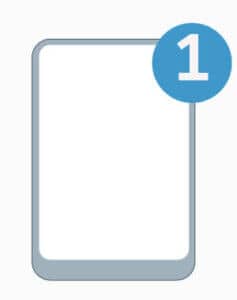 One-click reminders, so you never have to chase signatures
With everyone out of traditional offices, it's easy to get distracted, so with the help of our reminders you can let Signable do the following-up.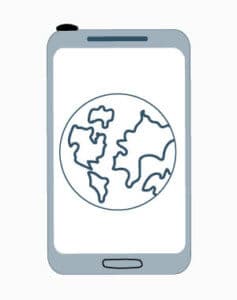 Send and sign anywhere, on any device
With different time zones, a distributed team and remote employees you need to be able to send and sign whether you're working remotely or not.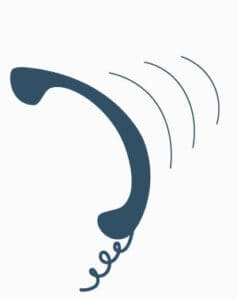 UK phone support with real un-scripted conversations
Despite our team being remote workers at the moment, we still offer 8-5pm (UK time) customer service every weekday. Email the team at help@signable.co.uk or give us a call on 0800 612 6263.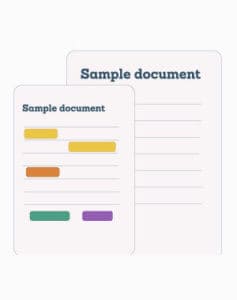 Templates for fast, easy sending of the same document
No matter the type of work you do, you can speed up repetitive sending by setting up templates. Meaning you only have to set up your regularly sent documents once.
6,000+ companies love Signable
Our customers love the ease and speed their day-to-day processes have seen. There's little to no set up required after signing up. Even when you're working remotely, meaning you can start sending & singing documents instantly with our fast, simple platform. We hope you try it for yourself, but here's a couple of words from our customers.
"The ease of signing up was the main reason for choosing Signable… The user interface is just, very very simple. Not simple bad, but simple easy"
How much does it cost?
We have plans to suit every size of company. Ranging from a Pay As You Go plan that you can top up whenever you like. Which is ideal for freelancers working remotely, meaning you're fully flexible.
Our Large and Corporate plans are perfect for bigger companies needing to send hundreds of documents per month. All our plans are very flexible, and you can seamlessly switch at any time, with no incurred charges.
We also have a 14-day free trial available so you can try Signable for free with no commitment, or payment method needed.
Got questions? We're here to help
Our UK-based Customer Success team are more than happy to help you with any issues or questions you may have. Whether you've got questions about plans or payment, or walking you through setting up your first document, the team are available 8am-5pm every weekday. So email them at help@signable.co.uk, or ring them on 0800 612 6263.
Ready to start work wherever you are?
Try Signable with our 14-day free trial today!
Or download the Essential Remote Work Handbook