Top 6 Customer Success Tips
Published: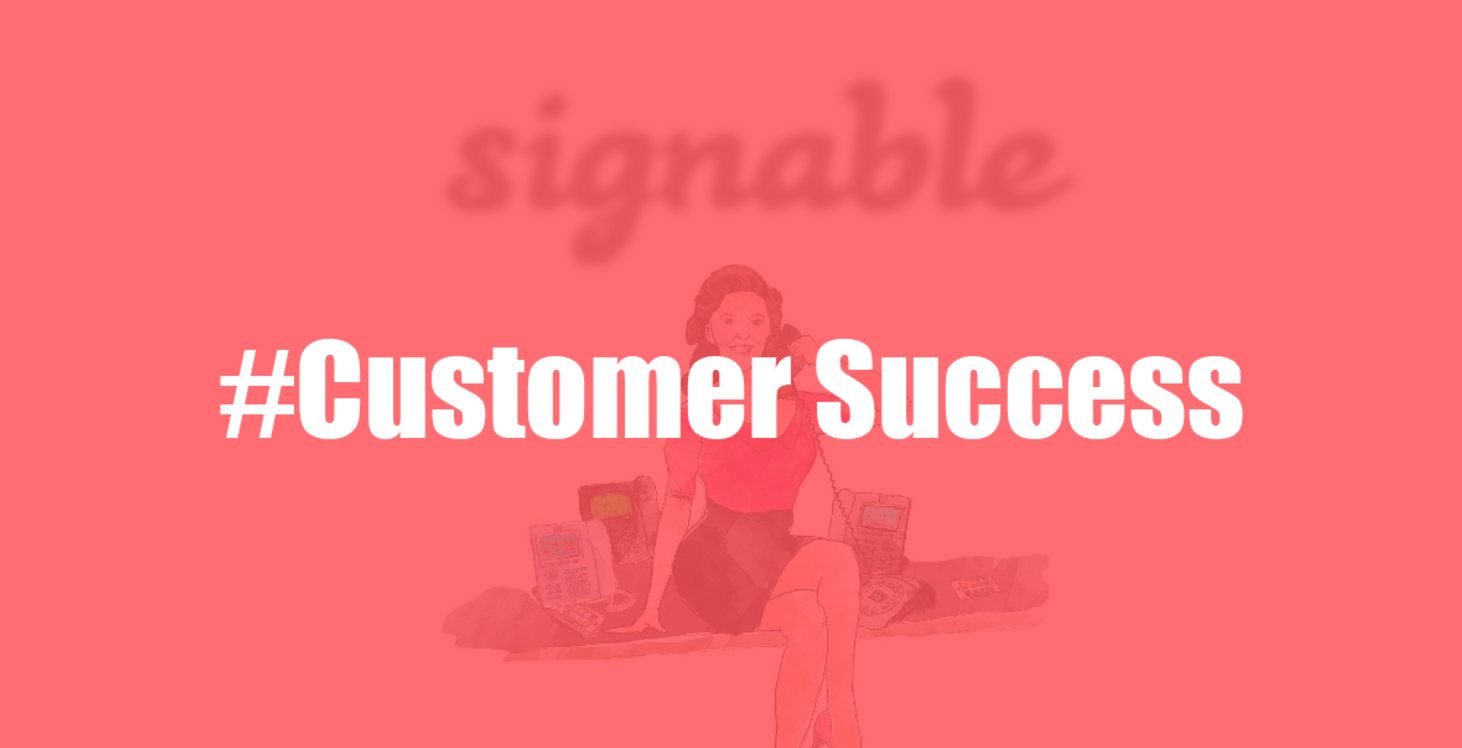 Customer Success Tips
We may have mentioned it once or twice, so we'll do it again; we're pretty big on our customers. We're always working to giving our customers an amazing experience with our software, making sure they're getting the support they need from us so that Signable works for them. So if you're a customer of ours, or have got in touch with a question, you may have met our Sue. Sue's our Head of Customer Success and she's pretty much a guru when it comes to looking after you guys.
Customer Success is quickly becoming the number one way to grow your business through retention and word of mouth marketing. So it wasn't a surprise when Turbo wanted to interview Sue to find out her top tips for being more successful with your customers – as our Sue knows plenty about that!
Sue shared 6 tips all in all, which you can start using today. You can read the whole interview here.
Enjoy!