10 of the best SaaS Black Friday deals 2023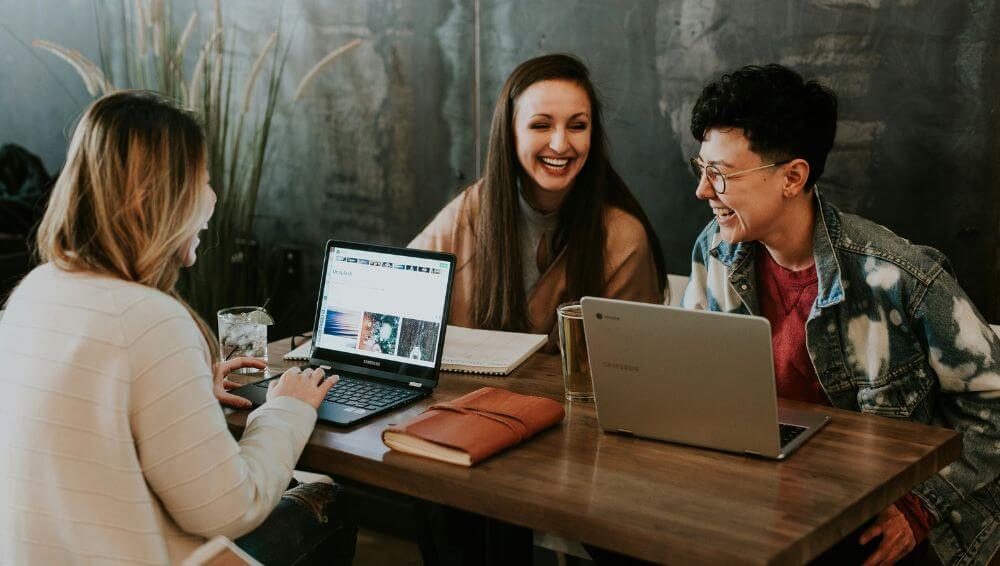 Published:
If you're looking to try out new software or switch to a different tool, Black Friday / Cyber Monday is the best time to take the plunge.
Black Friday is the one time a year where you can get the best SaaS deals. But be warned, these flash sales are usually only available for a short period of time, so to snag yourself a bargain, you need to be quick!
Luckily, we've done the hard work for you. Here's 10 of our top Black Friday SaaS deals for 2023.
Signable
Signable is a leading electronic signature platform that offers online document management and easy electronic signing. Integrating directly with popular tools including Zapier and Google Drive, businesses are able to work seamlessly across multiple platforms.
With access to features such as unlimited users, bulk sends, and the ability to create custom teams in your Signable account, switching to Signable is a no-brainer for businesses looking to automate their document signing process.
Black Friday deal: 23% off your first payment – monthly or annual.
Promo code: SIGN2023
Deal duration: 24th November – 8th December
Churn360
Churn360 is a customer success platform powered by artificial intelligence, designed to help B2B businesses retain and grow their customer base.
The platform monitors product usage, tracks the customer journey, and identifies those in need of assistance. With all customer data kept into one place, the platform reduces repetitive tasks and processes, enabling Customer Success Managers to concentrate on more crucial responsibilities.
Black Friday deal: Up to 40% off on all annual plans
Deal duration: 6th November – 15th December 2023
Planly
Planly is an all-in-one social media management tool, allowing businesses to plan, track and manage social media posts from one centralised hub.
In the main dashboard, you can schedule posts, analyse hashtags, and discover the best time to post for your audience, helping to grow your social media accounts. Planly also has an innovative AI ​​content assistant to write captivating social media captions.
Black Friday deal: 50% off your first month's subscription or 30% off an annual subscription
Deal duration: 20th November – 30th November
GetResponse
GetResponse is an email marketing platform that comes with a comprehensive set of digital marketing tools.
In addition to its AI features, such as an AI-powered email generator, landing page builder, and campaign generator, GetResponse provides functionalities like autoresponders, webinar hosting, e-commerce integrations, and in-depth analytics.
Black Friday deal: Up to 40% off on plans
Deal duration: 20th November only
SalesBlink
SalesBlink is an AI-driven cold email outreach solution that allows sales teams to effortlessly find prospects, automate your cold email sequences, and easily track stats and reports for opens, clicks, replies, and more.
BlinkGPT, developed in-house by SalesBlink, is a Generative AI tool that simplifies the process of writing emails, creating sales sequences, and performing various tasks with just a few clicks.
Black Friday deal: 50% off on 'Scale' and 'Business' Plans for 1 year. Available for both yearly and monthly plans.
Promo code: BlackFriday2023
Deal duration: 1st November – 31st December
Jotform
Jotform is an intuitive automation solution that helps users create forms online without any design or coding experience needed. Its easy drag-and-drop interface and diverse range of templates makes creating forms for a variety of purposes simple.
Black Friday deal: 50% off annual plans.
Deal duration: Limited time offer
BoldDesk
BoldDesk is a powerful customer service solution, providing exceptional customer support and self-service features. With its easy-to-use interface, automation tools, and comprehensive reporting, it's a popular choice for streamlining customer service operations.
Black Friday deal: 50% off on annual plans and 30% off on monthly plans.
Promo code: BLACKFRIDAY50 / BLACKFRIDAY30
Deal duration: 1st November – 5th December
Mailmodo
Mailmodo is an email marketing tool designed to help businesses craft interactive emails for potential leads. The platform provides detailed analytics to track the performance of email campaigns, including CTR and engagement metrics that helps businesses make data-driven decisions.
Black Friday deal: 20% off on annual plans.
Deal duration: Expires 30th November
WPLoyalty
WPLoyalty is a WordPress plugin which allows you to create a customised loyalty program and reward customers for purchases, signups, reviews, referrals and social shares. Its aim is to increase the lifetime value of customers.
Black Friday deal: Buy the WPLoyalty plugin and save 30%.
Promo code: BFCM30
Deal duration: Limited time offer
Hootsuite
Hootsuite is a social media management platform that enables users to schedule, manage, and analyse content across various social media networks. It supports popular platforms such as Facebook, Instagram, Twitter and LinkedIn, and is widely used by individuals and businesses alike to streamline their social media presence and marketing strategies.
Black Friday deal: 60% off Professional and Team plans
Deal duration: Ends 26th November
Don't miss out on the best SaaS Black Friday deals 2023
Almost all businesses utilise software in one form or another, and so no matter if you're looking for lead generation software or an electronic signature platform, there are hundreds of providers out there to suit your needs.
Try out some of our favourite Black Friday Saas deals above and save yourself some money this Black Friday.
Save with Signable
This Black Friday, supercharge your document signing process and enjoy an exclusive 23% discount with Signable. Don't miss out, sign up for your free trial now and use the discount code before 8th December.