Manual document management: A horror story – October 2023 product blog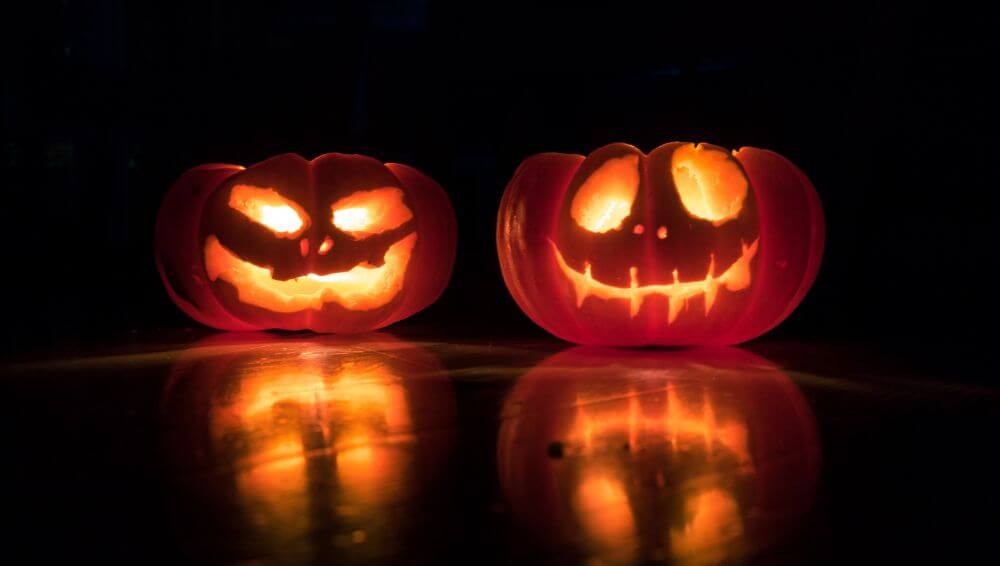 Published:
Automating your document management
---
Document management, a haunting sight,
Manual methods, a ghostly fright.
Errors lurk, like shadows cast,
Efficiency fades, vanishing fast.
But a hero appears in the dark of the night,
Its name, Automation, a beacon of light.
Signable and Zapier, a duo so bold,
To banish the horrors of methods old.
So this Halloween, take heed of this tale,
Of document horrors, and manual fails.
Choose automation, or else say a prayer,
Those manual methods will haunt you, beware!
---
In the eerie realm of document management, manual techniques including dusty filing cabinets and stacks of paper are the monsters under your business's bed.
But fear not, for our heroic Product Team has been working very hard on a solution: Automation! With our increasingly intuitive integration with Zapier, automating your document management with Signable has never been easier, and can help you escape the spine-tingling horror of manual processes. Here's how:
What is document management?
Document management is the backbone of any organisation. From contracts and invoices to employee records and client communication, documents are at the core of your operations. However, managing documents manually can be cumbersome, time-consuming, and prone to (t)errors.
The problems with manually managing documents
Like every good horror story, ours has a spooky villain: manual document management processes. From creaky old filing cabinets, to paper cuts and printing costs, manually managing your documents comes with a whole host of creepy consequences:
Human error: Manual data entry and document handling are prone to human errors, which can lead to costly mistakes and delays.
Inefficiency: Scouring through files, sorting, and distributing documents manually can be painfully slow and unproductive.
Limited accessibility: Retrieving documents from physical files or specific desktops limits accessibility, especially in remote work scenarios.
Security risks: Physical documents are susceptible to loss, damage, and unauthorised access.
The magic of automation (no tricks, only treats!)
Automating document management is a strategic move towards addressing the spine-chilling horrors of traditional methods. By adopting digital solutions and automation tools, your business can experience transformative benefits:
Streamlined workflows: Automation tools can simplify, standardise, and automate document-related processes, reducing the time and effort required.
Error reduction: Automated data entry and validation processes significantly reduce the risk of human errors.
Enhanced collaboration: Digital document management systems enable seamless collaboration, allowing multiple users to access and edit documents simultaneously.
Improved security: Robust encryption and access control features enhance document security.
Cost savings: Reduced printing and storage costs contribute to significant savings over time.
Dynamic duo: Signable and Zapier
But what's the automation silver bullet to vanquish these manual horrors, you ask? Enter the Signable and Zapier alliance – a match made in Halloween heaven. Our integration with Zapier allows customers to connect Signable to over 5,000 applications in just one click.
Zapier is hugely flexible and best of all, doesn't require a developer to get started. Its easy-to-use interface allows you to build and customise each connection (zap) in just a few easy steps and will put your document management nightmares to rest. Here's how:
Automation: Connecting the apps you use most with Signable allows you to create workflows that trigger responses automatically when documents are sent and signed – no manual intervention required.
Reduced errors: Humans make mistakes but computers don't! With our Zapier integration, your documents will move seamlessly through your processes, saving you time and reducing manual errors.
Flexibility: The Signable-Zapier integration is versatile. You can customise your workflows to suit your unique needs, ensuring that your document management is tailored to perfection.
(Not so) terrifying templates
To get you started with automated document management, we've put together some spooktacular workflows for a range of popular applications. Try them out for yourself… if you dare!
Embrace Automation this Halloween
Don't let manual document management haunt your business any longer. With the help of Signable's integration with Zapier, automated document management will ward off the terrors of inefficiency and errors. Sign up for a 14-day free trial to get started.