Thrifty Car & Van Rental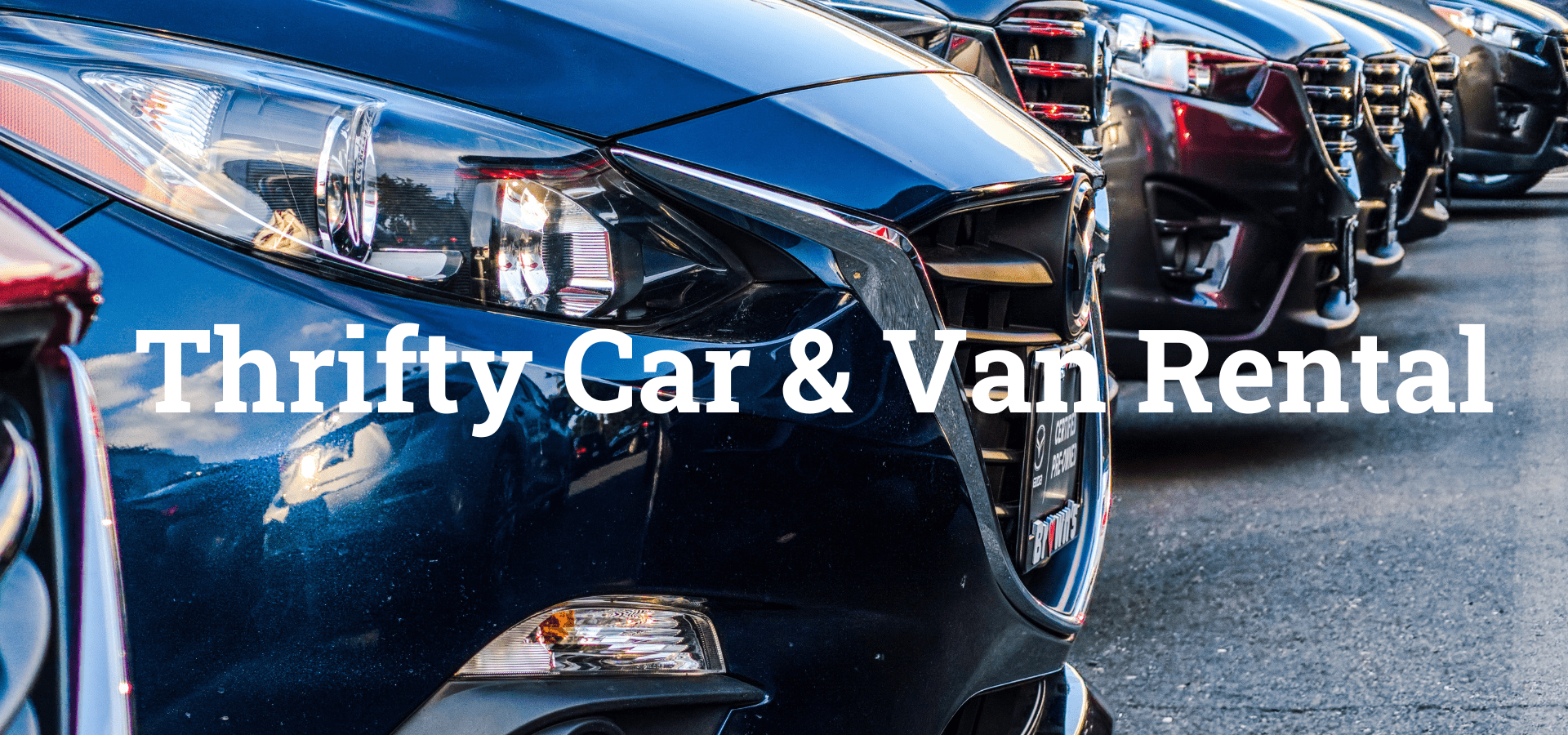 Thrifty Car & Van Rental is known throughout the UK and internationally as one of the leading and most established automobile rental brands. With over 100 nationwide locations in the UK alone, they provide wide ranging automobile fleets.
As such a well-known and long-standing brand as Thrifty Car & Van Rental, it's no surprise that their group has won many awards for their service to the community. Most recently, they received a Corporate Responsibility Champion Award by the Council of Corporate Responsibility and National Diversity council in 2017. Thrifty Car & Van Rental have been providing a huge range of rentals and services for over 60 years.
Their need…
Thrifty Car & Van Rental manages thousands of contracts on the daily and at an effective, fast pace. Every transaction in the rental industry requires a rental agreement. With a need to make the customer application forms even more efficient, they looked to turn to making their agreements digital. Forms are long, take up lots of paper, and are often completed incorrectly.
"We wanted to make sure documents were completed properly."
Our solution?
Signable sped up the process of setting up and managing documents online. We provided an easy-to-use tool to help customers digitally sign documents at Thrifty Car & Van Rental. Giving many users across the company the ability to use the software at once, we provide online teams that could fit.
Thrifty Car & Van Rental reported that
"Many users can set up applications within the business at Thrifty. The transition from physical signatures to eSignatures was very easy. Signable has changed the way documents are managed because it keeps records secure and stops paper copies from being used."
Thrifty car & van rental
Why did they choose Signable?
Support
Our Customer Success Team pride themselves on working hard to provide answers to questions and queries quickly with approachable, straightforward responses. Thrifty Car & Van Rental said that this was one of the top reasons for choosing us.
"The main reason we went with Signable over other eSignature providers was its friendly approach and always being happy to support with any questions. There have been very few problems, but the team have fantastic customer service skills which I highly recommend."
Thrifty car & van rental
Features
Thrifty Car & Van Rental chose Signable for our excellent features that allow for custom branding and multiple editable email templates, as well as easily controlled reminders.
With such a huge and established brand, they benefited from unlimited users all included in their subscription. Signable likes to keep all of our features accessible and incredibly cost-effective. All users can create, edit, and send envelopes within and across their various teams.
As Signable is a purely web-based software, we use a super simple interface and UI/UX, team members could easily send and sign on all devices (web, tablet, mobile). The dashboard was easy to set up and for super-users to review all activity.
Storage and Data
Signable keeps track of all online documents, which allowed Thrifty Car & Van Rental to secure their records of every single document going out. They now have an even simpler, air-tight way of tracking everything, which helps when reporting numbers. Signable provided information on all outstanding documents to digitally sign. The status of every document is available either on the account's dashboard or in our audit trail.
"Since using Signable, we now can accurately record how many documents are sent and report this where required."
Thrifty car & van rental
How has Signable impacted Thrifty Car & Van Rental's workflow?
"Signable has changed the way documents are managed by keeping records secure and stopping paper copies from being used."
Thrifty car & van rental
Record retention: Every document sent out is encrypted, secure, legally-binding, recorded and saved onto our cloud-database

Multi-user and departmental ability: Everyone can sign and manage e-sign documents easily. Signable allowed for the speeding up of business processes and reducing bottlenecks

Environmental: the benefits of going paperless are tenfold. We removed the need to physically store any paper, cut costs, and help business become more environmentally-friendly
How was our Support?
With very few problems experienced, and after having used our customer service team, support was one of the biggest reasons Thrifty Car & Van Rental went with Signable.
"A friendly approach and always happy to support with any questions."
Would they recommend us?
Without a shadow of a doubt…
"I would recommend Signable to any company that uses documents which need a customer signature."
Thrifty car & van rental