Community Organisers – Charity
Published:
Community Organisers is a national body established to support the training and development of community organising in England. Their work engages residents in the most deprived parts of the country and helps make where they live a better place. Currently run by a small team of three core staff, with a membership of 250 plus.
Louise Pedan manages Community Organisers' projects, and so constantly needs Offer Letters and contracts signed by Grantees. As an independent company working remotely around the country, and certain documents needing several different signers; Louise started looking for a cost-effective solution that would finalise things quicker.
Saving both time and money…
Electronic signatures were not a concept that Louise was aware of at first, but after a colleague received a document to sign via Signable, Louise started investigating…
"I looked at a few online but they looked more complicated and I needed simplicity! We are about to open up our membership so it will be brilliant for this … After the free 14 day tester, which was great, I saw how it would work for us."
"If I can use it – anyone can!"
Louise describes herself as "a non-tech savvy person", and so dreaded taking on a new technology tool – but once she got started with Signable's user-friendly software, she was away! " The fact that you can get an overview of what is signed and what is pending is very useful. If I can use it with ease anyone can!"
"I had problems logging one day due an error on my part with my password but I emailed for support and got a response the same day which was brilliant."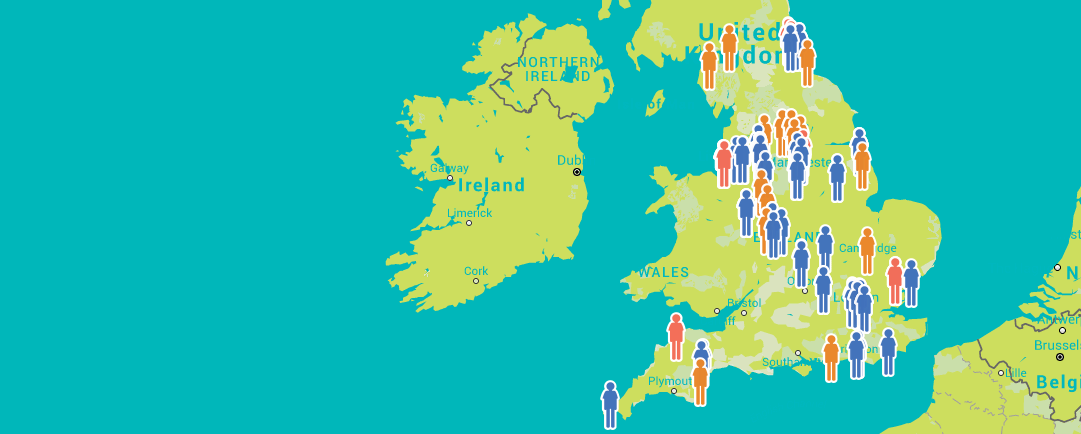 Signable helps Community Organisers stay connected with their distributed team throughout the UK…
An invaluable service…
After embracing e-signatures, Community Organisers have saved the company both time and money, and helped the team stay connected.
"It is difficult to say how much money we have saved in postage (as we used to send a lot), certainly in man hours and with time lost waiting for post to come back signed. It's an invaluable service for us."
Now that Signable is up and running, the Community Organisers office is enjoying the benefits of going paperless. There's no more waiting for signed contracts that are "in the post" and scanning documents for emailing is a thing of the past;

"We are pretty much paperless so this is important to me. It's made my life much easier all round with regards to this aspect of my role".