Are clients comfortable using e-signatures?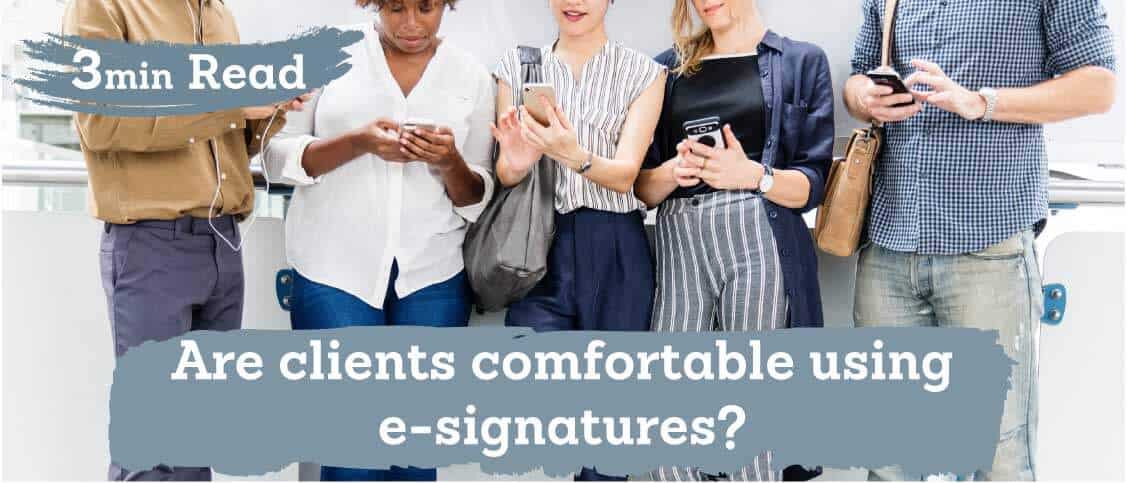 Published:
Are your clients comfortable using eSignature? It might be the question that's stopping you from scrapping the paper and going digital. And as electronic signatures boast many benefits to paper-heavy businesses, it only makes sense to find out the answer.
How did we do this? We teamed up with Software Advice to find out what they had to say about it.
Team-work-five
Recently Justin Guinn, an eSignature analyst for the online reviews firm Software Advice, released a new report which studied how electronic signature software can be used to address general consumer concerns and explore how it might be valuable for your own small business. We had the opportunity to talk with Mr. Guinn to learn a little more about what his research uncovered.

Is electronic signature really something the general populous is comfortable with?
Much to the dismay of John Hancock, the general populous is quite comfortable using electronic signatures to officiate documents. In fact, 77% of the general consumers we surveyed are "moderately" to "very comfortable" using an electronic signature to sign and submit official documents. As your eSignature doesn't need to be the same as your written one so how hard is it to scribble a..well scribble.
What industries are general consumers exposed to e-signatures the most? And using e-signatures to conduct business?
E-signature software is applicable to pretty much any business that requires regular signing of documents. However, we surveyed consumers to understand in which industries they're experiencing electronic signature the most. We found that twice as many consumers have used e-signature capabilities in banking and finance (39%) than the next closest industry. Second on the list is human resources (17%), which makes a lot of sense given all the official documentation most businesses rely on.
There are a few different ways to electronically sign a document. What is the preferred method by general consumers?
That's a great question. While we talk about electronic signature in a general sense, there are multiple ways to electronically officiate a document. The most preferred method based on our survey respondents is by typing their name into a designated text box (45%).
Why would, or, how could someone build a business case for adopting e-signature software? What does the ROI on using this software look like?
The business case for adopting e-signature software is two-fold. On one hand, the adopt will no doubt create a better experience for clients. That's backed up by the previously stated fact that 77% of surveyees are moderately or very comfortable using the software. A probable reason for this comfort level might be the efficiency it provides. This efficiency is the second point to use in making a business case. And it's not just efficiency in terms of the signee. E-signature software provides outstanding operational efficiencies for businesses. Documents both internal and external can be signed and approved and stored much faster and safer in a digital setting than with pen to paper.
When adopting e-signature software, what are the must-have features for businesses to keep in mind?
When considering e-signature software, there are some must-have features you need to ensure your system provides. Perhaps the most important of these is a document management dashboard. You'll want a singular place you can turn to see the status of your e-signature requests. Have the documents been sent? Has the document been opened? Has it been signed and returned? Being able to quickly assess the status of your sent documents enables you to strategically administer follow-ups and ensure clients sign and return documents.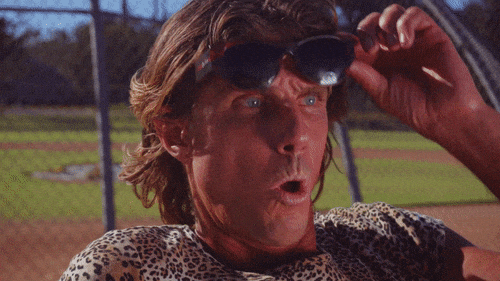 Interesting, right?
Software Advice also shared some of their finding on e-signature usage with us, and this is what it looks like: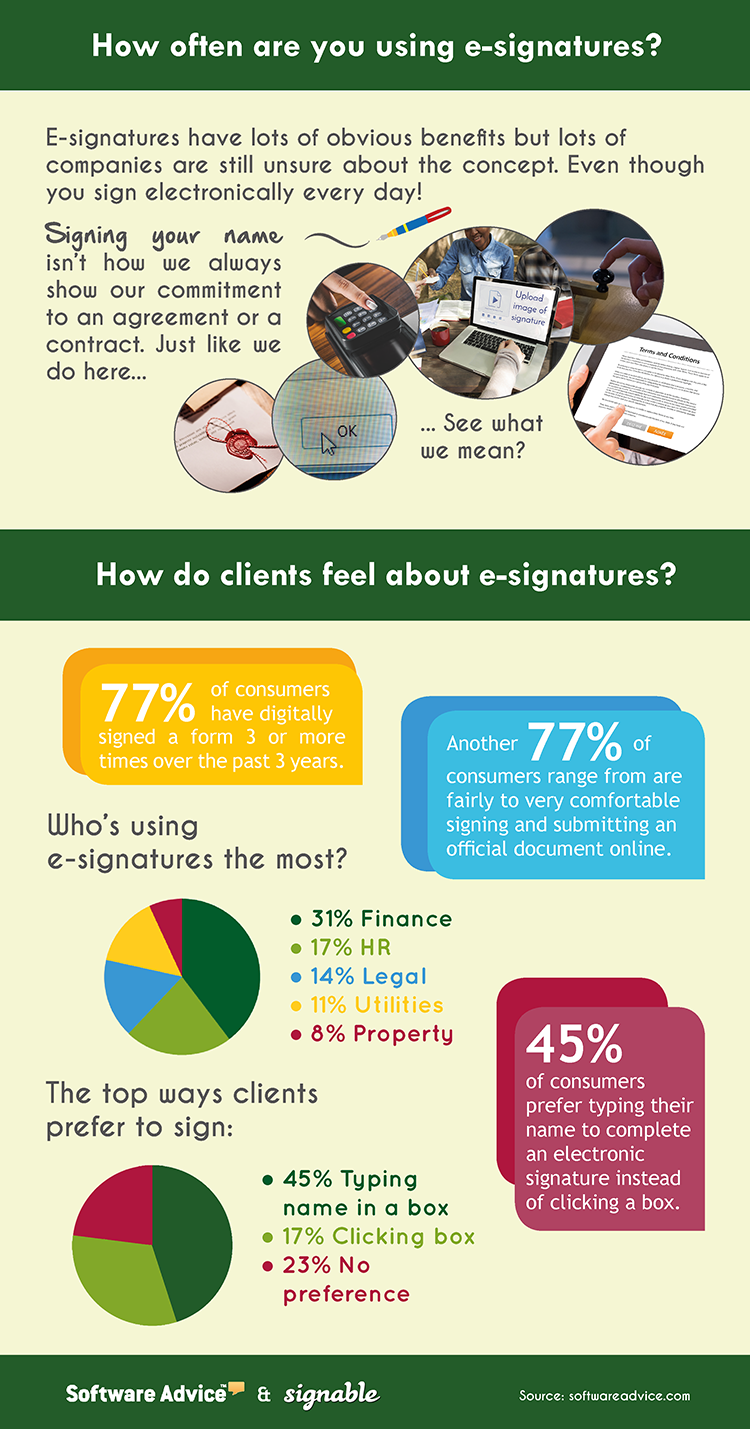 So check them out for yourself! If you're a business that regularly needs documents for signing, you can save yourself a ton of time and money. If you're curious about legal info, you can find more here. Otherwise, you can always get in touch with any e-signature related questions you have.