National Customer Service Week!
Published:
This week has been National Customer Service Week, so we've taken a look at our Customer Success!
In Team Signable we take a very proactive approach to looking after our customers. We are committed to giving our customers an amazing experience with our software. We make sure they are given the support that they need so their businesses always get what they want from Signable.
And to make sure you're always taken care of, we have a few ways that you guys can get in touch with us. You can call in, e-mail and since April; catch us on LiveChat. Lots of you seem to like chatting to us on there, looking at our recent stats…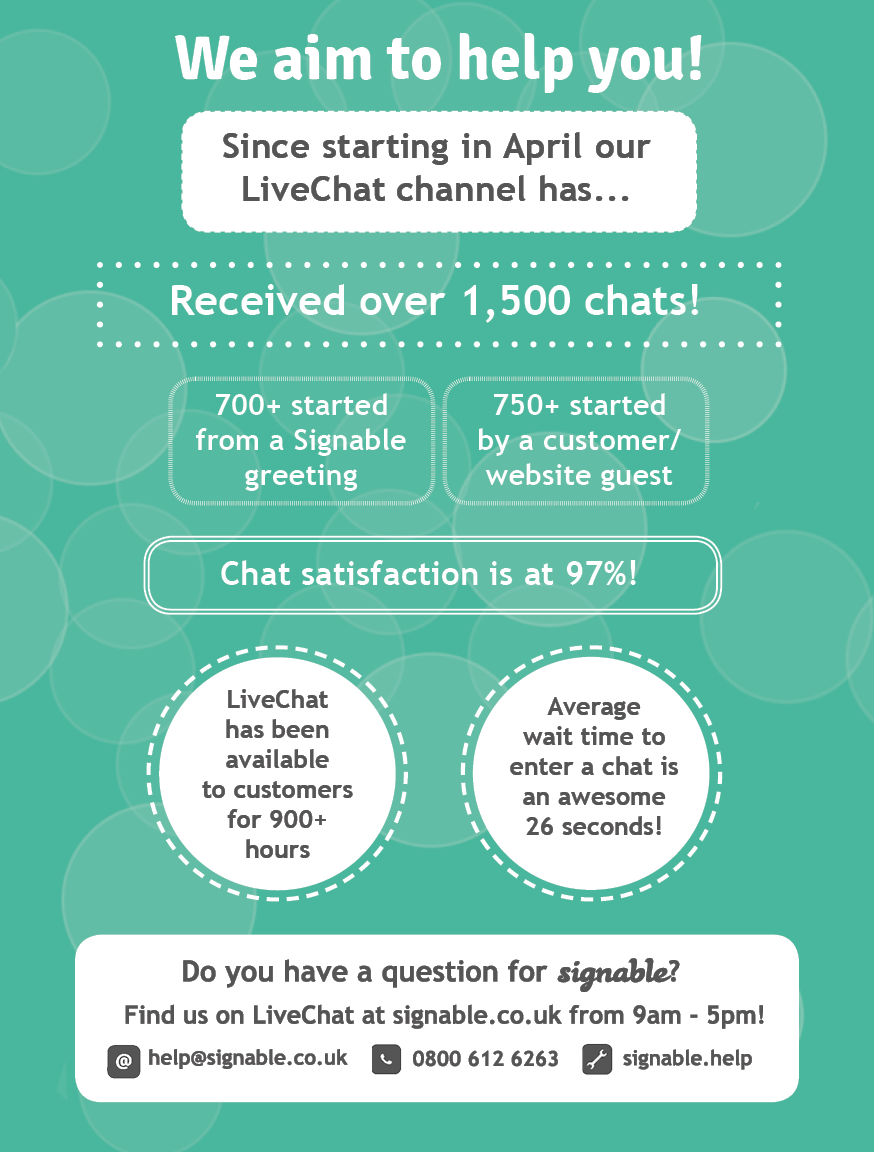 And as well as stats, we've gotten some pretty sweet feedback too, from LiveChat and our email tickets….
But as good as our feedback gets, it's definitely a two-way street – as summed up perfectly by our Head of Customer Success, Sue Farrance:
Customer service is a 2 way thing -we have awesome customers that deserve their own great rating from @signablehq #CustomerServiceWeek

— sue farrance (@naggingsue) October 3, 2016
If you have any suggestions or questions for our team, please get in touch – we love hearing from you and feedback is always taken on board.
'till next time…