February Electronic Signature Software Update
Published:
January & February updates
Every month we love updating you about what we've improved. Since we had so much going on last month, we'll be summing up January and February in this update. As always, our customers are the focus of the changes we make. Through the issues you report to us and the features you want, we get to work on making Signable the best electronic signature software it can be.
Here we go…
Since the new update our integrations have been in Beta mode, but you're now able to integrate with Capsule and Dropbox fully! We're really excited for this feature and plan to be releasing more integrations in the coming months to ensure our electronic signature software is as streamlined as possible.
To activate an integration simply:
Head to your company profile
Select 'Integrations' from the top menu bar
Select the integration you want to activate & click the 'Authorise' button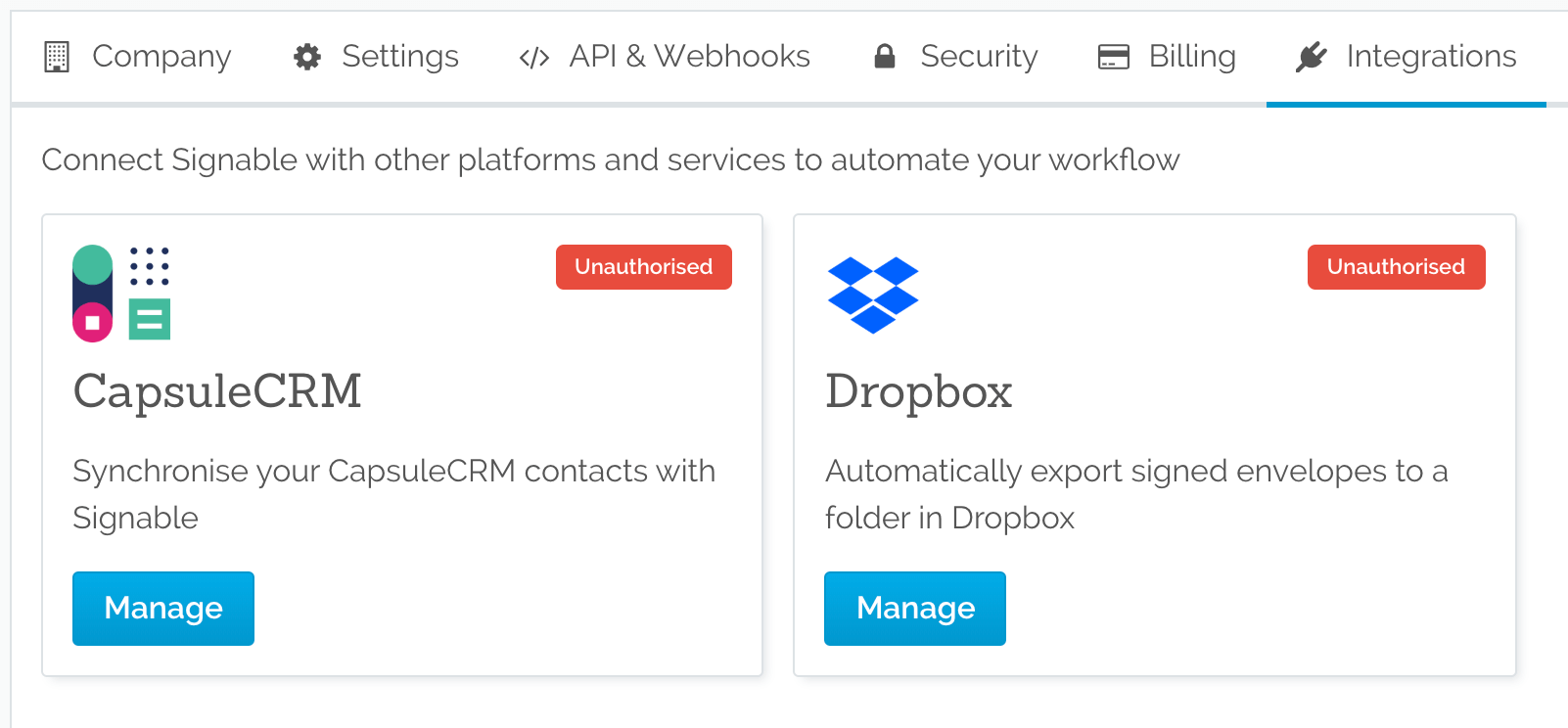 For the Capsule integration:
Do the above steps and then…
You'll then be taken to Capsule to enter your site address
From there you'll be directed via Capsule & your integration is activated!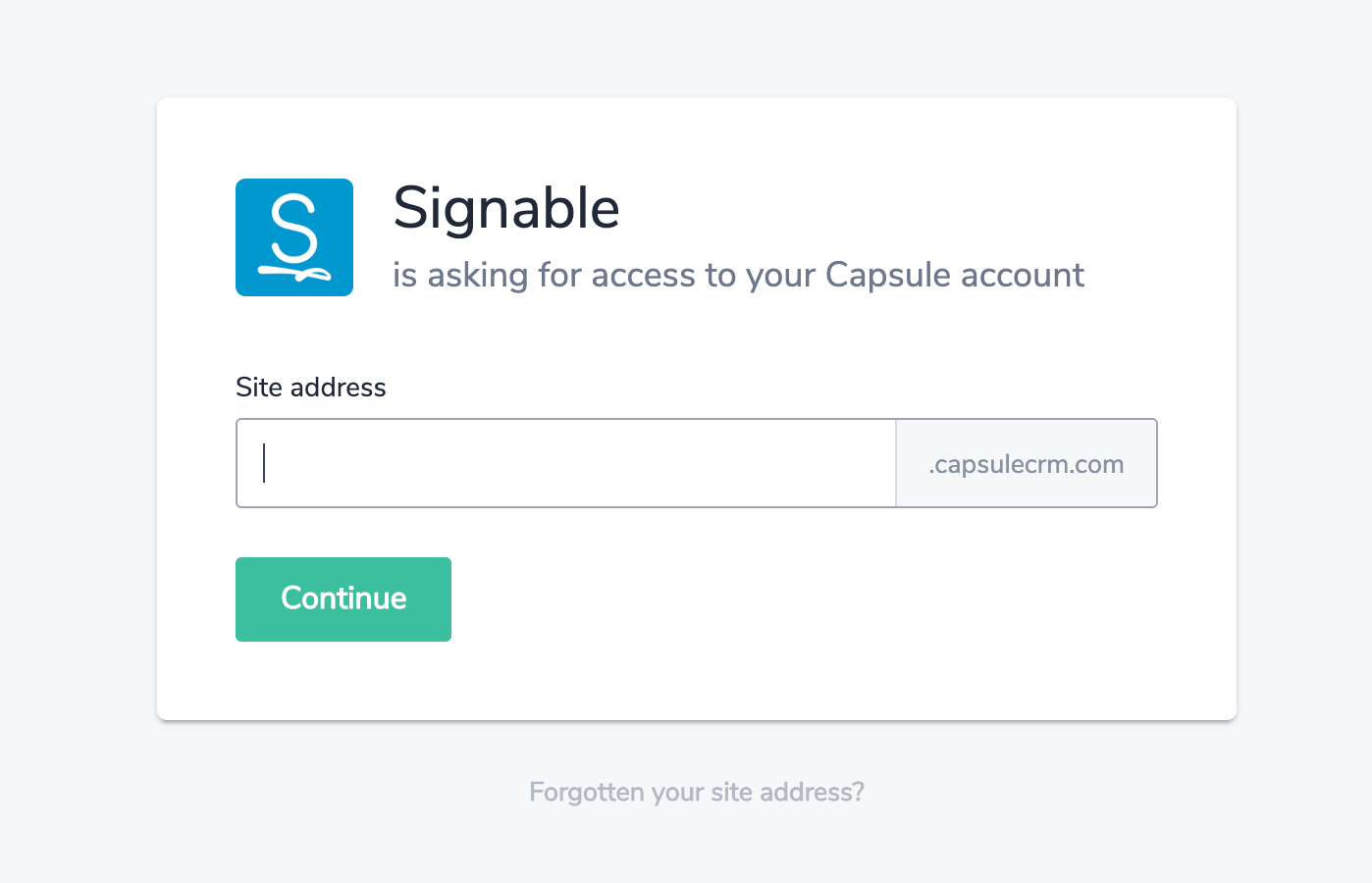 For the DropBox integration:
Do the above steps and then…
You'll be taken to DropBox to log in
From there you'll be directed back to Signable & your integration is activated!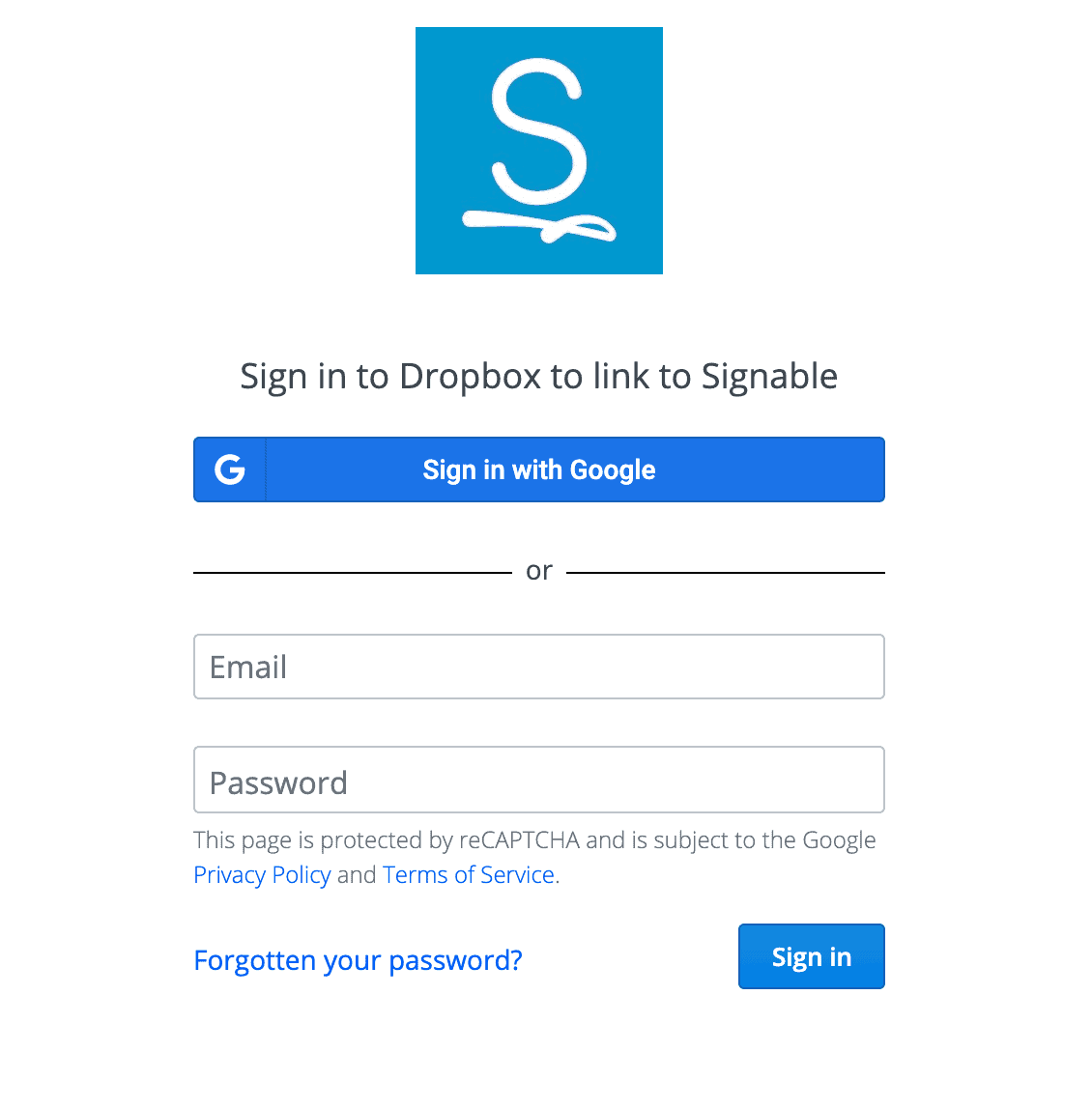 You can unlink an integration at any time to remove it if you need to.
Last month we added a back button in the envelope setup process. It enables you to go back to check your parties were inputted correctly or check your merge fields (if using) from the 'adding fields' step.
To use the button:
Select or upload a document
Input your parties
Name your envelope
Click 'Add fields'
Add your fields & customise
Select the back arrow next to your document name to return to the 'add parties' step, or the 'merge field' step
From there you can simply click 'Next Step' and send your document from the 'Name envelope' step.

Data & Privacy data downloads
You are now able to download your envelopes, templates, users & contacts. Allowing you to store your documents however you like, keep a record of your contacts and use your templates elsewhere.
Each download comes in a PDF format and will include a CSV file with all information pertaining to each envelope, template, contact & user. Putting you in full control of all your data on your Signable account.
To download your data:
Head to your 'Company Profile'
Select 'Data & Privacy' from the top menu
Click 'Export____' (whatever information you'd like to download) e.g. 'Export Envelopes'