5 Top HR Influencers On Re-Focussing your HR Strategy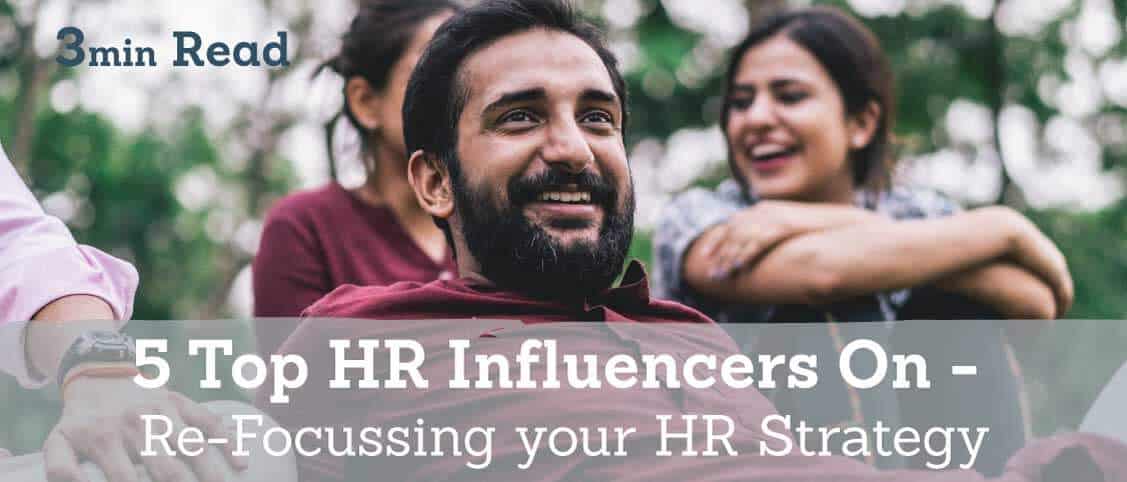 Published:
Revised HR Strategy for the new decade
Whether your a new business carving out your first HR strategy and are struggling to find the best thing that works for your current team. Or you're a well-oiled company, with a huge workforce spread over different locations with a need to improve employee engagement, you'll find some great advice from these top UK HR coaches & influencers.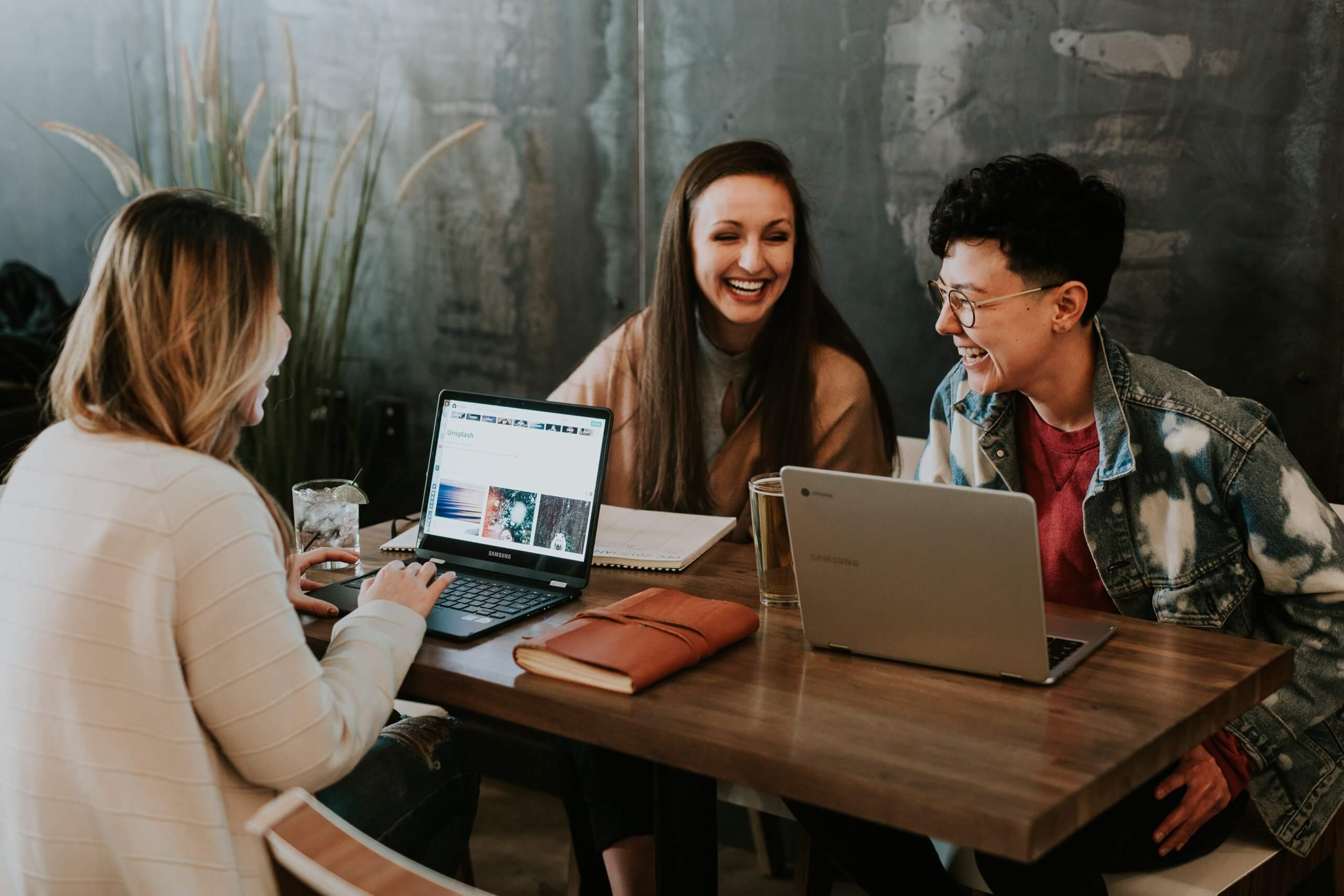 @Suetum
Sue is the founder and Executive Director of The HR Dept and was named in the top 50 South West entrepreneurs. With 70 franchisees of The HR Dept across the globe, they help SMEs get the most out of their workforce.
Sue spoke at Franchise Fest about where wellbeing in the workplace should come into your HR strategy:
"It's not about putting a box of fruit and saying 'eat healthy and it will all be alright', it's about being creative. Which is what franchising is all about, supporting your network, looking for ways in which you can implement support."
"It's scary starting your own business, it's an area where we need to look at how we support, how we recognise and how we deal with our own stress and wellbeing as business owners. Because it's not all about money."
@HRCurator
David is an author of "Introduction to People Analytics", speaker and founder of HR Curator. When we spoke to him, he explained how HR still isn't having the effect it should.
"Some 30 years after working both in and around the HR function, HR is still not making the difference that it should be across a wide range of organizations."
He defines the change needed into some key themes:
Organizational Design – Start With HR:
"HR owes it to itself to create the function that their organization needs not just now but in the future. It's a chance to be proactive and really shape the way that we want to operate rather than try to manipulate a methodology that may not be "fit for purpose" anymore as change and technology rapidly evolves."
HR Gets Commercial:
"The HR metrics/analytics debate is crucial to the development of the HR function of the future as it strives to demonstrate, in more commercial terms, the value that we all know that HR delivers to an organization."

"It's about making sense of the human elements that drive better performance. Again, by creating these stories it will build credibility for the HR function and show that HR can be as business-like as any other function."
Embrace Technology:
"Technology has changed the ways in which HR people have had to think and do their operational work. At a basic level, HR practitioners must use technology more efficiently to deliver HR systems such as benefits, payroll processing, healthcare costs and other administrative services. "

"It's how collectively we will all be enabled to give of our best and allow us to focus on those aspects that truly "add value" to the HR function and the organization as a whole."
@WorldofGoodBook
Amazon Bestseller, speaker & HR influencer from Cardiff.
He speaks on the new wave of employee onboarding that starts even before a candidate applies for a role:
"What we're starting to see now is plenty of organisations looking at what we call 'pre-hire' to 'retire'. So that employee experience starts before somebody even applies to work for you."
"Employees expect a personalised experience. With such diverse and ever changing needs, employees want an experience that's right for them – and the best employee experience they've had to date. And that is your benchmark."

"It's not about how well your competitor is doing. You should look to deliver an experience that employees can only get with you, that give them the security, care, fun and support that we all crave"
@joningham
Jon is a big advocate of digital HR & the future of work. He's the author of The Social Organization and was rated the top 100 HR tech influencer by HR Executive.
When we spoke to Jon, he said HR professionals are failing in 4 main areas:
"Firstly, HR often fails to live up to the challenge of strategic HR. We tend to focus on supporting existing business objectives rather than creating new capabilities in the workforce which can enable a business to set new or more stretching business goals."

"Secondly, we forget about the impact of the organisation and of the connections, relationships and conversations taking place between people (social capital). Focusing on these can often have more impact than developing the capabilities of the people themselves."

"Thirdly, most plans and strategies I see list loads of actions, and usually link these to business results. But they rarely link actions to people and organisation outcomes, and then these outcomes to results. Doing this gives HR the opportunity to take accountability for these outcomes too."

"Fourth, we don't link measures and analytics to our strategic objectives. These shouldn't be separate areas of work but a funnel in which we set our objectives. This ensures our reports are strategically important, and that we are able to optimise our strategies too."
@BenWhitterEX
Ben is the founder of World Employee Experience Institute (WEEI). He's also the author of 'Employee Experience' and subsequently known as 'MR Employee Experience'. Keynote speaker all over the world, and an advocate of the 'Employee Experience' movement.
He speaks in an interview with intuo about how to craft a good employee experience:
"It starts in the mind of your CEO, that's where it starts and that's where it ends. If they're people-centric or if they aren't. The employee experience is a direct reflection of your CEO. So that's what I see as the 'silver bullet'."

"The other thing to remember is this an employment relationship with your employees, so there has to be harmony and balance between the expectations of the employer and the expectations of the employee. When they meet you can have a really sustainable journey. When they don't it's not a good place to be for anyone."
For information on implementing a digital onboarding process, see below: