Tips for your trade: Signable & retail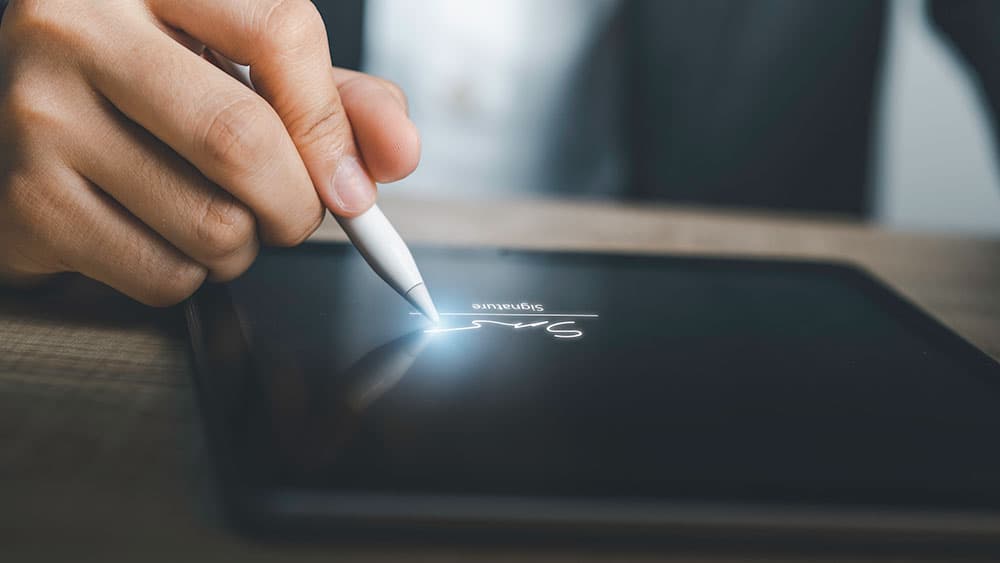 Published:
You might know already that electronic signatures have been legal for a while now (since 2000 in the UK in fact) and you probably know an increasing number of businesses in the UK and beyond are using them. The chances are you've probably signed a document using one recently.
Electronic signatures (or e-signatures) are being used increasingly more across most industries, however the uptake within the retail sector has been a bit slower compared to most.
The real reason for this isn't clear. Perhaps it's because it appears less obvious how retailers can benefit from using electronic signatures, compared to a business in which contracts are central in the day to day operations, like a letting agent, for example. Another factor is perhaps the fact that focuses tend to lie elsewhere for retail businesses, particularly around the customer. Either way, there lies a real opportunity for retail businesses who are yet to adopt e-signatures to do so for a number of reasons.

Why use electronic signatures?
Fast: Remove barriers associated with wet/physical signature such as time of the day, location etc.
Cheaper: No printing or postage costs
Easier for you, your colleagues, new recruits, partners and customers
Secure: All information is stored securely within Signable and all pages are encrypted. Find out more here
Just a few ways retail businesses in particular could use electronic signatures include:
Recruitment contracts
Application forms
Supplier forms
Concession documents
Signable currently work with a handful of retail businesses. One in particular, a leading outdoor clothing brand. This particular organisation use electronic signatures to get every single recruitment contract signed electronically. What this means for them is that new hires can start much sooner in their stores, particular key during seasonal periods when a large numbers of new hires may need to be onboard in a short space of time. Paperwork, such as employment contracts and new starter forms can typically be turned around that day, meaning their stores are never short staffed, which means customers are happy!
New starters are happy too, firstly because it gives them a great first impression of the business, and also because they can start their new job sooner.
Just think, what a difference it could make if you get a new Sales Assistant started the next day rather than the next week!
If you're a retail business keen to adopt e-signatures, why not get started with Signable today?
Sign up for a free 14 day trial today, it takes less than 60 seconds to get started.