The ESIGN Act & UETA Act explained in simple terms
Are eSignatures legal in the US?
Yes, they are! There are two laws involved in regulating electronic signatures in the United States, the ESIGN Act & the UETA ACT
The first is a federal law, the Electronic Signatures in Global and National Commerce Act (ESIGN), which applies to every state so that businesses in the US can use e-signatures when trading across states.
The second is the Uniform Electronic Transactions Act (UETA). This law aims to regulate the retention of 'paper' records and to check the validity of the electronic signature. Both laws were officially passed in 2000, and were drafted and adopted in 1999.
We have also created a handy essential guide to eSigning in the US.
What is the ESIGN Act?
Both ESIGN and UETA highlight that electronic documents and e-signatures are seen in the same legal standing as traditional ways of completing contracts.
Electronic documents and signatures can't be rejected simply for being electronic and are as legally binding as a traditional handwritten signature.
The ESIGN act states:
Any law requiring a signature can be satisfied by an e-signature.
Electronic agreements can be presented as evidence in court.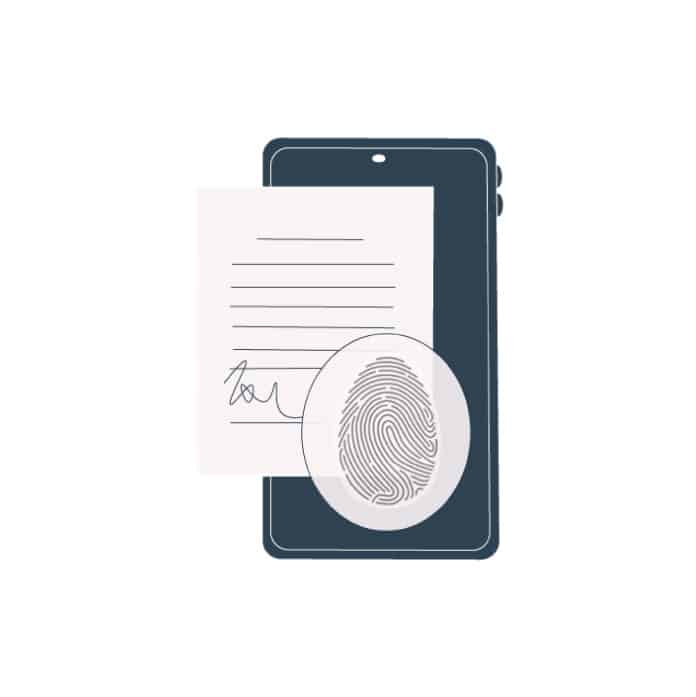 What is the UETA Act?
UETA states:
A record or signature cannot be denied legally simply because it is in electronic form.
If a law requires a record in writing then an electronic record will satisfy.
An electronic signature is as binding as a handwritten one when the law requires a signature.
The UETA is state law for 48 states. This excludes New York & Illinois.
These states have their own laws around eSignature usage. See the below guide for more info.
What requirements does the ESIGN Act have?
1) Intent to Sign
No different than a wet signature, e-signatures are only considered valid if a user demonstrates a clear intent to sign, which Signable provides.
---
2) Consent to do business electronically
There must be expressed or implied consent from the signing parties to do business electronically. Signers also have the option to opt-out.
---
3) Clear signature association
Signable provides a clear and detailed audit trail that provides clear signature association once everyone has signed a document.
Everyone involved receives an email that includes the completed electronic document attached as a PDF and a certificate of signature.
The certificate of signature is an important document that includes important information including:
---
4) Record retention
E-signature records are only valid as long as they can be reproduced if required. Signable provides a signed copy via PDF and allows parties to download the document when required.
Signable provides all of the above, meaning that you can trust your documents will be legally binding in the US.
It's worth noting that in the US electronic signatures and digital signatures are both popular and we provide e-signature services.
You can find out more about the difference between an electronic signature and a digital signature here.
Who each signing party is
Dates, time stamps, IP addresses and fingerprints
A full audit log or audit trail
Try eSignatures free for 14 days!