January Signable Updates
Published:
Did anybody feel like January was six weeks long this year, or was it just us? Well, as January draws to a close, we do the much-anticipated Signable Updates for (the 6-week-long) January.
The team have been hard at work, putting in the groundwork to make our API one of the best on the market. Lot's of exciting updates were implemented behind the scenes, but more importantly, to the public-facing API.
Our API is an integral part of our business, and with hundreds of thousands of envelopes sent out every day using it, we are sure some of the following API updates will put a smile on some faces.
Let's get stuck into it!
You can now set envelope passwords via API!
You asked, and we listened. Adding to the other myriad of layers of security when sending through our API, the sparkling-new password feature makes our API more robust.
Users are now allowed to set the actual password of the envelope, not just the yes/no option that was in the API.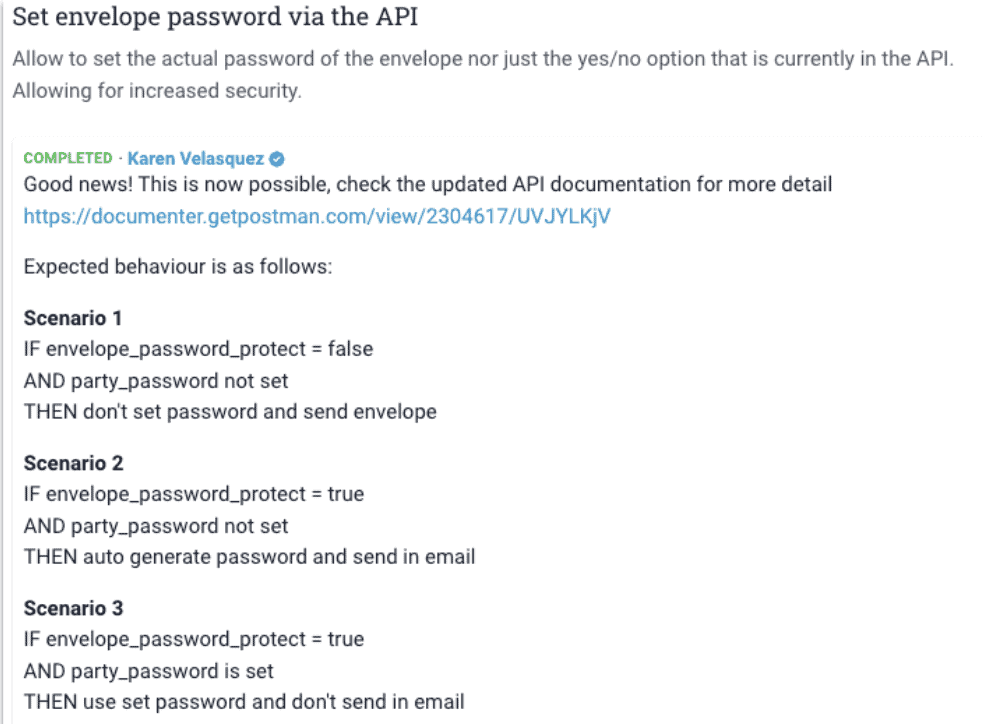 Our brand-spanking-new developer documentation is now on Postman.
We updated how users can experience and read through our documentation for our API. You can now open it in Postman! Any developer can copy the collection into their own instance of Postman to test out their integration.
What are the benefits of this new site?
Examples in multiple languages: Click on the tiny cog at the top and choose from several languages, including C# for which we had a request not too long ago.
Understand the API at a glance: Just seeing the folder structure in one go is super helpful to start building a mental model of what the API consists of and can do.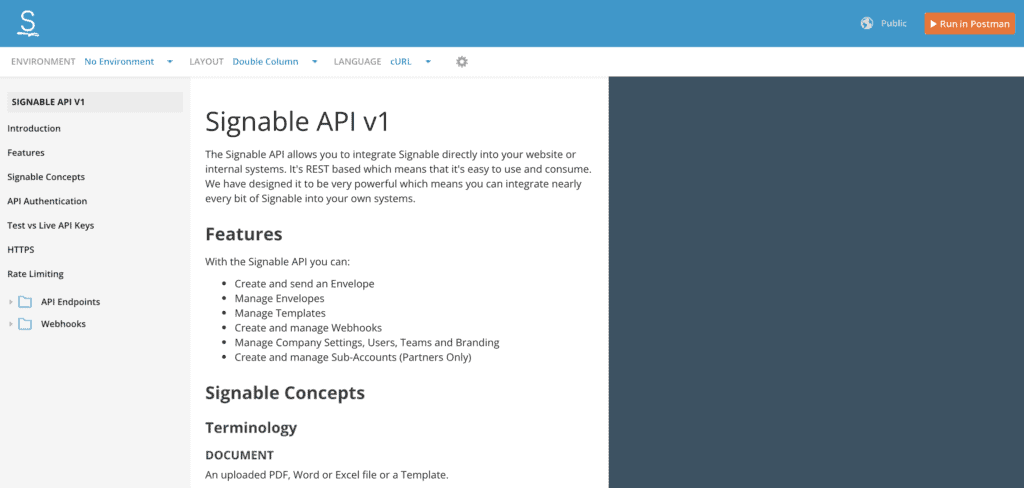 Have you read our user manual for our API?
For customers and non-customers alike, this Signable API guide paints the perfect picture of why you should integrate our eSignature software into your business.
But, more importantly, our eBook contains an easy-to-follow guide for setting up your Signable API.
The API eBook contains:
What is the Signable API?
How to get started
the API benefits for businesses
FAQ's for our API
Pricing & Plans