Signable API guide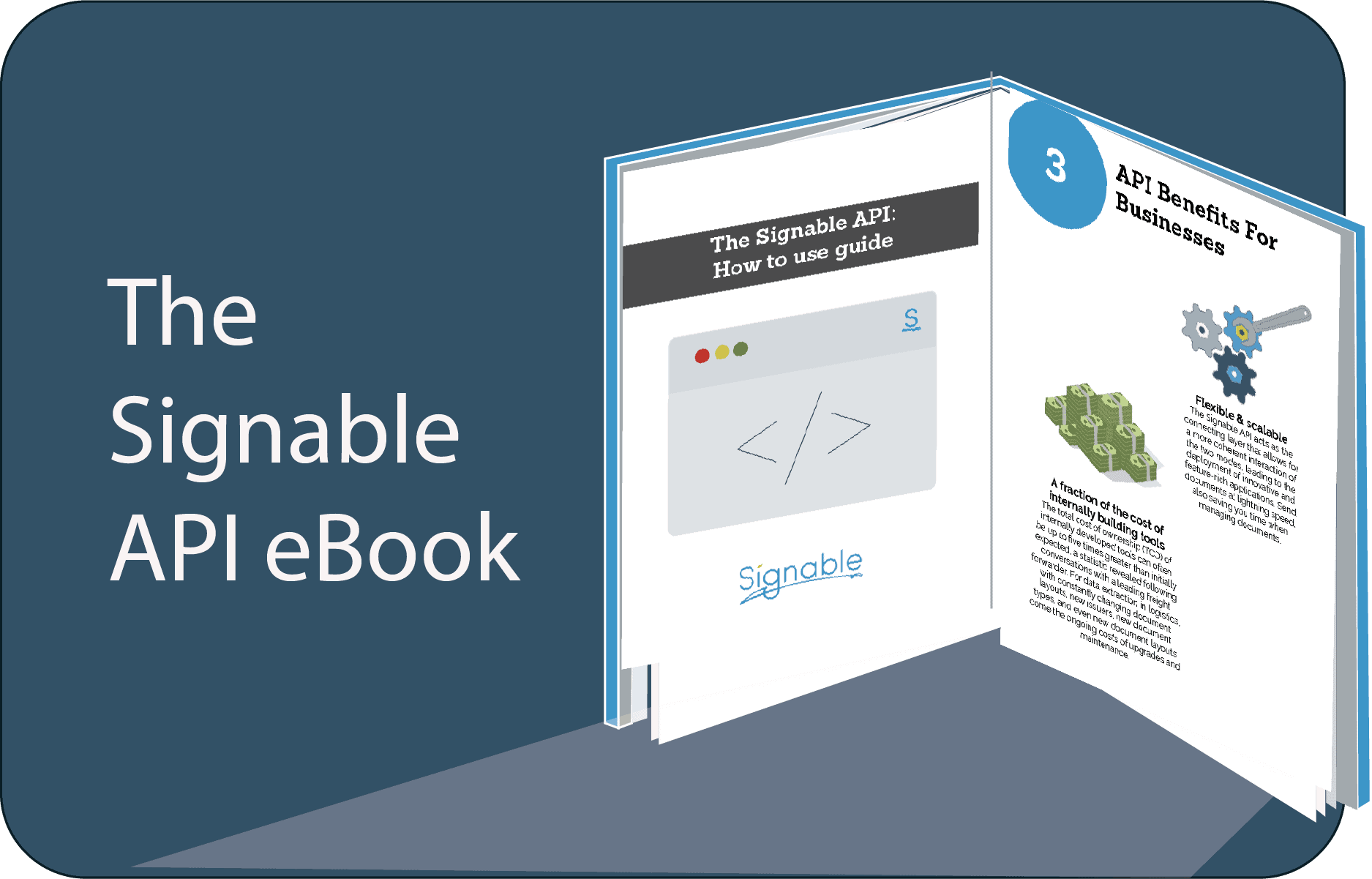 Our essential Signable API eBook is here!
For customers and non-customers alike, this Signable API guide paints the perfect picture for why you should integrate our eSignature software into your business.
But, more importantly, our eBook contains an easy-to-follow guide for setting up your Signable API.
The API eBook contains:
What is the Signable API?
How to get started
the API benefits for businesses
FAQ's for our API
Pricing & Plans
---
Interested in reading more?
The Signable API toolkit allows you to integrate Signable into your website or CRM system. We provide you with the tools for integration, from there it's up to you!
Our API can be accessed through our subscription-based plans from Small Business up and we're happy to help you get started. To get started you can get in touch or read our help articles.
Ready to try it for yourself? If you are, start by accessing our Developer site. There you will find full information on Authentication, Signable Terminology, Webhooks, and the differences between test and live modes.
All this, and more, in our Signable API guide!
Using the Signable API will help you to:
Send documents quicker
Save time when managing your documents
Pull data into Signable from your own CRM
Send higher volumes of documents