Law firms go green with eSignatures: Paperless law
Published:
The concept of a paperless law and green office has been around since the 1970s.
Reportedly, it all started with an article in Business Week entitled 'The Office of the Future' which asserted that "by 1990, most record-handling will be electronic."
The article quoted a prediction by the then Head of the Xerox Research Centre who said: "In 1995 my office will be completely different; there will be a TV-display terminal with keyboard sitting on my desk. I will be able to call up documents from my files on the screen by pressing a button. I don't know how much hard copy printed paper I will want in this world."
A pretty good insight as it turned out.
The impact of climate on law firms:
We also see ourselves amidst a climate revolution, ignited by the fury from activists across the globe who will go to greath lengths to make sure we are remaining as sustainable as possible in work, life & love. Solicitors & lawyers are seeing this impact their practice.
Business practice has been aggravated by climate change, seeing legislation force firms to remain transparent & to disclose sustainability credentials that drive B-corp statuses.
Nearly a third of the UK's largest businesses have now pledged to eliminate their net contribution to carbon emissions by 2050. This means that 68 percent of the UK's gross domestic product (GDP) is covered by net zero commitments.
Agreements place bigger scrutiny on business practices for law firms, but will also influence a large part of solicitors' work as they enforce stringent ESG laws.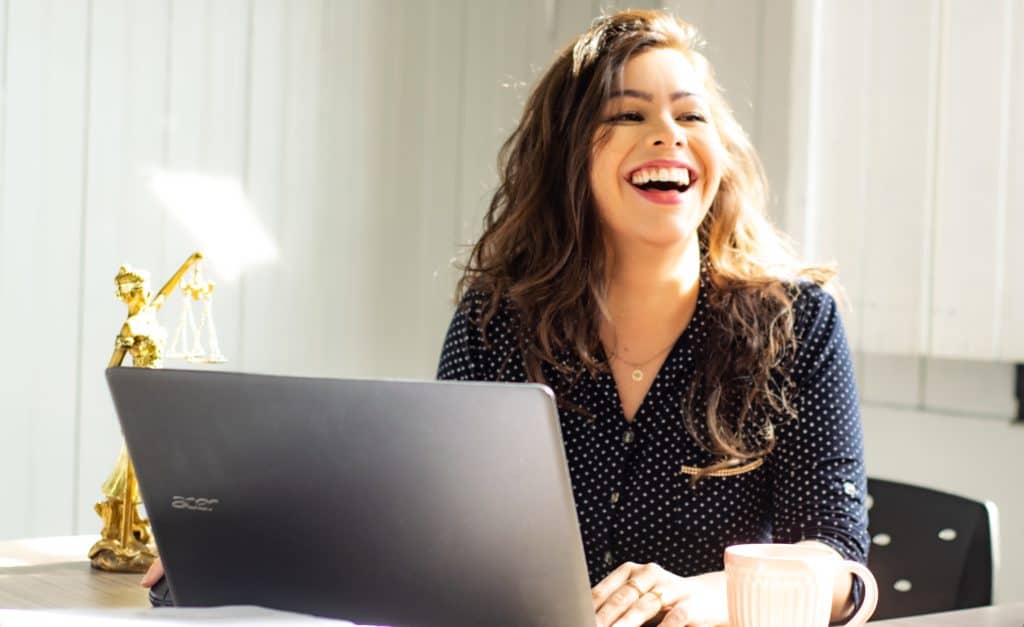 How are law firms becoming paperless?
It is only now, half a century later, that the dream of a paperless office has started to become a viable option in the business world thanks to the advent of digital technology.
Historically, law firms have been slower than other commercial enterprises to embrace the paper free path. In actual fact, the legal profession is one of the most paper-overloaded sectors!
There are, of course, good reasons for this. The nature of recording and managing cases, practice management processes, time recording, billing and accounts, plus a wealth of compliance and regulatory obligations all breeds paper. Then, there's the legacy of records and legal documentation from the pre-computer age that have to be archived and remain accessible.
But notwithstanding all of the above, thanks to advances in digital technology and cloud computing, it is now practical, even for lawyers, to drastically reduce the amount of paper used in everyday dealings.
Here's a good example of a flexible and scalable software solution specifically designed for UK and Irish law firms.
And not only is it possible, it is also highly desirable to go paperless for three key reasons: it has a positive impact on the environment, it is a cost-effective business strategy and it simplifies both office and remote working arrangements.
Safe and sufficient document storage
Paper documents need a lot of storage space which has implications for cost, logistics and security. Cloud storage can be obtained at a fraction of the cost, while the latest cyber technology tools protect the stored data more securely than at a physical storage facility.
No more version confusion
Cloud stored documents can help to eliminate the problem of different versions of the same document. With multiple people able to work in real time on the same document online, and document edits accurately tracked throughout the process, it's a better way of working.
Fast and secure document retrieval
Retrieving documents from the cloud takes a matter of seconds as long as there is a clear file management system in place to keep documents organised. It's a fast and secure way to access documents any time, any place.
Streamlined billing and accounts processes
Paper invoicing is inefficient, cumbersome and susceptible to human error. Digital accounting software for law firms can be integrated with time-tracking tools, with automated invoicing helping to speed up billing and payment reminders, and eliminate errors.
In many respects, the pandemic and larger-scale working from home has been the definitive push needed to effect a sector-wide behavioural change including "law firms used to working with paper and secretaries aligned to elderly partners relying on old-fashioned proven techniques," as one report puts it.
If your legal practice is considering going digital and radically reducing the use of paper in the office, there are a number of handy tips and useful resources to help you effect a smooth transition.
1. Changing your office equipment
Invest in a scanner to help you digitise all your current files – here's a good selection to start with. A paper shredder is another worthwhile purchase.
Once your files are safely stored online, confidential hardcopy documents may need to be shredded. Encourage the use of emails or secure portal messaging rather than old-school faxing and printing.
This includes all communications, from electronic client intake forms to day-to-day memos and meeting notes.
2. Digitising all documents to practice paperless law
Getting all your existing documents online is a tedious process but luckily there are many professional companies who specialise in document scanning and archiving.
There's a useful guide on document scanning prices for small businesses here, or you may prefer to use cloud storage systems like Dropbox to share documents with colleagues, clients and other collaborators. There are so many options so you can practice paperless law.
3. Protecting confidential files
Although most cloud storage solutions for businesses have their own security features, it is prudent to implement additional layers of security to protect legal documents, such as Two-Factor Authentication (TFA), Secure Sockets Layer (SSL) and additional permissions.
Microsoft Azure, for instance, is a cloud platform service that also provides state-of-the-art security infrastructure that is updated continually. "With Azure Cloud storage, your organization is the sole subscriber and controls the data in your own Azure tenancy, and can add additional applications to customize your capabilities," explains one industry source.
4. Automating client intake processes by going paperless
Electronic client forms can be a versatile tool for all law firms aiming to streamline data capture. By asking clients to complete and submit electronic forms, the pertinent information can be immediately populated into workflow and practice management software.
An e-signature solution can be part of this process. Signable electronic signatures are legally binding and comply with the Electronic Identification and Trust Services (eIDAS) regulations, the Electronic Signatures in Global and National Commerce (ESIGN) Act, the Uniform Electronic Transactions (UETA) Act and more global legislation.
5. Implementing a CRM system
Streamline your client intake and case management processes by introducing a Client Relationship Management System (CRM).
A secure client portal will facilitate secure communications between all parties and enable quick and easy document sharing without the need for hardcopy files. Not only can this help to speed up the exchange of information, it improves today's client experience.
Successfully reducing the use of paper in the legal profession is not a one-off event, though the initial transition to paper-free working may feel like a huge shift.
The best solution for your firm may be to break it down into manageable steps in a continuous effort to move further away from paper and practice paperless law. In a world where unnecessary waste is increasingly frowned upon, your clients, your team and the planet will all appreciate your efforts.
After working as a Business Growth Consultant for over a decade I developed my knowledge and experience extensively and now aim to establish myself as an expert in the field. I've contributed to a number of authoritative online resources which has given me the platform to share my voice with like-minded professionals.Writing independently enables a fantastic work-life balance, allowing me to travel and enjoy being a full-time Mum to my two amazing boys.