October Signable Product Updates 2021
Published:
As we welcome in the colder Autumnal air, we reminisce on October – and what a busy month it has been! We have been going full steam ahead at the Signable headquarters. Our company has been scaling massively, meaning there have been plenty of exciting updates to accommodate all of our new users.
Signable for Google Docs!
With Google Docs integration you can easily push your documents out to be eSigned through your Signable account.
Simply create the document in Google Docs or load it from Google Drive, add your signing field, select your signing parties and send! It's just as simple as using Signable normally, but this time you don't need to upload your file to the Signable app.
We have created a handy help video too, check it out and visit our dedicated Google Docs Integration page.
'Save message' but it now says 'Save as message template'
We made some changes to the 'Save message' button that users would get too in the 'Add parties' step, under 'advanced options' to give the option to save message as a template.
For users who wish to send the same template to multiple people, this is the perfect option.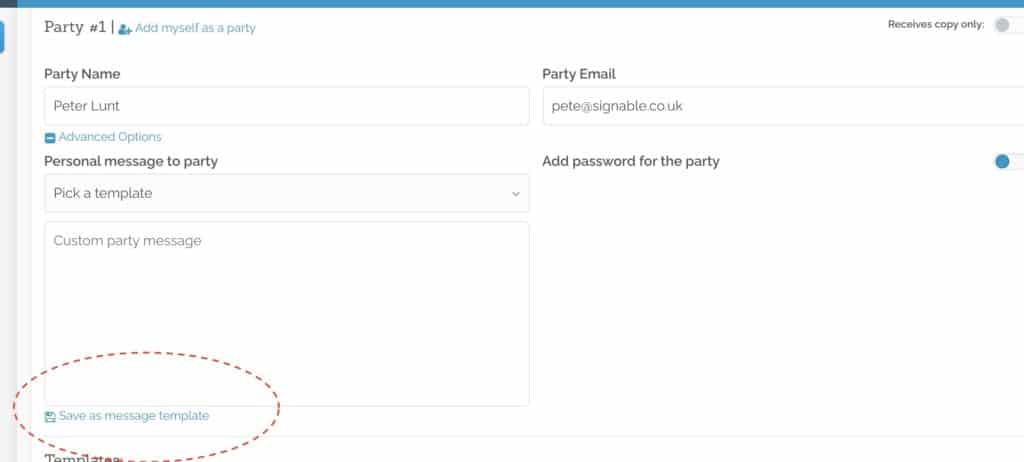 New location of 'Send Envelope' button
As many users may remember, our 'Send envelope' button used to be on our dashboard of the Signable app on desktop and mobile. However, we moved this button to the side bar – and so far this is going down a treat!