PropTech Trend: Virtual Reality for Property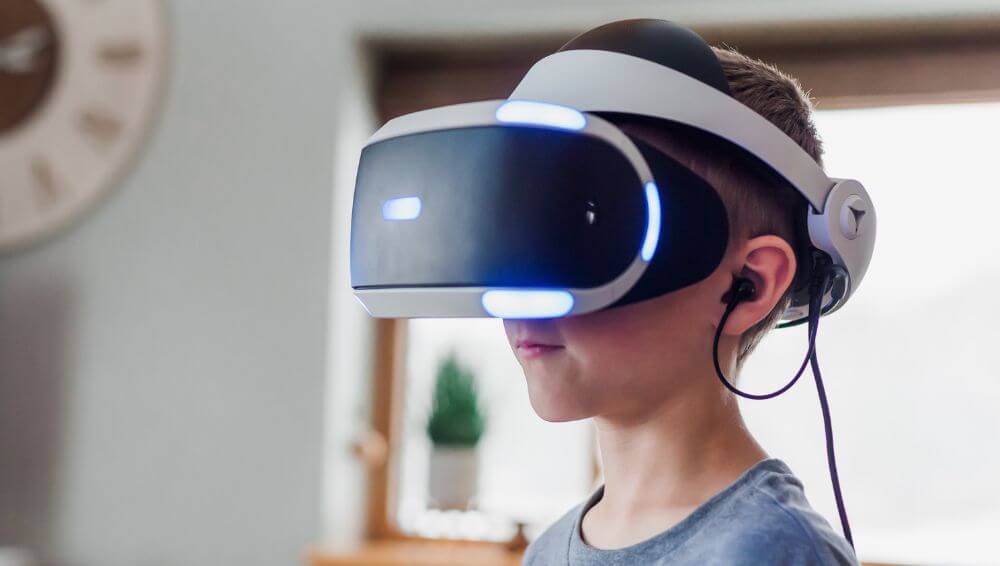 Published:
Virtual Reality Property Tech
In this day and age, virtual reality (VR) is everywhere. From gaming to education, the virtual reality landscape has taken the modern day by storm. But how can VR work for the real estate market? As virtual reality continues to become more mainstream, we take a look at how this high-tech trend can lend itself to real estate agents.
But before we get into how virtual reality is making its way into the property sector, we should (for those who are still unsure) quickly outline what virtual reality is and how it works!
What is Virtual Reality?
Virtual reality (VR) is a technology that allows users to immerse themselves in a computer-generated, three-dimensional environment that feels lifelike and interactive. In VR, users typically wear a headset that covers their eyes and ears, creating a fully immersive sensory experience. These headsets often include motion-tracking sensors to monitor the user's head movements, allowing them to look around and interact with the virtual world.
How is VR Being Used in Property?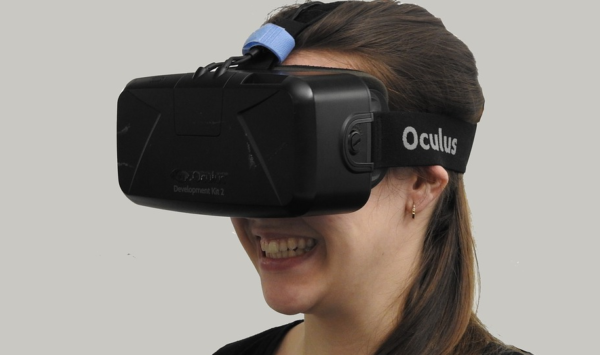 The property industry's use of virtual reality can be summarised in 2 words. Property viewings. That's right, virtual reality for property viewings has taken the industry by storm. But what does this mean and how does virtual reality for property viewings work?
Virtual Reality for Property Viewings
By wearing a VR headset, we are able to view and interact with virtual features in an artificial world. Its goal is to create a life-like experience for users from the comfort of their own homes or offices. So why not use it to view a property?
It's not uncommon for potential home buyers to view a property multiple times before deciding to put in a bid. After all, purchasing a property is no small feat. It requires huge investment so it only makes sense to double or even triple check everything before putting your hard-earned savings forward and signing on the dotted line. This is where VR comes in and hopes to change the way properties are viewed.
The fact is, most people lead very busy lives. Going to work, looking after the kids, going to appointments etc, the list goes on. This means the majority of people can not always take the time to visit a property multiple times, especially if the property of interest is not local. With advancements to processes in the property sector, such as the use of electronic signatures, why not go one step further and allow even more flexibility with virtual reality property viewings?
By having a VR headset in place, all customers have to do is visit their local real estate agents, put on a headset and within minutes they will start to get a feel for a property. Not only this but they could view multiple properties in quick succession, saving time and money on travel.
A number of different real estate professionals have already incorporated VR headsets into their offices. This includes high-street estate agents Foxtons. However, it's not only high-street estate agents who are incorporating virtual reality into property marketing. Online property giants Rightmove also have a VR feature on their website.
When viewing a property on Rightmove, you will notice some properties have the 'Virtual Tour' tab in its description. By clicking this tab, you can begin a 'virtual tour' of a property. Furthermore, by clicking the small icon highlighted below (see image below) you can view the tour using your own virtual reality headset!
This means people are able to immerse themselves in potential new homes from the comfort of their own chairs!
In addition to virtual viewings, VR could potentially boost the sales for new build properties too. VR software has the capability to portray customised interior design & décor. This could go a long way in persuading a potential buyer, especially if they are wanting something specific in their home.
It's safe to say that this is just the tip of the iceberg when it comes to virtual reality as a piece of real estate technology. As VR continues to advance, we are more than likely to see some big developments in virtual reality for property.
Author's Bio:
Hi, Paul here! I have been involved in the property scene for over 40 years having worked in various different property outlets including estate agents & lettings agencies. Currently working at Housebuyers4u, we as a company have helped over 1000s of homeowners with the sale of their property.
I have a broad knowledge of both residential and commercial property. Housebuyers4u is one of the oldest & most reliable cash home buying companies around. With over 42 years experience in the property industry, the experts at our firm can help with all your property needs. We at Housebuyers4u are true cash buyers, this essentially means we buy everything with our own funds – there are no middlemen involved.
---