Construction Contract Template – Construction Agreement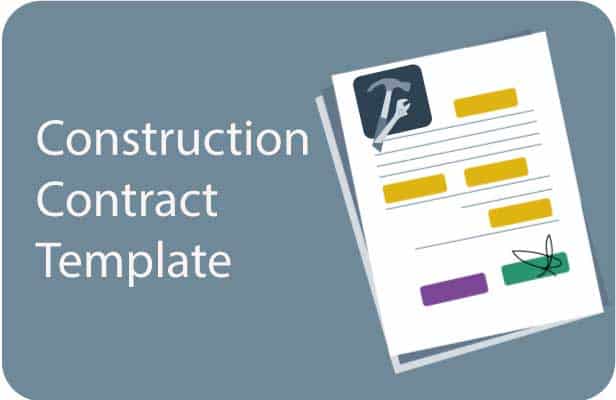 What's Included in the Contract Template?
Space to outline services
Payment options tick boxes for contractor
General terms and conditions to ensure a legally binding agreement between client and contractor
Construction's "Sign" Of Improvement – This Year In Review 2021
The recent innovation in the Fintech arena through new software has laid bare some of the construction industries' redundancies and inefficient workflows.
"It is predicted that the population is expected to grow by 2 billion by 2050, making it a priority to focus on coordination in construction processes to keep up with the growing demand."
The picture is complex. Construction sites and remote offices overlap, making payments and transferring paper documents a lengthy and time-consuming process.
Furthermore, laws and regulations changing put extra pressure on the industry. For example, the Biden administration's recent infrastructure bill in the US means architects have a growing pile of documentation necessary to carry out a project.
Several types of construction documents are included when you bring a project from design to the completed building. They are:
Bidding Requirements
Contract Forms
Conditions of Contract