Signable Included In Capterra's Top 10 Software 2021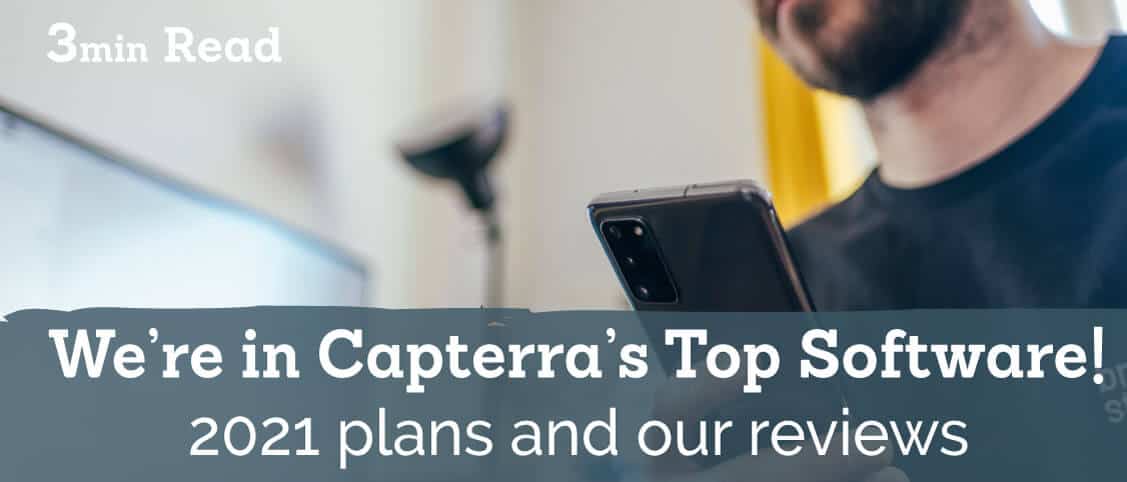 Published:
Signable has been featured in Capterra's top software solutions for 2021!
We're so honoured to say Signable's been selected as one of Capterra's 10 most-wanted software to help all businesses in 2021. As the only electronic signature provider in the list we're feeling very proud, so here's a rundown of what was said and what we're planning for 2021.
If you're not sure what Capterra is and have clearly been living under a rock for the past few years! Capterra is a marketplace vendor and reviews platform for software solutions.
"[Capterra] serves as an intermediary between buyers and sellers within the software industry. The company assists consumers with selecting software for their needs."
Why was Signable selected?
Capterra's selection process was pretty thorough to make sure only the best of UK software was highlighted. The specific metric they were looking at was overall ratings on Capterra. As it stands we have a solid 4.8 which is made up of individual ratings left by customers including:
Ease of Use
Customer Service
Overall rating of software
We pride ourselves on having one of the best customer support teams in electronic signing, it's hands down our biggest team and are the consistent reason customers opt for us. They're on the phones, chat and email 8am-5pm 5 days a week and have received multiple awards from the likes of Featured Customers & more!
What do our customers say?
We love hearing your feedback, good and bad (don't worry we can take it!) so please if you haven't already, go and let us know what you think of Signable so far!


What's to come in 2021?
We're looking ahead to a year of positivity and growth, with huge new features and integrations coming soon. Our Developers are working so hard behind the scenes putting the work into brand new areas of the Signable app that will help you send and sign your documents better than ever!
To keep up to speed with what's happening in the new year, you can sign up for our newsletter which has all the newest updates fresh off the press!
Sign up to the monthly newsletter below!
We're again so honoured to be included in this hugely prestigious list of Capterra top software 2021! Here's to 2021!