Signable & CharlieHR – Team > Admin
Published:
Signable and CharlieHR
It's easy to find stats around how time-wasting paper-based tasks are. And we can usually (or, all the time) be found shouting about it and the benefits of scrapping the paper. There's thousands of digital solutions available to replace out of date processes – there's no excuse for not updating things in your office. Especially when you think of the ways that time could be better spent.
Better spent how?
Well, pretty much any other way, really. But in this case, we've decided to focus on something that's very important to Team Signable – and that's improving team and culture. Shockingly.
Keeping a positive culture and a happy team should be paramount – as what's a business without a strong team behind it? And every strong team is made up of happy employees.
For this piece, we decided to team up with the guys at CharlieHR. Why? Because they also know the importance of a happy team and share our love of saving time through using software. We'll just let you read on…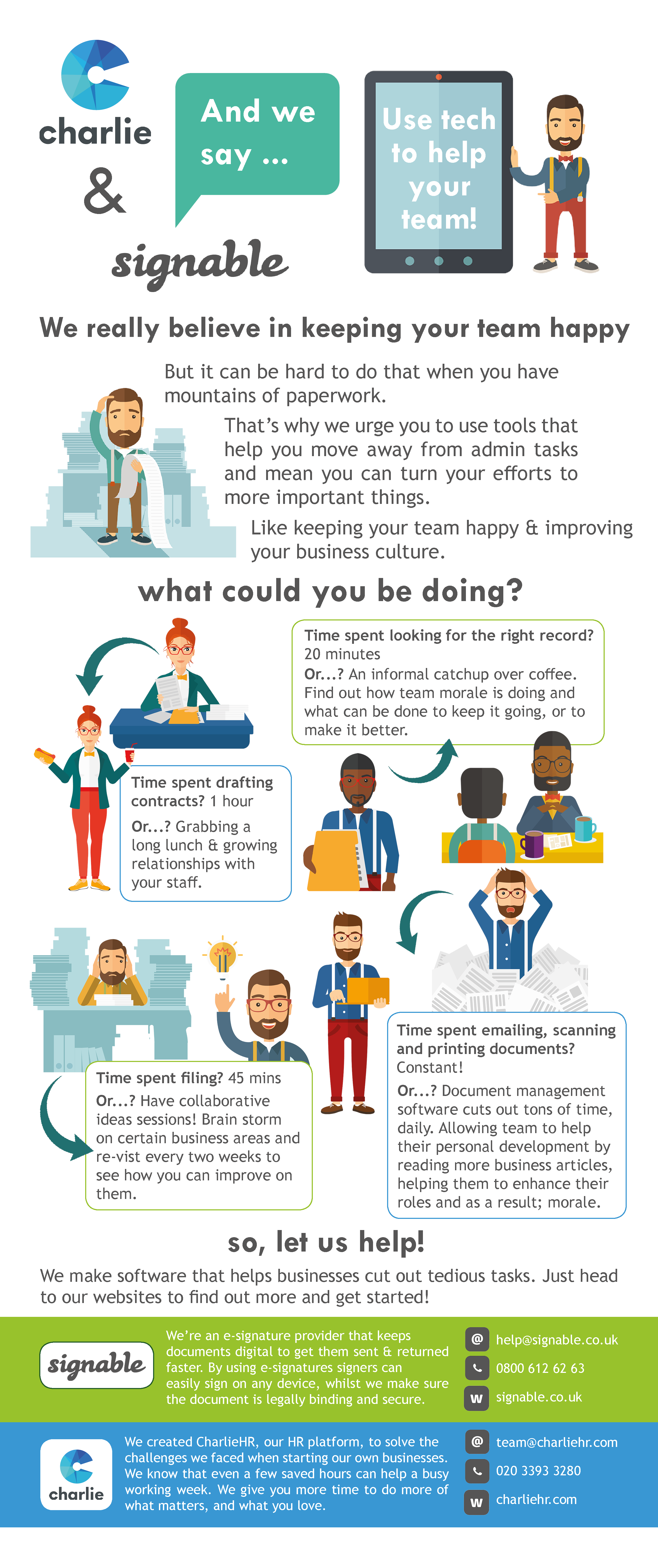 Right?
You can get started today! Signable offer a free 14-day trial that will change how you send your documents, and CharlieHR have lots of different options – including a free plan!