New Zapier and Signable integration available in beta
Published: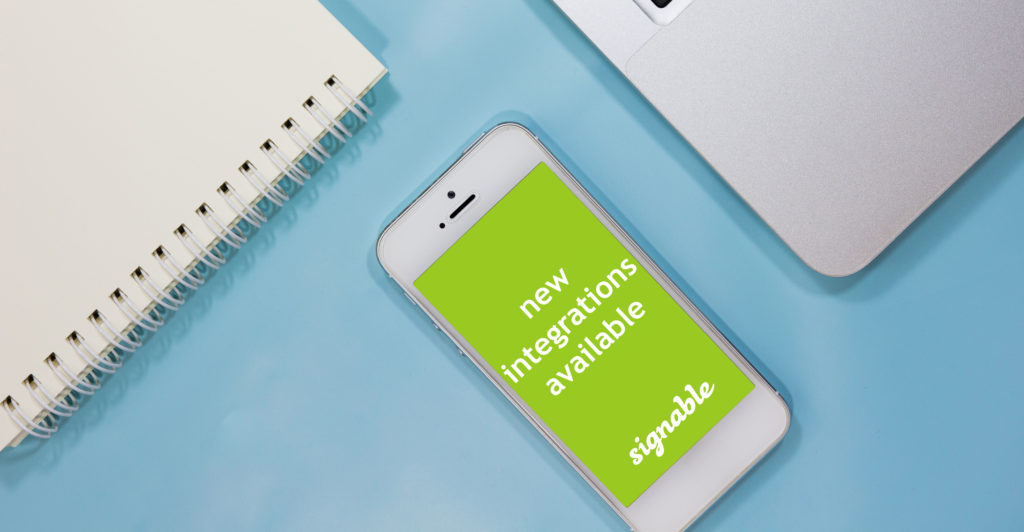 Zapier is a service that connects hundreds of apps and services together, allowing you to automate a lot of tasks that you probably currently do by hand. We, at Signable, LOVE Zapier and use it to automate a lot of our back office tasks, for example:
Updating our Hipchat Customer Success room when an email is sent in
When an email is tagged, within our helpdesk tool, Helpscout, automatically creating a card within Trello on the relevant board
Payment fail notification to the relevant teams via Hipchat
Alerting our developers when issues occur which can then be fixed before customers even realise it happened
Zapier currently has integrations with over 650 apps and services so the possibilities are practically limitless. For example, you could populate a Google Sheet with a new row when certain emails are received or post a new tweet to your Twitter account when a new note is added to Evernote.
The great news is that we now have a Signable integration with Zapier, which is currently in beta stage. This means that we are looking for Signable customers to use this integration and help us with feedback about it. Some such integrations you can quickly create, with Signable, are:
Send a specific Signable template out when a contact gets added in your CRM
Save a signed Signable document, automatically, in your project management software, once it is complete
Sent a Signable template out when you get a new subscriber in a Mailchimp list
There are many more possibilities, all of which can be found in the Zapier Zapbook.
If you want to get access to this new integration, please contact us and we can send you the link to get setup with this.