Signable eSignature Solution
Published:
When a large portion of your work means you're reviewing, amending and sending contracts to your clients without a software solution; it can feel like you're spending more time on admin instead of getting the real work done. With Signable's eSignature solution you can save your company time and money and get more work done!
Here's a quick look at the benefits of using electronic signatures, and why you should sign up with Signable…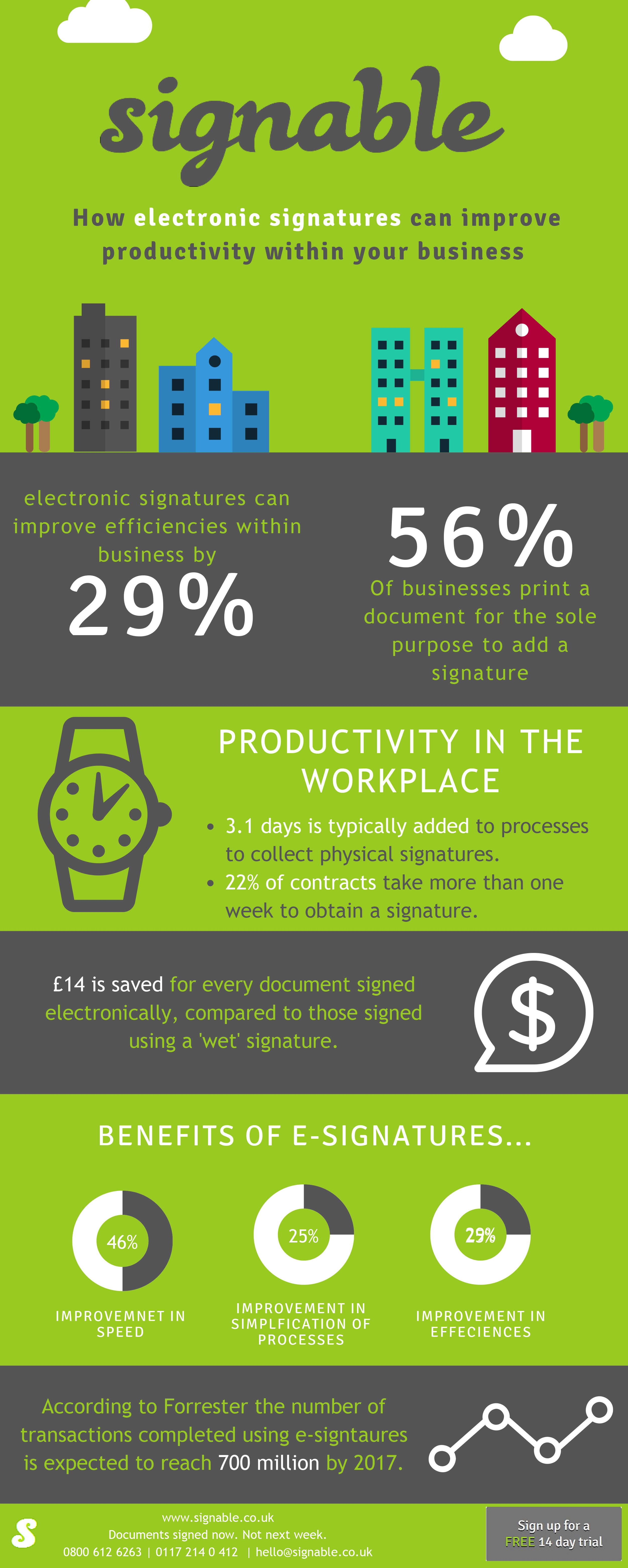 Want to learn more about Signabe's eSignature solution? Why not take a look at the number of case studies we've put together detailing the benefits several businesses have had from using Signable. Alternatively why not sign up for a free 14 day trial and see the result for yourself!