Streamlining rental applications with electronic signatures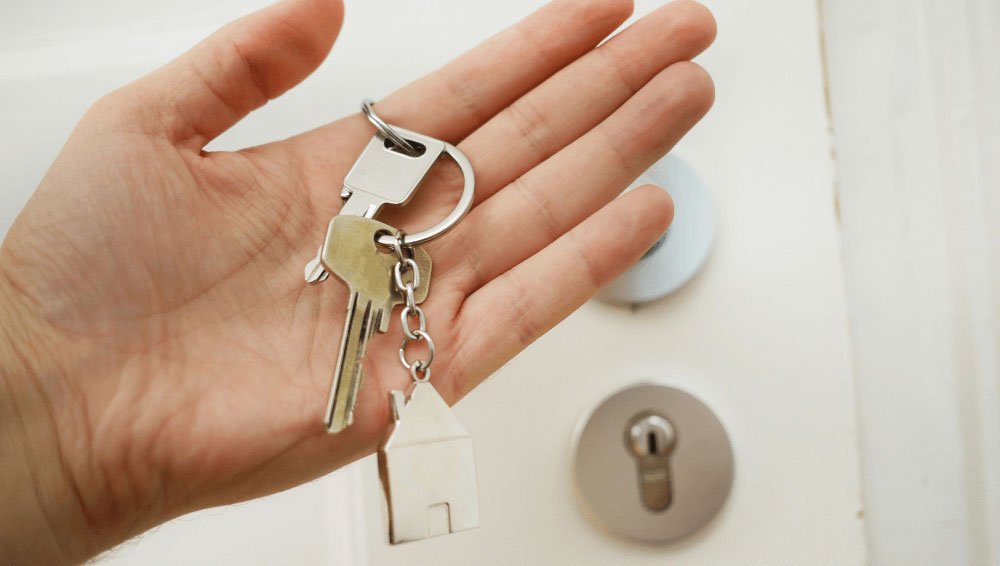 Published:
Sectors and industries worldwide are increasingly susceptible to digital transformation.
Businesses in those sectors that have relied on slow, insecure, paper-based processes for so long must adapt to stay productive and efficient. Failing to embrace technology and automation only serves to slow you down in an age where instant gratification and being productive on the go are crucial.
The property and real estate sector is one that is ripe for innovation. For every estate agent that can offer a diverse range of modern, smart and luxury properties across the UK, more agents need to extend this evolution to their processing and operations.
This is an industry that has, until recently, been heavily reliant on paper. Nowadays, it's inconvenient to stay in that mindset, whether you're a landlord, estate agent, tenant, or homebuyer. The rise of electronic signatures (eSignatures) in particular is set to revitalise how all parties in a property agreement or transaction operate.
All important documentation associated with any real estate agreement can be digitised, and specifically when it comes to leasing properties, so much time and effort can be saved. This short guide outlines how the rental application process can be exponentially sped up with the help of eSignatures and other secure, automated document software.
The drawbacks of paper processes
Many estate agents and landlords are stuck in their ways of administering printed applications, contracts and documents to prospective tenants, and requesting physical signatures in ink.
This creates numerous pain points for all involved parties:
Slow turnaround times – Printing, signing, scanning and sending documents back and forth adds unnecessary delays to complete time-sensitive transactions. This can have a negative knock-on effect on a landlord's cash flow, and put undue pressure on agents and tenants to act quickly.
Security risks – Paper documents can easily be lost, damaged, or stolen, putting sensitive tenant and property data at risk. Quite often, tracking changes in the audit trail is much harder to control with paper-based applications.
Lack of mobility – Facilitating document signing processes often requires landlords or estate agents to be physically present. If a signature is missing, the entire document must be resent, adding further time constraints and frustration.
Administrative hassle – Printing, scanning, and manually filing paper documents all combine to create unnecessary and manual overheads for agents. Tracking down handwritten signatures is time-consuming, not to mention requesting replacements or acknowledgements of contract or tenancy updates.
Environmental impact – Delivering contracts or agreements via post, not to mention the use of large amounts of paper and ink, all cut into sustainability efforts. In our global effort to be more eco-friendly, using unnecessary amounts of paper is ultimately counterproductive.
With technology so readily available at our beck and call, and with some simple measures in place to ensure sufficient security and data protection, this process can be exceptionally sped up. Paper trails, at present, are no longer up to speed with the innovative and tech-driven processes of today. Therefore, property landlords and estate agents would be best placed to embrace eSignatures as a good starting point, to achieve a number of tangible time- and cost-saving benefits.
How eSignatures streamline real estate transactions
eSignatures, also known as digital signatures, provide a fast, secure method for applying legally-binding signatures to documents. They are administered and stored online, usually via a dedicated service provider, with parties exchanging documents via email and real-time document-sharing software. They can be used by legal professionals to administer agreements to clients, or by finance providers to their customers, in order to obtain legally valid signatures. As such, landlords and agents can use them to obtain signatures and declarations from their prospective tenants and are legally protected.
The UK Electronic Communications Act confirms eSignatures as legally binding as any paper document with wet signatures. Here are some specific benefits of using eSignatures as an estate agent or landlord:
1. Faster transaction times
With eSignature software, documents can be signed in minutes rather than days, which means that rental periods can begin sooner rather than later, thus improving cash flow.
Agents and landlords can send, sign, and approve rental applications on the spot rather than waiting for signed documents to be returned by post. It is the electronic nature of the transaction that allows for this immediate turn-around. Documents are all time-stamped and date-stamped in the same way that physical documents are.
2. Enhanced security
The encrypted digital audit trail offered by eSignatures is far more secure and reliable than paper documents. All parties receive email notifications as documents are opened, signed, or changed so there is greater accountability.
Documents can be password protected and backed up by two-factor authentication if needed, to verify access by users. Access can be revoked and user permissions can be edited if needed. So estate agents can rest assured that all confidential information is safe.
3. Total mobility
Parties can review and sign electronic documents on any device, anywhere, and are not bound by the same working day or bank holiday delays as they are when receiving or sending information by post. Therefore, agreements can be implemented and closed much sooner, without the need to be in the estate agency's office.
The faster signing workflows also make it easier for tenants to sign documents quicker, without having to schedule time off work to be physically present.
4. Less administration
There's no need to print, scan, post, or manually file documents with the help of eSignatures. They drastically reduce ‌administrative burdens, thus allowing agents to spend more time focusing on higher-value tasks like sourcing clients or closing more sales.
With the help of secure document storage, all eSigned copies are stored and accessible 24/7 via the cloud.
5. Lower environmental impact
eSignatures drastically help to reduce paper waste and carbon emissions associated with postage deliveries and excessive printing. The average office employee consumes 10,000 sheets of paper each year, with 75% of that ending up as waste. By using eSignatures, you can eliminate the need to print as many sheets, thus reducing paper waste and the associated carbon footprint.
6. Enhanced reputation
Tenants want to work with progressive agents and landlords who, like other sectors, are embracing tech advances, and are willing to apply modern, convenient technologies like eSignatures to improve their operations. In the property sector, recent research shows that 84% of buyers want to sign legal documents electronically which highlights the industry's slow, archaic practices which caused some sales to be delayed or lost.
It's safe to say that tenants will share many of the same feelings when trying to secure a home; offering fast digital experiences like eSignatures can enhance satisfaction and loyalty.
Key features of eSignature software
Purpose-built eSignature solutions have robust features to support real estate transactions:
Custom branding – Signing platforms can be branded to match a real estate company's visual identity, logo and branding.
Audit trails – The detailed digital trail offers superior accountability and compliance compared to paper. Agents can see exactly when forms were opened, viewed, signed, or changed.
Document templates – Bespoke rental and property templates can be uploaded to quickly generate forms with autofill, and fields can be pre-populated to avoid repetitive data entry.
Multi-signer workflows – Route documents smoothly between landlord, tenant, agent, witnesses, and other parties in the correct signing order.
Access control – Limit visibility of documents to specific parties for enhanced privacy. Revoke access if a deal falls through.
Are eSignatures right for you?
Migrating rental and property transactions to eSignatures isn't just smart – it may soon be mandatory to stay competitive. Customers expect and demand faster digital experiences compared to outdated and time-consuming practices. eSignatures are safe, secure and legally protective of landlords, agents and tenants, so now is the time to capitalise on the other benefits for your real estate transaction.
Signable for Real-Estate
Want to know how Signable can streamline rental applications? Download our free tenancy contract template and check out our industry guide for information on how to speed up workflows, improve the efficiency of real estate transactions, and save time and money. Start your 14-day free trial with Signable today.
Author Bio
Dakota Murphey is a Brighton-based, established freelance writer with experience in business growth and a strong interest in all things digital. Aside from her love of writing, she loves good times with family and friends and admits to being a bit of a film buff.