Register below to watch this on demand webinar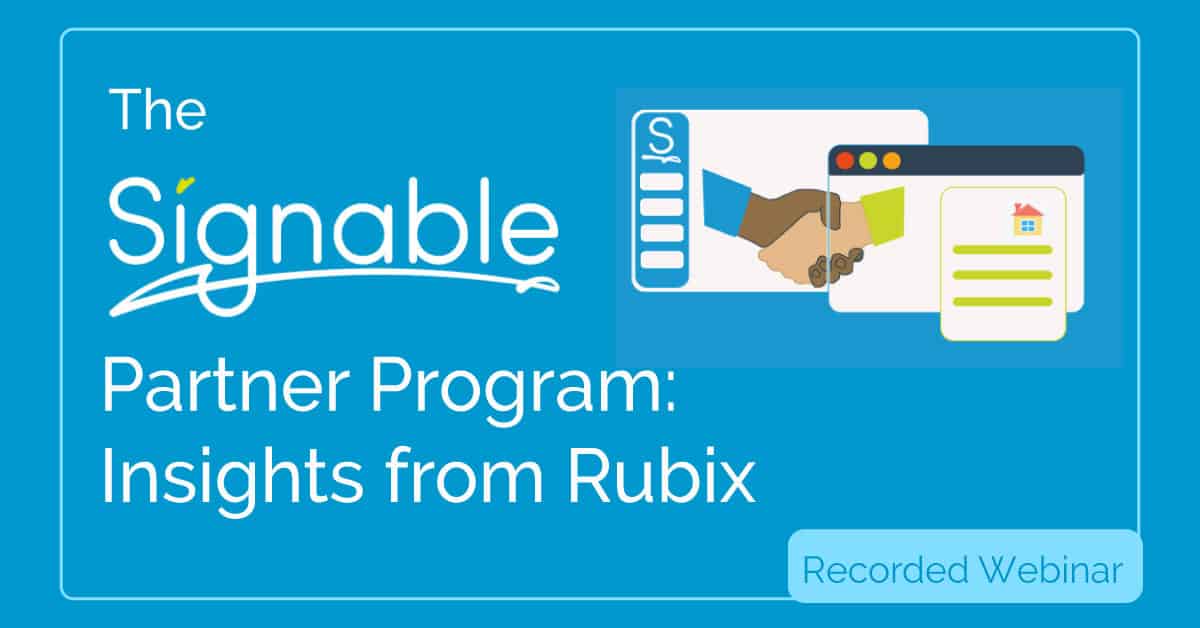 Partners Program: Insights from Rubix
Webinar summary
In this webinar we talk about the Signable Partner Program and what it can do for your business.
We chat with the owner of Rubix about all the ways the program has benefitted the company, as well as demoing their software integration.
Timestamps:
2:20 Introduction to the Signable Partner Program
5:10 Demo of Rubix-Signable software integration
12:45 Q&A
Looking for more information on the Signable Partner Program? Click here.
Signable Webinars
Each month Signable hosts a webinar covering a wide variety of topics including Signable features, product updates and industry-specific ways of using eSignatures to benefit your business. You can watch all our recordings of past webinars on our on-demand webinar page.