What does SIGNABLE stand for?
Published: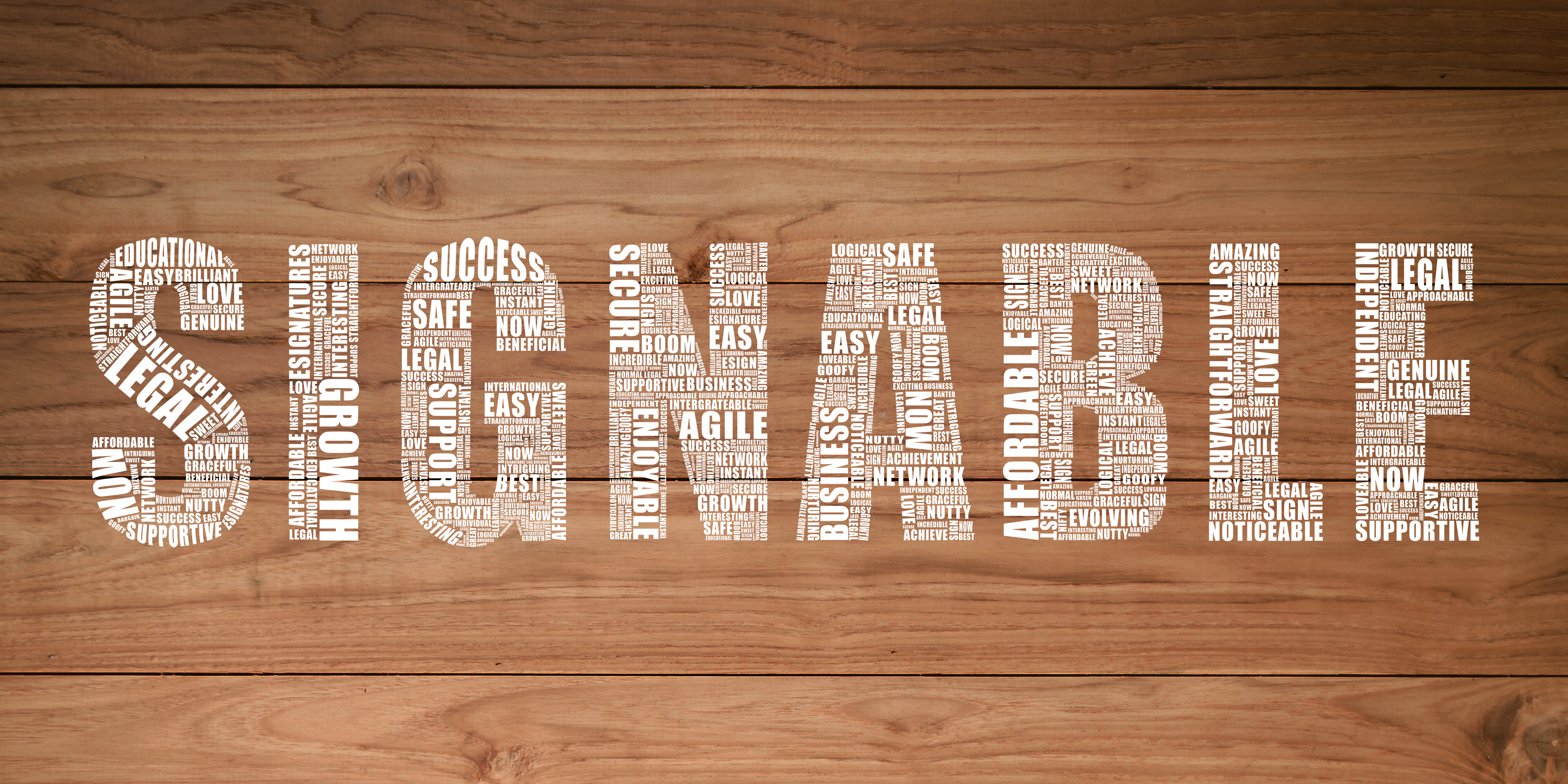 When you hear the name Signable, what do you think it means? You probably think of us as electronic signature providers perhaps? But we've got some things to say that might lead you to think we're more than just that!
But let's not oversell it. Signable is a lot more than that, it is a place of encouragement, support and growth. Culture is a huge part of Signable and I feel that it is important that everyone in the company and any new people we bring aboard understand what our company stands for and what we do. So I came up with a task for Team Signable.
I developed a concept in which everyone uses the individual letters and finds a word or words which they think describe Signable. And the responses were interesting…here are their thoughts: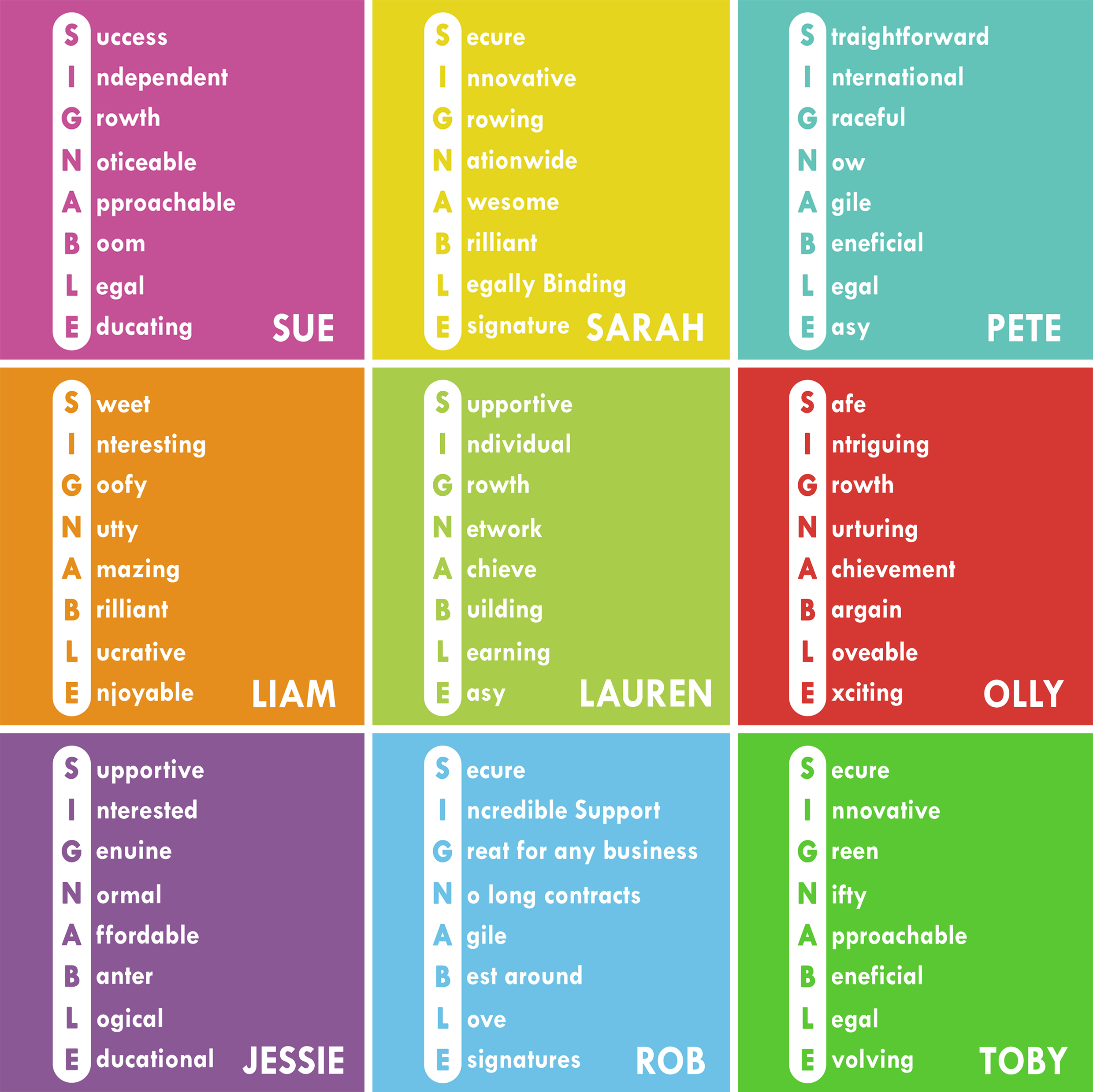 It was intriguing to find out what everyone thought. Now bear in mind everyone did this individually, many of us had similar thoughts. I feel that this was a good group task that got everyone's brains racking. It helps give all of us a better understanding of who we are, and what Signable stands for.
You see, really, we are electronic signature providers, but at the core of everything we do are important values that help us carry our culture through our service.
Take a look at our current team of Signa-bees here! If you're nosy about how 'le grand fromage' began Signable, see here for our legacy!