5 films to fire-up your business ideas
In need of some timely work inspiration? Looking for some ingenious business ideas? Well, you could always embrace one of our greatest modern luxuries to find some workplace motivation—films!
Whether you're a graduate, young professional, or an experienced hand who thinks you've seen it all, this selection should provide you with an extra special something the next time you waltz into work.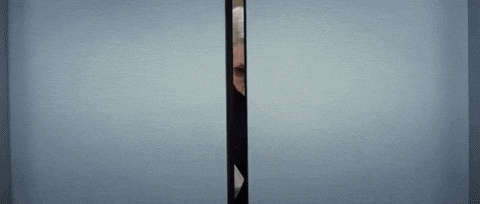 A tour de force from Daniel Day-Lewis as oil tycoon Daniel Plainview. He looks to dominate the oil industry and retire with vast wealth. This mission turns him into something of a tyrant, a downward spiral that costs him everything except his fortune.  
It's an example of why businessmen like Bill Gates, known for planning to provide 95% of his $21 billion wealth to charity by 2030, are needed—that magnanimous outlook will do the world a lot of favours.
There Will Be Blood also questions what counts as success—is it a business that rakes in endless millions? Look at the bigger picture: your business ideas, respect for staff, respect for customers, respect for the environment, and charitable contributions. You can achieve so much more alongside your revenue goals.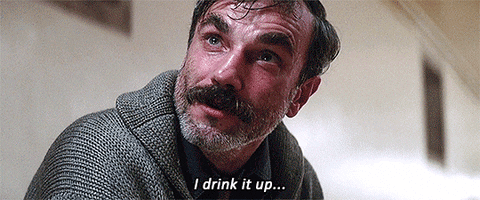 A surreal dystopian tale depicting a future workforce dominated by stifling bureaucracy. It's a retro-future version of reality, where modern technology sits awkwardly alongside inventions that don't work very well, and a sense of humanity is turfed to the sidelines.
Former Monty Python star Terry Gilliam directed this darkly amusing, disturbing account of individuality stifled by extreme capitalism. Oh, but before you watch it, don't forget to sign the appropriate form—the 27B-6, not the 27B-5.
What you'll take from Brazil is a need to tone down your red tape. Be innovative, embrace individuality, and showcase your personality to the world. Encourage your staff to be who they are in order to reap the benefits of a productive workforce and fresh business ideas.

Jiro Ono (92 and still dedicated to his work) is the world's leading sushi chef. His tiny restaurant in a Tokyo underground station has three Michelin stars—this documentary examines his life and the complete dedication needed to reach the top.
Ono-sensei is a sushi master. His commitment is such he wakes up during the night having dreamt of new recipes. Unconcerned by money, his goal is outright perfection through tactics such as massaging octopus flesh for over 30 minutes to increase flavour.
Jiro Dreams of Sushi provides a philosophical outlook on how to pursue your career. It's a lesson in dedication, discipline, and the rewards available for those who wish to accomplish something special.

Not a film about business, but one that promotes the essential qualities needed to overcome extreme adversity. The 1972 Andes plane crash is analysed in this mind-blowing documentary—the 16 survivors provide candid accounts of their stunning fight for survival.
Many of them went on to become a successful businessman. One, Nando Parrado, has given hundreds of talks around the world. His unifying message of family and hard work, along with his incredible survival story, will be enough to give even the most jaded employee a timely jolt in the right direction.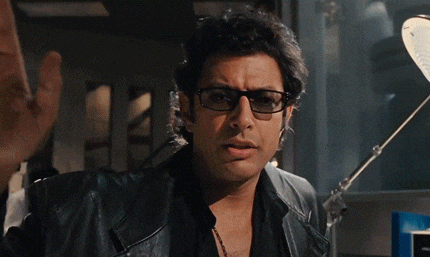 Frank Williams' F1 team has achieved remarkable highs and lows during a 40-year career. This documentary covers it all, including Williams' 1986 road accident that left him paralysed. His incredible comeback helped his team dominate the sport in the 1980s and 1990s.
The emergence of his daughter Claire as his natural successor also adds to what makes for rousing viewing about a family business on an international stage.
Williams' lessons are twofold—how to deal with high-stress situations, but also finding the determination to keep pushing forward. You may be having a tough time with sales or a bad week in general, but Williams will help put your position in perspective.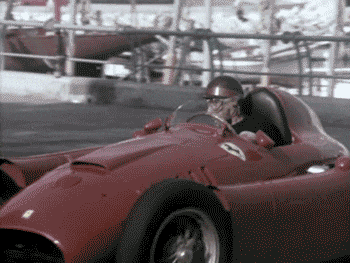 Author bio
Alistair Brown is the chief technical officer for Bright HR in central Manchester. He's responsible for managing innovative projects that help keep businesses ticking over in the right direction.