A lick of paint for the Signable website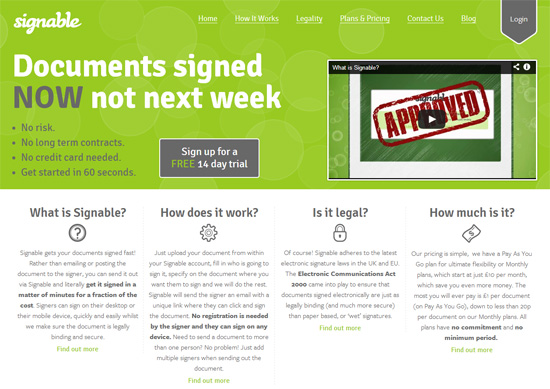 The new design
The new site has been designed from the ground up to be easier to use, cleaner and also fully usable on all screen sizes. We have also improved a lot of the copy and content on the site whilst still maintaining the Signable 'voice'. Please bare in mind that this redesign has just affected our public website with our app staying the same.
Another bonus of this redesign was it now enables us to do a lot more with our public site including more frequent blog posts, better help articles as well as a lot more information.
We would love to hear your feedback on this new design. Please leave your comments below.
Thanks to everyone involved in this redesign!