A shiny new dashboard: September 2023 product update blog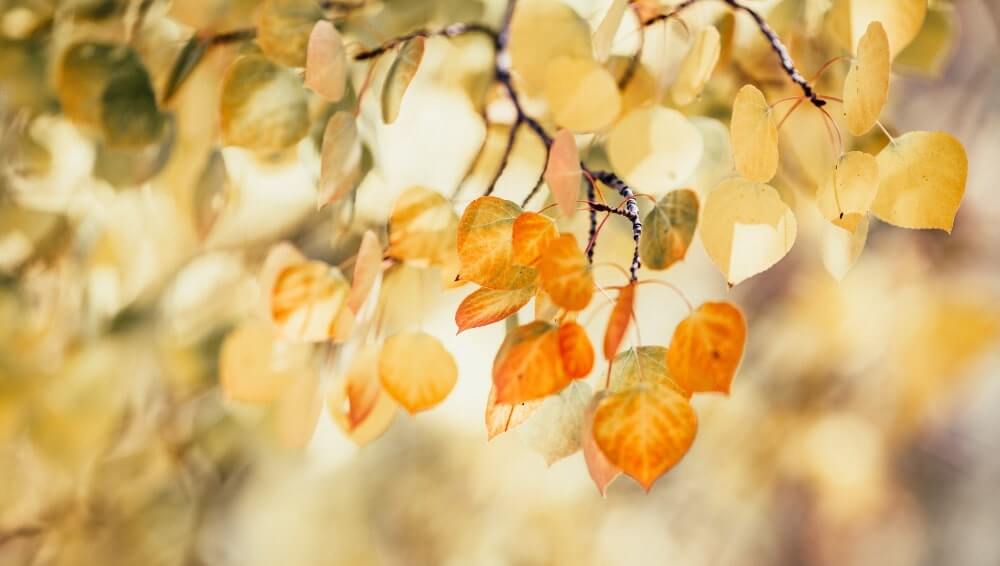 Published:
Between the release of our two newest features, All-at-once signing & Bulk Send, a heatwave, & the Rugby World Cup, we've been busy further enhancing the Signable platform for our customers.
A few things have changed over the last month, so let's dive straight in.
New "Envelopes" View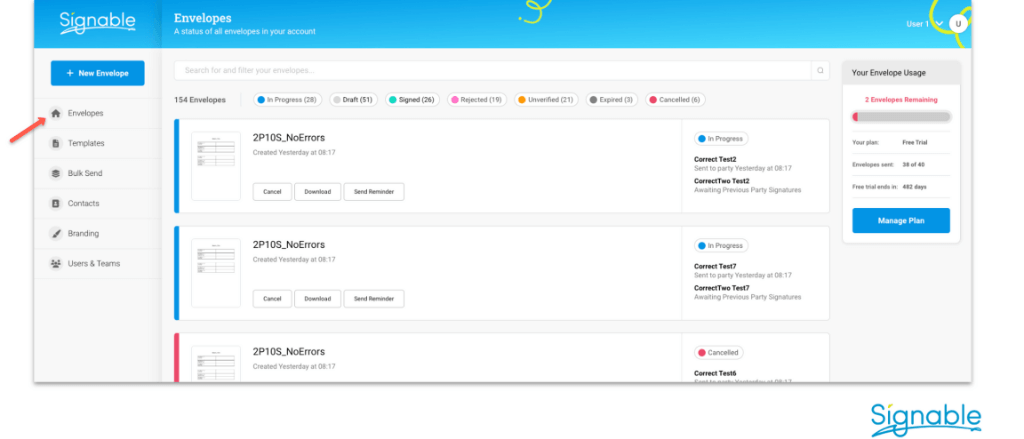 For the keen eyed among you, you'll likely have noticed a change to the look and feel of your Signable account. Introducing a brand new Envelopes View.
Here, we have combined the dashboard and the library to create an efficient space for all envelopes. In the envelopes view, you can search and filter envelopes by status or recipient.
Drafts and widgets can now also be found in the same view, streamlining the app and improving usability.
Let us know your thoughts
Our goal is to make the Signable platform a seamless experience for our customers. Let us know what you think of the new envelopes view below.
Customise Your Auto Reminder Settings
We recently made another small change to the way you send reminders… with some big benefits!
In case you missed the memo, you can now set default auto-reminder settings at an account level. Simply head to Company Settings, select your preferences and watch them apply automatically to all future envelopes sent in the app and via the API.
Setting auto-reminder settings at an account level means:
No more setting reminders for each individual envelope
Reminders will include a live link to the signing page for easy access
Customise your reminder email within the Signable branding tab
For more information on how to customise your auto-reminder settings, reach out to our support team at help@signable.co.uk.
Connect With the Tools You Love With Zapier
Now it's no secret that Signable integrates with Zapier in order to connect our eSignature functionality to 5000+ applications. What is new however, is that we've been working to improve this integration to deliver our customers even more integration and automation opportunities.
For those who don't know, Zapier is a 'middleware' piece of software which allows you to 'map' events from one system into another so that different applications can 'talk' to each other.
This means that with Zapier, Signable users can connect Signable to their favourite platforms such as Salesforce, Microsoft Teams and HubSpot. With this integration enabled, there are countless opportunities to automate your document signing process, from inputting data into Google sheets every time an envelope is signed, to updating Salesforce records when a contract is sent.
While the intricacies might sound complicated, the best part is that it's not something you need to worry about! Zapier is code-free which means you don't need to be a developer to use it. Instead, Zapier offers a friendly user interface that allows customers to 'build' each zap with ease. What's more, we've already built several templates, so you don't have to. Check them out.
For more information on how to set-up a zap with Zapier, take a look at our dedicated help guide.
Keep up to Date with Signable
If you want to stay up to date with our latest product updates and feature releases, there are many ways to get involved. Sign up to our user panel and opt in to be part of our usability studies, or leave us a feature suggestion that you'd love to see implemented next.