Affiliate vs Partner: Which Should You Choose?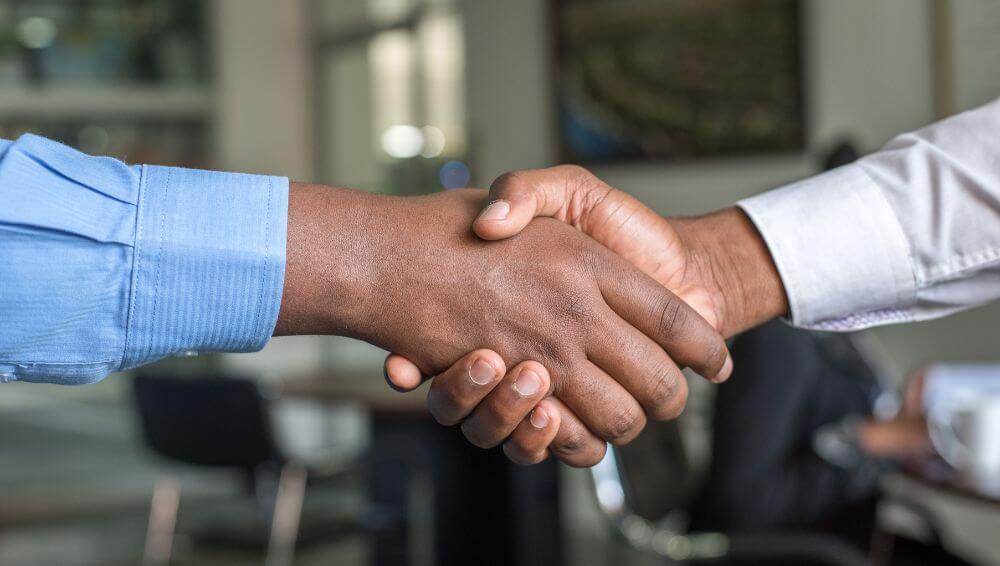 Published:
As a business owner, you might be searching for new ways to grow your revenue and increase your customer base. One way to do this is through partnerships, but deciding which type of partnership to choose can be confusing.
Two popular types of partnerships are affiliate and partner programs. Both are designed to help businesses increase their revenue, but they work slightly differently.
In this article, we will explore the key differences between affiliate and partner programs, and help you decide which one is right for your business.
What is an Affiliate Program?
An Affiliate Program is a type of partnership where the affiliate promotes the products or services of a business in exchange for commission.
Whilst it's common for individuals to become affiliates, businesses can also choose to become affiliates for other companies. This works particularly well if the business who becomes the affiliate shares a similar customer base to the business they are helping to promote.
How do Affiliate Programs Work?
When a business creates an affiliate program, they provide their affiliates with a unique link. The affiliate then promotes the products or services using this link via their own platforms such as blog posts or social media. When a customer clicks on this link and makes a purchase, the affiliate receives a commission – usually a percentage of the sale.
At Signable, we offer a 10% monthly recurring commission to all our affiliates (individuals and businesses alike) for each customer they refer to us!
Benefits of Affiliate Programs
Efficient – Becoming an affiliate for another business requires no upfront cost and allows you to promote the products or services through channels which you likely already have.
Reach – Helping to promote a business' products or services may open up a new customer base for your own business and increase your brand awareness.
Passive income – If you're looking to earn your business some extra income, becoming an affiliate for another company is a great way to get started. Look for companies who offer a product or service that would be of value to your own customers and you are likely to find it easier to make referrals.
Drawbacks of Affiliate Programs
Limited revenue potential – As an affiliate, your commission depends solely on the amount of referrals you make. If you are only making a small number of referrals, your income will be limited.
Competition – With popular affiliate schemes, there is likely to be a lot of competition between affiliates promoting the same thing and so you will need to deliver quality content that stands out.
What is a Partner Program
A Partner Program is a strategic partnership between two businesses, where both parties work together to achieve a common goal. The goal could be to increase revenue, improve customer experience, or expand into new markets.
How do Partner Programs Work?
Partner Programs will work differently depending on the businesses involved and the common goal.
For example, if two businesses offer similar products, a partnership might look like a co-branded limited edition product that is offered to consumers. Alternatively, if the partners involved both offer software, the partnership might be focused around an integration, giving both customer bases an enhanced user experience.
At Signable, our Reseller Partnership Program allows other software businesses to integrate the full functionality of our eSignature platform into their own interface. This means that our partners' customers can upload and send documents to be signed digitally from within their own product, allowing for more options and greater flexibility.
Benefits of Partner Programs
Relationship building – Partner programs offer opportunities for relationship building between two businesses.
Co-marketing opportunities – Partnership programs often involve joint marketing efforts, which can help increase brand awareness.
Expanded revenue potential – Working with another business as a partner can help you enhance your own product / service offerings and expand your revenue potential.
Improved customer experience – Partner programs often provide complementary products or services, potentially filling a gap in your offerings and improving your customers' overall experience.
Drawbacks of Partner Programs
More resources required – Partner programs require more resources than affiliate schemes, and may require additional investment in certain areas.
More complex to manage – Working in partnership with another company often requires a large amount of involvement, at least during initial set-up. This can be more complex to manage than affiliate programs, as there are more moving parts and communication is key.
Affiliate vs Partner: Key Differences
While both affiliate and partner programs are designed to help businesses increase their revenue, there are several key differences between the two.
Purpose
Affiliate schemes are geared towards businesses who simply wish to recommend another business to others, and reap a reward in the form of commission. There is very little involvement needed from the affiliate, apart from promoting a product or service which already exists.
Partner programs are a little more complex in that they require more involvement and commitment from both parties. This may include designing a whole new product, or building new software with an integration in mind. Partnership programs are a longer term commitment, but often, the rewards are greater.
Control
With affiliate programs, the affiliate is responsible for promoting another company's products or services. They can do so in any way they choose, but are often limited to the business' messaging and branding.
With partner programs, there is a greater focus on co-marketing and both parties will have greater control over how this new partnership is branded.
Relationship Building
Affiliate programs are focused solely on promoting products or services, and may not offer opportunities for relationship building.
Partner programs, on the other hand, require a lot of communication and trust between two businesses and therefore encourages the building of relationships.
Revenue Potential
With affiliate programs, revenue potential is typically limited to the commission earned on each sale.
With partner programs, revenue potential can be expanded as both businesses work together to achieve a common goal.
Which Should You Choose?
If you've read all that and are still unsure on which to choose, hopefully this should sum it up:
If you are looking for a way to generate passive income for your business and increase brand awareness, all with easy set-up and minimal resources, an affiliate marketing program may be the way to go.
If you are looking for a long-term strategic partnership with another business and wish to work together to achieve a common goal, a partner program may be a better fit.
Ultimately, it comes down to the resources required, revenue potential, and relationship building opportunities when deciding between an affiliate and partner program.
Get Started With Signable
At Signable, we offer both an affiliate scheme and partner program with some great benefits.
Want to work together? We'd love to hear from you. Get in touch and let's discuss how we can form a partnership!