The 2020 Budget and beyond: Key points for business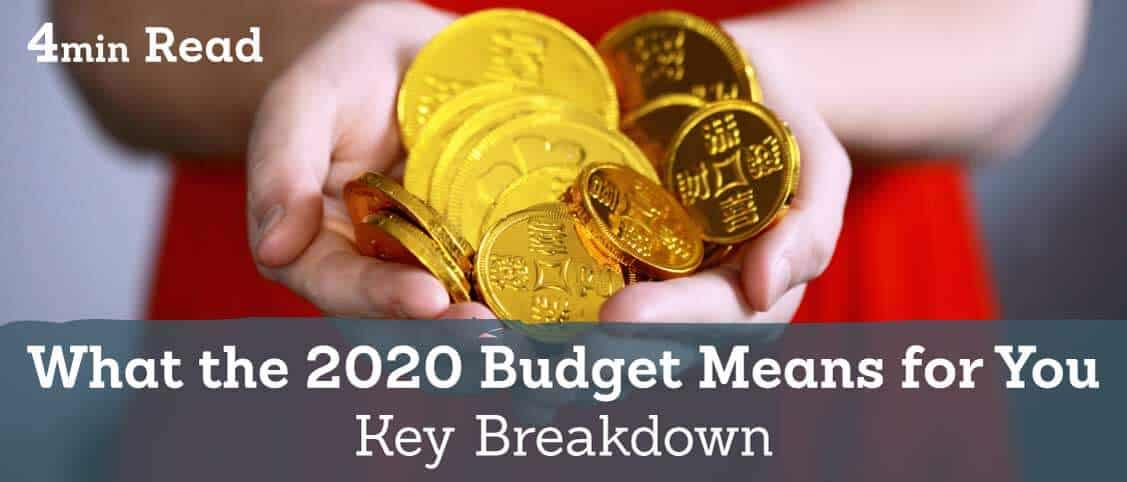 Published:
The Chancellor's aid for UK business and what it means for you
The Budget, which as the time of writing was just under three weeks ago, already feels like a lifetime ago. The Chancellor of the Exchequer Rishi Sunak has since had to pivot to support firms during an unprecedented time of difficulty. This article will look at takeaways from the Chancellor's budget and the announcements he's made since in March 2020.
The 2020 Budget
Here's what the Chancellor initially set out for the 2020 Budget on March 11th. As you'd expect there's a lot to take in so we've highlighted some interesting points for businesses and organisations to be aware of.
Healthcare and Public Services
Mr Sunak made £5bn available as an emergency response fund to support the NHS and other public services in England during the Coronavirus outbreak. A further £6bn in extra NHS funding is to be made available over the next five years to pay for new staff recruitment and hospital upgrades.
Extra funds will be made available for public services outside of England with £640m for Scotland, £360m for Wales, and £210m for Northern Ireland.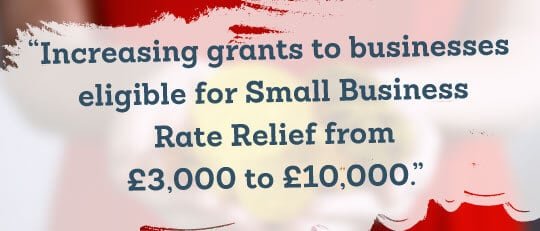 Construction and Infrastructure
The Chancellor's message is to "Get Britain building" and he has signified a huge amount of spending across the construction sector in the next 5 years.
More than £600bn is set to be spent on roads, rail, broadband and housing by the middle of 2025 providing a huge opportunity for businesses. There will be £27bn made available for motorways and roads alone with £2.5bn available to fix potholes and resurface roads in England over the next five years. As an example of the type of work to be expected a new tunnel will be built for the A303 near Stonehenge. Also, following another devastating year of flooding, investment in flood defences in England to be doubled to £5.2bn over the next five years.
The investment will cover a variety of projects, the £1.5bn further education colleges can expect to upgrade their buildings to the £1bn fund to remove all unsafe combustible cladding from all public and private housing higher than 18 metres. The Chancellor also announced a £640m 'nature for climate fund' will be put in place to help protect natural habitats in England, with the aim of planting 30,000 hectares of new trees.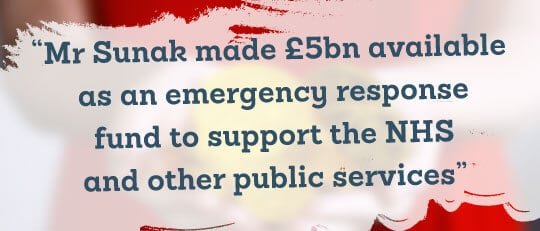 Digital and Science
The Chancellor has pledged a big increase in research spending, setting aside £5bn to be spent on getting modern broadband into the hardest-to-reach places in the UK, something that could provide business owners in these areas with new opportunities.
An extra £900m will be made available for research into nuclear fusion, space and electric vehicles and the Science Institute in Weybridge, famous for its research into tackling viral diseases, will receive a £1.4bn funding boost.
Businesses, SMEs and Self Employed
The Chancellor had a number of announcements that could help businesses struggling right now. He announced that High Street business rates would be reviewed later this year with business rates with a rateable value below £51,000 in England abolished for those in retail, leisure and hospitality sectors.
Small businesses will be able to access "business interruption" loans of up to £1.2m whilst those eligible for small business rates relief can apply for a £3,000 cash grant and businesses with fewer than 250 staff will be refunded for sick pay payments for up to two weeks. The Chancellors also announced Entrepreneurs' Relief will be retained, but lifetime allowance will be reduced from £10m to £1m.
Beyond the 2020 Budget
Of course, as John Lennon once said, life is what happens to you whilst you're busy making other plans. Coronavirus has an unprecedented effect on the way we live our lives and with it, the Chancellor took unprecedented steps to help UK businesses.
Since the 2020 Budget, the Chancellor has announced he will make available an initial £330 billion of guarantees, equivalent to 15% of UK GDP, to help businesses struggling at the moment.
He has pledged:
To support the liquidity of large firms, providing loans to help them through disruptions caused by Coronavirus to their cash flows.
Increasing the amount businesses can borrow through the Coronavirus Business Interruption Loan Scheme from £1.2 million to £5 million, with the first 6 months of that finance interest-free and covered by the government.
Providing £20 billion of business rates support and grant funding to help the most-affected businesses.
Giving all retail, hospitality and leisure businesses in England a 100% business rates holiday for the next 12 months. Also providing businesses in these sectors operating from smaller premises with £25,000 grants.
Increasing grants to businesses eligible for Small Business Rate Relief from £3,000 to £10,000.
The chancellor also announced cash grants of £10,000 for the UK's 700,000 smallest companies to help them through these difficult times.
Signable keeps essential processes going
At Signable we want to help support businesses and keep things going. We know that e-signatures can provide a vital service to businesses at the best of times and right now can really help businesses unsure of how to go forward with essential documents and contracts.
Sign up and start sending today!