March Update – Signable Product Improvements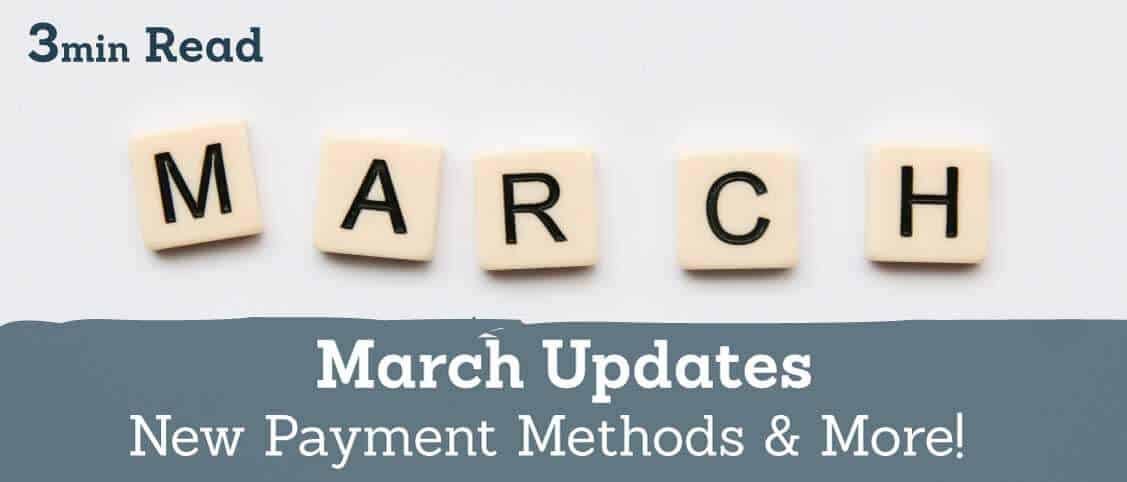 Published:
March Update – It's been rough, but we're here to help you through
March has been a bit of a roller coaster month for everyone, but as Queen famously said, the show must go on, so that's what we intend to help you do.
We've not allowed anything to slow us down this month, and have loads of new March updates and features to show you!
Direct Debits now available
The long-awaited direct debit payment feature is now available for all users. This allows you to pay monthly or annually automatically rather than manually as before. Meaning you can also switch plans seamlessly, without having to update any information.
As always, the security of your information is our number one priority, so our SSL Encryption also applies to payment details. You'll also still be able to download your receipts for each payment you make via Direct Debit.
If you'd like to set up a direct debit see the steps or video below.
Head to your Company Profile
Select 'Billing' from the top menu
Scroll down until you see the 'Add payment method' button, click it
In the dialogue box select 'Direct Debit' & fill out your information
Click 'Next' and review the information you inputted
Click 'Add Direct Debit' to finish
To download your receipts simply scroll down below the 'add payment method' button and select the payment you'd like to download the receipt for and click 'download'.
Merge Field update
Our merge field option takes the hassle out of pre-filling a document and personalising for each recipient. Meaning you can simply change minor information without having to upload a whole new document.
As we're always looking for improvements, we've updated the interface for adding a merge field so that it's cleaner and a more intuitive way of pre-filling fields.
If you'd like to see the new look, see the short video below:
Improved loading times
It's great to see so many of you sending lots of documents with Signable, so we've now updated our load times so that you're not waiting a minute longer than you should be. This goes for loading your Library page, Templates page and Signing page (for lengthy, more detailed documents).
Required fields
A simple change, but an important one. We've added a small red dot above all fields you specified to be 'required'. Meaning you can see at a glance what the signees have to fill out in order to complete the document.
Stay safe & happy signing
We hope you're all staying inside and keeping sane, we'll always be here for any questions you may have, so just give us a call or email help@signable.co.uk. If you're in need of some remote working tips, Team Signable have a few years of remote work under our belts, so see what the team does for enhanced productivity here.
If you need to get documents signed, fast, try Signable for free for 14 days!