A month in Signable's customer success…
Published:
You know how the saying goes, 'Time flies when you are having fun…' Well with customer success in Signable, that really does ring true! It's been a month, yes, it really has been a whole month since I walked into my new employer's life. So how have I been getting on and how have I found working for a software company? Well, it's been an interesting 30 days as you are about to find out.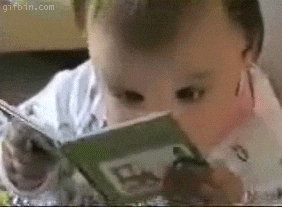 Right?
Now, you may remember me saying in my last blog that I've come from a financial services, and more recently, an insurance background. By the way, if you haven't read my last blog yet, please do as it is excellent! Both financial services and insurance are known for their strict corporate line that they tow. So, walking into the office at 8:45, this is my first day may I remind you, I was greeted by a cloud of blue air being emitted from our lovely Sue, I have to call her that as it's in my contract, this rather specialised language was attributed to Sue not having an internet connection, teething issues from moving to a bigger office to accommodate my arrival, no jokes please, I'm very sensitive about my weight. As you will know, Signable is an internet based company so having your head of Customer Success unable to get online was apparently not as funny as I thought it was, we can chalk that off as first day nerves! Still, it served as a good icebreaker.
With Sue now back online and a more serene atmosphere in the office, the introduction to Signable was able to get underway. Now i don't know about you, but, I always find taking a hands on approach works best for learning. Some people prefer to read instructions, that's generally women (and some Men) because, as everybody knows, us Gents (and some Women) like to think we can put together any item of flat-pack furniture just based on intuition, right?! Wrong….that hardly ever pays off and when it does we know deep down inside that it will probably fall apart with any meaningful force applied to it. So, anyway, I quickly got myself set up and started looking through bits and pieces. At first I was wondering how anybody could navigate so many different systems but after getting used to what each one was used for, and having two screens, it was less overwhelming. I do feel there is work to be done with the number of systems used and how they integrate with each other but I felt as it was my first day it was probably too soon to be demanding changes.

Actual footage of a day in the office
The rest of my first week was filled with learning the system and starting to help our clients be more successful. I think I surprised Team Signable and in some way myself, with my eagerness to get stuck in, answering calls, emails and live chat in my first week. With so many years of being in customer service most stuff came naturally and the software itself is fairly intuitive so I thought give it a go and see how I get on. The biggest learning curve for me was, and still is, getting used to being myself and not some scripted robot which had been my daily routine for so many years. Being able to have a laugh and a joke with a client is refreshing and gives us the edge on the support we provide compared to our competitors.
Fast forward a couple of weeks and a trip to Bristol and overnight stay was next up so that I could meet the rest of the team for what was an extremely enjoyable evening of belated welcome/one month anniversary drinks for me and welcome drinks for the newest member of Team Signable Anna. For me personally, it was great to be able to meet the rest of the team and get to know them in a social environment as working in different locations can have it's challenges. Everybody at Signable is so friendly and completely onboard with the culture that has been instilled by Olly and the rest of the team, this is something that hasn't always been the case in other jobs I've had, previously I have worked with people who have just seen it as a job rather than like a family with everybody pulling in the same direction to make the brand successful. This I would partly attribute to working in large organisations but it has a lot to do with attitudes. This is a key part of the recruitment process at Signable, you are employed because you can fit into the culture and have the right personality, attitude and work ethic. What has also been refreshing to me is how open the company are to suggestions and feedback, both positive and critical, from employees and customers. This means the software is constantly evolving and becoming better. Signable is very much a growing company with big plans which makes working here very exciting and I am looking forward to doing my part in making the future a success.