Data Security & Workplace Productivity Can Live in Harmony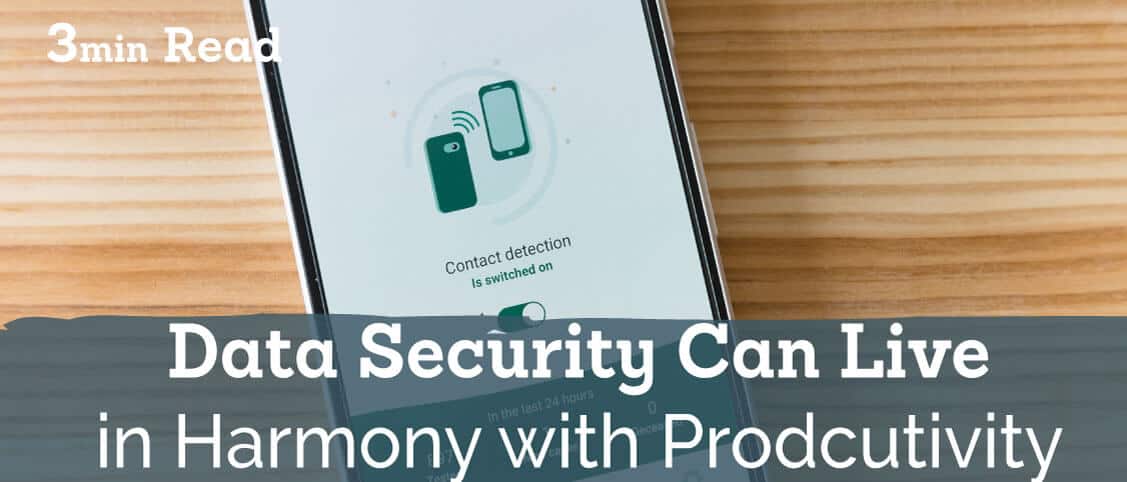 Published:
Data security at home
Data security isn't as easy as it was 6 months ago…
Sitting at your dining room table, come desk, sipping on your fourth coffee of the morning in your favourite jumper might not be where you thought you'd be 12 months ago. While lockdown has begun to ease in different parts of the world, remote work is still a reality for many. Working from home definitely comes with its own challenges. Countless distractions, fragmented team communications and questionable wifi speed to name a few.
There are a plethora(or a less annoying word) of remote working tools that can help with communication, organisation and project management. These tools are designed to help improve efficiency, accountability and visibility for everyone but it's also important to consider how safe all of your sensitive company data is while using these tools.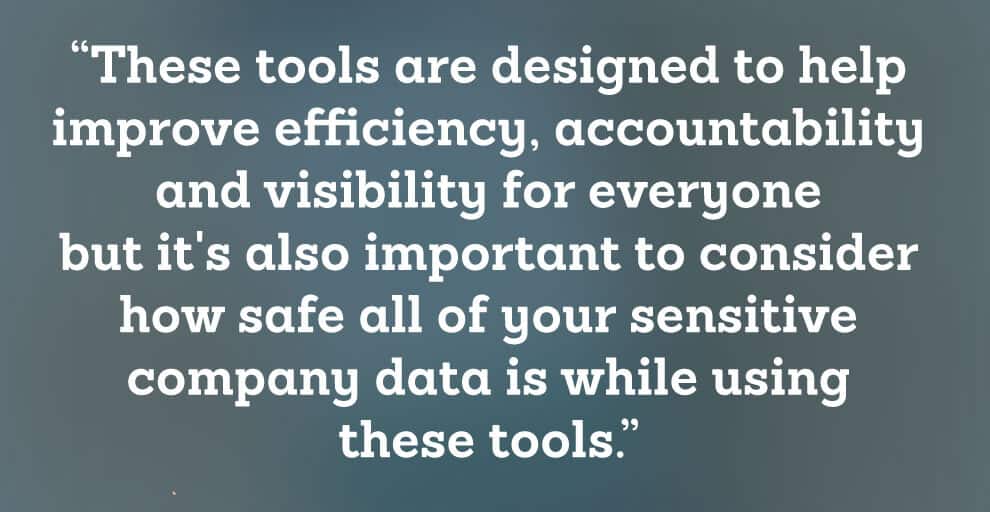 Zoom
The latest product to become a verb. Zoom has arguably been the biggest winners as a result of Covid 19. They've seen a jump from 10 million to over 300 million daily users in just 4 months and the phrase to 'zoom someone' has become synonymous with the first half of 2020.
Despite this rapid growth there are some concerns over Zooms security and encryption practices which they have been trying to address over the last few months. In June Zoom announced that they would begin to provide end-to-end encryption for all users and not just those who pay for a subscription.
What is end-to-end encryption and why is it important to me?
End-to-end encryption is a secure line of communication that blocks third-party users from accessing transferred data. When the data is being transferred online, only the sender and recipient can decrypt it with a key. This means that sensitive information and company data cannot be accessed by a third party when data is being sent from one user to another.
Basically, encryption means better data security.

Password manager
When working from home you may be on a different device and using multiple bits of software which all require passwords. It can be a pain to remember all of them and it's not safe to use the same password everywhere.
Password leaks are so dangerous because many people use the same password for multiple websites. If you register for a website with your email address and provide the same password you use for your email account, that email and password combination may be present on a list somewhere.
A dedicated password manager will store your passwords in an encrypted form, help you generate secure random passwords, offer a more powerful interface, and allow you to easily access your passwords across all the different computers, smartphones, and tablets you use.
Signable
As a tool which allows for deals to be signed and contracts to be agreed at a safe distance, one of the key features that Signable boasts is SSL encryption and a full audit trail. The SSL encryption ensures that only the intended recipient can access the documents and the audit trail keeps a documented history of a transaction and of the status of any documents you send.
Every action from the point of uploading a document is logged in a full audit trail that's attached to the corresponding envelope in your account.
Once a document has been signed and submitted by your client, you will receive an email that includes the completed electronic document attached as a PDF and a certificate of signature.
The certificate of signature is an important document that includes important information including:
Who each signing party is
Dates, times, IP addresses and fingerprints
A full audit log or audit trail
Encrypting data is essential
It is so vital to ensure the safety and privacy of your data and looking out for different security features is key when it comes to acquiring new software.