Effective collaboration and communication strategies for hiring remotely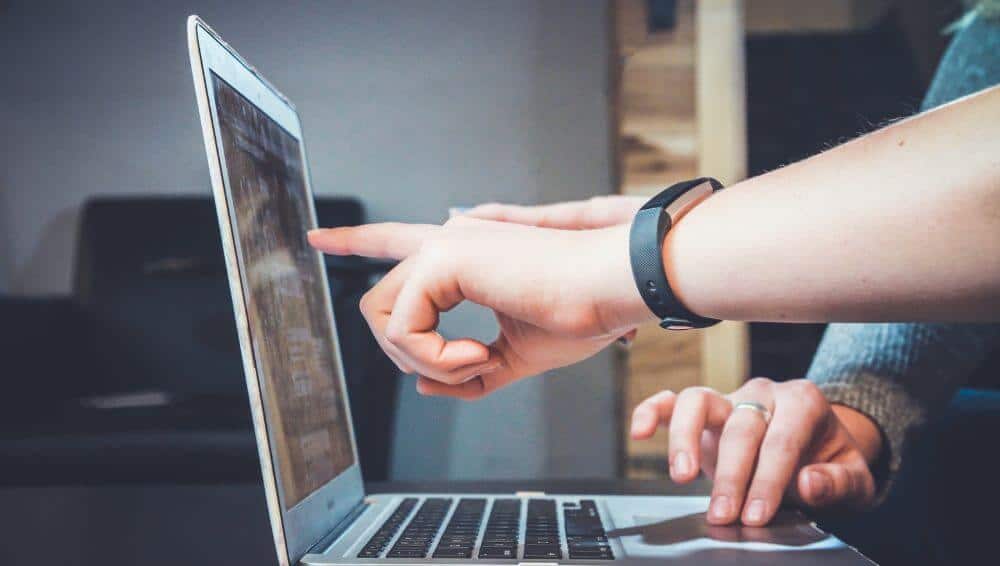 Published:
Last year a study by McKinsey & Company found that "Eighty-seven percent of workers offered at least some remote work, embraced the opportunity and spend an average of three days a week working from home".
Though the pandemic is fading from memory, remote working is here to stay.
With the recent Employment Relations (Flexible Working) Bill receiving Royal Assent, millions of UK workers will now have the option to request flexible working as soon as they start in a new role. Research shows that companies embracing flexible working are more likely to attract top talent, improve motivation and engagement for their employees, and see a reduction in staff turnover.
Whether you've planned for it or not, as a modern employer, you need to be flexible and remote-minded in your recruitment to attract and retain the best talent possible. While recruiting remotely opens your business up to a much wider talent pool, it also introduces a range of challenges in terms of vetting, communication, and building trust.
To help you ensure your brand as an employer stays relevant in today's recruitment climate, here's 5 effective strategies for collaboration and communication when hiring remotely.
Start With the Job Description
Just as you'd use very different job descriptions for recruiting senior managers and bright young graduates, it's important to take a different approach to drafting job descriptions when you're looking to recruit remote workers.
A lot of modern employees expect to have some kind of opportunity for remote working. However, those who know their worth and are hunting specifically for remote positions will be attracted to posts that are more explicitly remote-focused than the standard job description.
When drafting remote job descriptions, ensure that you include a detailed and accurate outline of the company's remote policy, as well as an explanation of why the company is hiring remotely. This will give candidates a well-rounded idea of the working culture they're getting into if they throw their hat into the ring. You should also try to be up-front about any kind of logistical requirements placed on employees, such as working in specific time zones or the particulars of your bring your own device policy.
Finally, it's important to give candidates a clear idea of the culture around communication and collaboration, as this can be a dealbreaker for many clients.
Plan for a Longer Hiring Process
Considering that a new hire may stay at your company for several years, there's no good reason to rush the hiring process.
Getting to know someone as a professional takes a lot of time. When you factor in the barriers of virtual communication and the larger pool of candidates, it becomes even more important to ensure you're not cutting corners or rushing the remote recruitment process.
You may be under a lot of pressure to fill a certain vacancy, but make sure you and everyone else involved is prepared for a longer recruitment process than they may be used to. Whether it's adding extra vetting stages, more interview questions, or a whole other stage, getting to know your candidates as closely as possible is essential for the long-term success of a given hire.
Once a new employee has been onboarded, your face-to-face time is limited compared to an office environment and so going that extra mile in the recruitment phase will quickly prove its value. Leave time for a more thorough vetting phase now, and you won't have to start from square one later.
Integrate Online Assessments in the Early Recruitment Process
One of the best things about hiring remote professionals is that it removes geographic restrictions on how you recruit, and gives you access to a much more diverse pool of talent. The trade-off here is that as soon as you post an opening, you'll quickly become inundated by applications covering a wide spectrum of suitabilities.
One of the best ways to filter out some of the people who aren't right for you, is incorporating online assessments into your process.
The nuances of these assessments are down to the hiring manager, but the task that's put in front of candidates should ideally be as close as possible to the real challenges they'll face should they get the job. This will not only ensure the task is effective as a test, but also gives the candidate a clear idea of what they're getting into in case they have any doubts.
Judging a person's hard skills and work ethic can be tough when all you have to go by is a CV and a LinkedIn profile. By requiring candidates to complete an online assessment, you'll instantly get a better read on how much they're suited to the job they're applying for.
Prioritise the Candidate's Experience
In a job market characterised by the aftershock of 'The Great Resignation', workers are expecting more from their recruiters, and businesses have to be prepared to meet their expectations to stay competitive.
Though it's important to separate the wheat from the chaff when you're dealing with a large pool of talent, you don't want to chase away great candidates by failing to measure up to their standards.
It can be easy for staples of recruitment etiquette to fall by the wayside when there's less face-to-face interaction between recruiters and candidates. However, if you want to maximise your chances of getting the best talent for your openings, you'll need to make open communication and empathy a core part of the recruitment process to bridge the gap between digital and physical interactions.
Some key things to remember when working to guarantee a positive candidate experience include:
Being flexible about interview times, especially when you're running a recruitment drive involving more than one time zone.
Having sufficient bandwidth to answer questions about the recruitment process and keep your candidates informed (while still keeping candidates on a level playing field).
Be prepared to answer detailed questions about the job itself, such as expectations around working hours, requesting time off, and the kinds of software tools and IT support your candidates will have access to.
Use positive body language and friendly verbal communication in all interviews, whether that's via a video call or in-person.
Streamline the hiring process with eSignature software. With Signable, feel confident that all official documents are sent on time and signed securely.
Simplifying with eSignatures
Sending and signing employment contracts remotely may once have been a clunky process, resulting in delays, errors, and back-and-forth emails addressing mistakes and incomplete information.
At Signable, we provide eSignatures that have revolutionised this process for companies looking to hire a remote workforce.
Electronic signatures provide a secure, streamlined method of signing documents. Some of the core benefits of adopting eSignatures as part of your hiring process include:
Instant sharing: Contracts are instantly accessible, addressing postal delays.
Audit trails: Version history keeps everyone up to date with a detailed overview of every stage of the signing process.
Multi-signature workflows: Simplified multi-party approvals.
Security: SSL encryption ensures document compliance with industry standards. At Signable we use two-factor authentication (2FA) to provide an additional layer of security when logging into your account.
As remote work becomes the norm, embracing eSignatures optimises remote hiring by ensuring efficiency, security, and effective communication in employment contract procedures.
Foster Transparency Throughout the Process
Last, but not least, it's essential to do everything you can to foster a high degree of transparency when recruiting remote candidates.
The way that recruiters describe a working environment to candidates, the way current employees outline the company vision, and the way candidates present themselves to recruiters, can all be influenced by a sense of trust and transparency (or lack thereof) fostered throughout the recruiting process.
Having candid job descriptions, open communication channels, and standardised assessments can all help show that your organisation values transparency. By leading by example in this way, you'll encourage the candidates on your radar to do the same and develop a level of trust from day one.
When you prioritise transparency in all phases of your recruitment process, you'll not only save yourself from nasty surprises further down the line, but will also encourage better employee buy-in and less friction during onboarding.
Setting Up for Remote Success
In today's climate, experienced recruiters can find it challenging to tackle the nuances of hiring for remote roles.
However, by carefully studying these differences and designing a more thorough, gradual, and transparent hiring process, you can help your remote job openings measure up to your competitors and maximise your chances of getting the best possible talent for the job.
Streamline the Remote Hiring Process with Signable
Send and sign employment contracts remotely with Signable. Begin your 14-day free trial today, no payment information required.