We're named in Featured Customers' top performers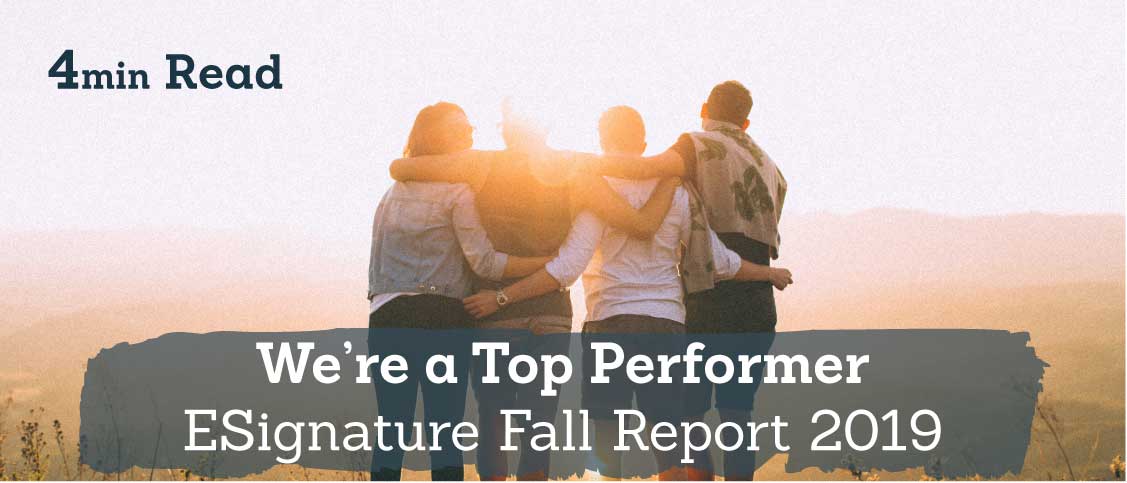 Published:
So we don't like to blow our own horn that much here at Signable, but credit where credit's due, right? When the review site, Featured Customers, brought out their eSignature Fall report 2019 we're SO PROUD to be named in their 'Top Performers' category. Not really sure how we make electronic signatures great for our customers? Read on!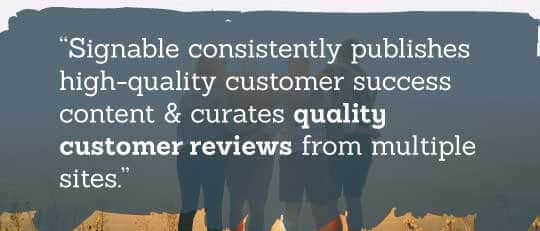 Meaning:

'Top Performer – Awarded to vendors with significant market presence and enough customer success content to validate their vision. Highly rated by customers, Signable consistently publishes high-quality vendor produced customer success content. They also curate quality customer reviews'
To give a little background – Make electronic signatures great again!
Featured Customers deals with customer satisfaction ratings based on interactions with our Customer Success team. If you're a returning reader you'll know how much emphasis we put on giving top-notch support, to make electronic signatures the best they can be!
Some of you may be wondering why we keep referring to our Customer team as 'Success' not 'Support'. The difference is, to source Hubspot 'customer support is reactive, customer success is proactive'.
We asked our Customer Success team what they think makes our electronic signature customer approach so unique:
Kara

"Customer success is responsible for the proactive orchestration of the customer's journey toward their ever-evolving desired Outcome. Through nurturing the customer relationship, the goal is to make the customer as successful as possible."

"Customer success management is where you take the customer goals, understand the steps required to get there and ensure it happens."
Owen

"I think Success is achieved when we adopt a proactive approach to the customer lifecycle (onboarding, training, adoption etc), whilst also providing the customer with plenty of opportunities to learn and grow with the product through feedback and product development."

"Support is important, but it's short term and never thinks about the bigger picture and how we can solve a customer's problem before they even encounter it"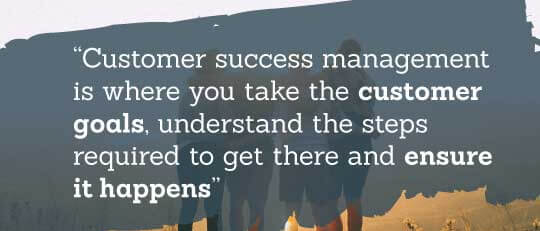 Ellie

"Customer support is about being super reactive to the customer's needs, having empathy with their frustrations and helping them with kindness and patience when they hit a bump in the road."

"Customer Success is about being proactive, starting from the very first interaction the customer has with Signable, providing a seamless onboarding process and reaching out to the customer before they hit that bump in the road to steer them in the right direction to get the most out of using Signable."

"It is, as Apple would term it, to "Surprise and Delight" the customer with regular outreach and making them feel part of something, not just another faceless number."
What's next for us?
This doesn't mean that Customer Support isn't still needed though and with our new head of Customer, Kara, we're looking to the future.
Kara

"We've been looking at how Support and Success can work together so we will have a Support function and Success function at some point in the future, that's our aim. They are absolutely both important, as we need to be reactive to help as problems come in, but also help customers through their journey with us, so being proactive too. I see these two areas working very closely."
We've written quite a lot about our Customer team and how we've developed our techniques over time, so check out Anna's post from last year to compare! Thanks again to Featured Customers and everyone who reviewed us!